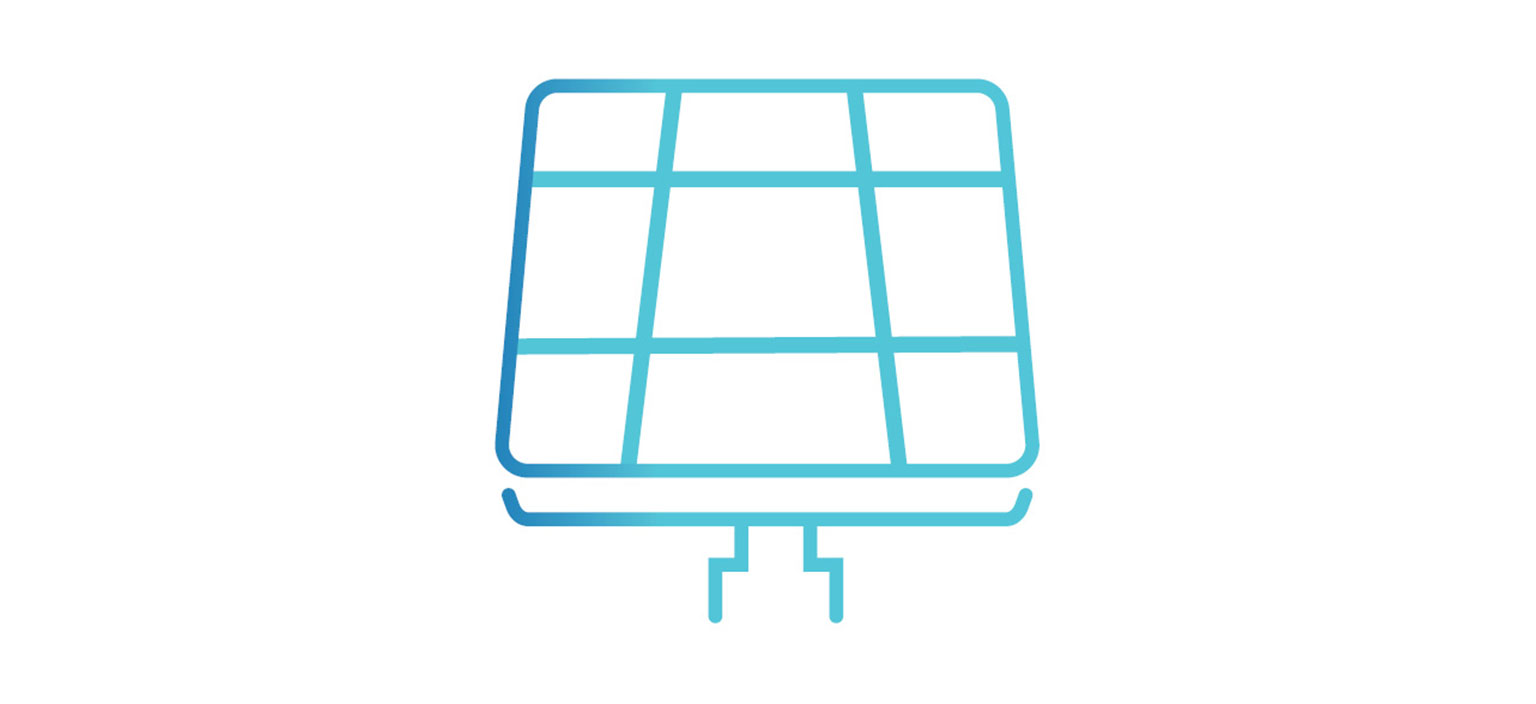 Solar
Basics of solar
Solar panels are made of photovoltaic (PV) cells, which absorb sunlight particles (photons). Photons then release electrons which are captured and converted into usable electricity.
Solar energy is the most abundant energy source, and is now the cheapest electricity in history, according to the International Energy Agency. With the highest solar irradiation in the world, it's no surprise that Australia also has the highest proportion of rooftop solar. Did you know that Northern Beaches Council sites are now powered by 100% renewable electricity? You and your business could too!
A 10kW solar system could save you more than $1650 per year on your energy bill (APVI, 2021), with probably more savings if your business operates during daylight hours.
Follow the Five Steps to Solar to see if your business can make the switch to solar.
Use this guide to get the lowdown of solar, then use the Energy: Self-assessment checklist to assess your current level of energy efficiency and identify improvements you could make within your business.
Don't forget to contact other members of the Sustainability Business Network who may have already installed solar to discuss their experiences and any tips they may have. Council also offers a free 30 minute Solar conversation consultation if you have any questions.
What is a Feed in Tariff?
Feed in Tariffs (FiT) are provided to solar producers who generate excess solar energy which feeds back to the electricity grid. FiTs are usually provided to consumers as a credit and this is included on energy bills.
FiTs can vary depending on electricity provider. Therefore it is advisable to research the different providers and contracts available to ensure that this, as well as other factors such as usage and network charges, are best suited to you. To compare energy retailers, FiTs and review Time of Use or Fixed Rate prices, head to the NSW Government webpage Energy Made Easy.
How to get connected
Only the holder of a building or electrical contractor's licence can contract in NSW to install solar panels on the roof of a residential property or other premises. A building contractor can enter into a contract to install solar panels but an electrical licence holder must be hired as part of the contract to carry out the necessary electrical wiring work. To obtain the relevant Government rebates for installing solar, the installer must be accredited by the Clean Energy Council (CEC) of Australia. (Fair Trading – Installing Solar Panels).
The following websites provide information on accredited installers:
Reliable Quotes
Consider getting a quote through the Clean Energy Council's Approved Solar Retailer list - this is a company with solar industry best practice. If getting quotes from other solar retailers, check they have CEC accreditation and look at the reviews of the solar retailer (if there is a bad review see how they responded); ideally the solar retailer would visit your property to properly assess the rooftop and access points.
Solar recycling
Solar panels usually require replacing every 30 years. However, they may also be recycled if they become damaged or faulty. There are a limited number of solar recycling companies in Australia. This is a growing market and more are likely to emerge as demand increases. Consumers are advised to contact their installer or a local provider to determine the best path to recycling. For more information, simply search 'solar panel recycling'.
Solar hot water
Consider installing a solar hot water system. These systems can supply up to 90% of your hot water needs.
The Government's Solar water heaters website provides tips on what you should consider when choosing a solar hot water system.
Alternative options
If solar is not the right fit for your business, consider other options such as:
Choose Green Power a 100% renewable energy option for your energy supply
A community solar project that you can invest in locally.
Additional resources