Throughout the year we present a range of exhibitions, featuring painting, drawing, photography, illustration, multimedia, ceramics, and printmaking. You'll find inspiration from emerging and established local, Indigenous and international artists, and we'll always try to surprise you.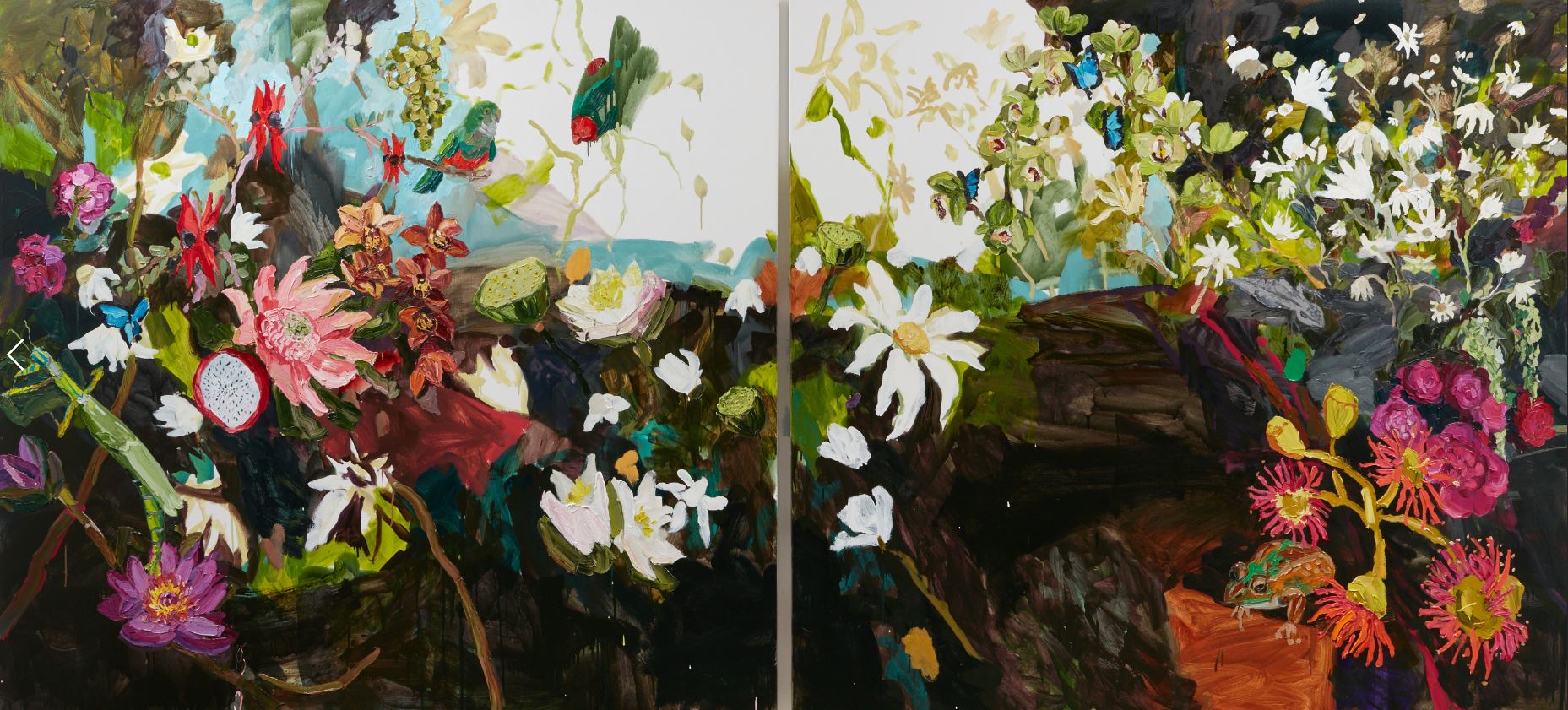 Laura Jones - The Garden
4 December 2020 - 14 February 2021
Laura Jones' ongoing connection to the Hawkesbury, Ku-ring-gai and Blue Mountains regions has led to the creation of a new body of work in response to this unique landscape.
Combined with works from her recent Arcadia series, the exhibition is a personal exploration of the fragility and resilience of ecosystems and of the cycle of life.
Manly Art Gallery & Museum is delighted to present this exhibition which is prescient, reflective, poignant, beautiful and hopeful.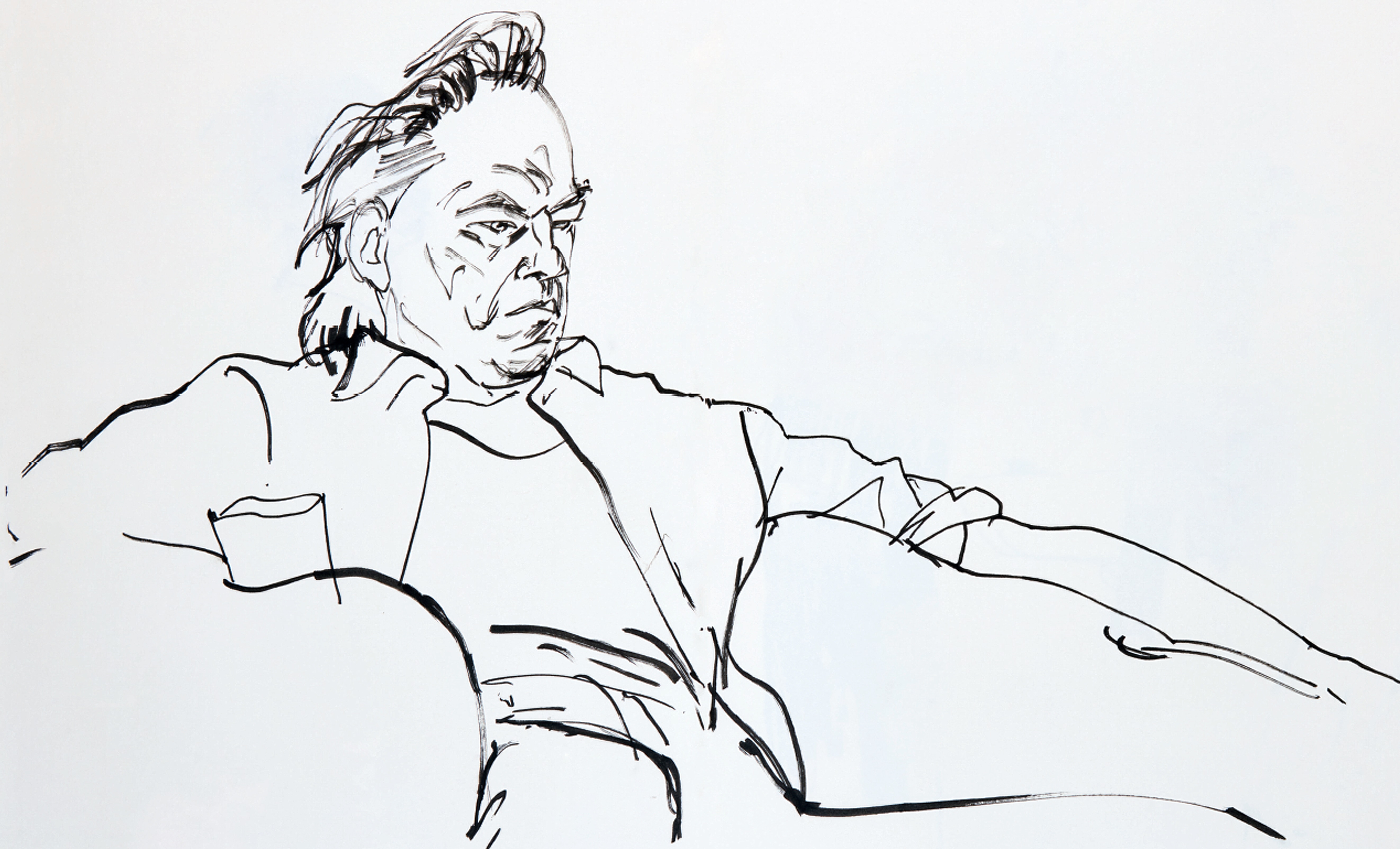 Nicholas Harding: The Theatre Sketchbooks
4 Dec 2020 - 14 Feb 2021
A unique exhibition selected from the thousands of drawings and dozens of sketchbooks created by Archibald-winning artist Nicholas Harding, as he drew actors, directors and creatives during their rehearsals and performances at the Sydney Theatre Company.
Granted access to the rehearsal room to sketch the actors and creatives behind Waiting for Godot, Cyrano de Bergerac, The Present and The Resistible Rise of Arturo Ui, Harding also created lively portraits of actors out-of-character, including Hugo Weaving, Richard Roxburgh and Philip Quast. Harding has also drawn some of Australia's most renowned theatre directors and production creatives. These artworks are now a vibrant legacy of the STC's recent productions.
Harding's original sketchbooks, displayed alongside his larger drawings, will have regular page turnings and the exhibition will coincide with the publication of the artist's new book of theatre sketches From the Wings.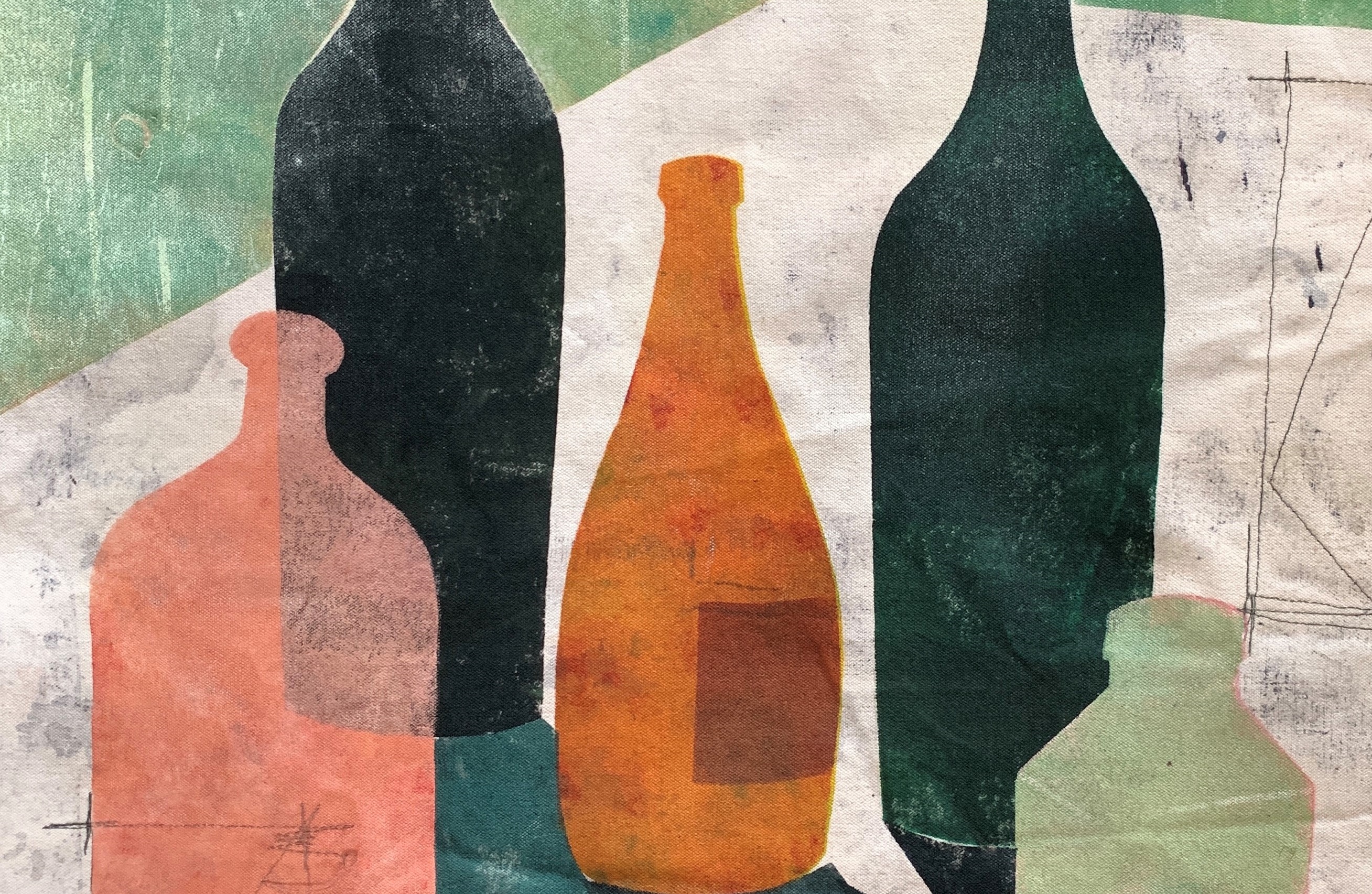 History Repeats
4 Dec 2020 – 14 Feb 2021
Three contemporary artists have drawn upon the site and stories of the former Quarantine Station at Sydney's North Head to create an immersive exhibition experience in response to issues around migration, quarantine and place. Working with paper, textiles and paint, Jo Neville, Julie Paterson and Fiona Chandler have each created forty panels representing the original forty day quarantine period of detention or isolation imposed upon ships, people, animals or plants suspected of carrying infectious or contagious diseases.
In drawing attention to the unique cultural heritage of this site, we had unknowingly embarked on an ambitious contemporary art project just weeks before COVID-19 was brought to these shores, impacting the community and global travel. The artists have thereby developed both personal and socio-historical narratives in parallel that mark this unprecedented time in Australian history.
This cross-media arts project was inspired by the desire to bring together artists who also practice as designers. While these two disciplines operate independently, as with the fields of art and science, they can also find creative expression together, each aspect informing the other. We look forward to seeing how the 120 panels come together on MAG&M's walls, floor and suspended in the air and how the audience engages with the installation.
This timely exhibition is presented in partnership with Q Station, Manly, to whom we are most grateful for the site access they provided to the artists and for the enthusiasm with which they embraced what is our third partnership project in the past five years. Thank you to Max Player, Suzanne Stanton and Helen Drew, in particular. Thank you also to Amanda Kaye for her editorial support. MAG&M first connected with the three participating artists when they presented as part of the Creative Women's Circle in recent years, so thank you to local creatives, Fiona Chandler and Saffron Craig, for bringing this program to Manly. We hope you enjoy the exhibition, associated public programs and workshops, and visit Q Station, Manly to learn more about the living museum which is the source of this creative project.
Presented in partnership with Q Station, Manly.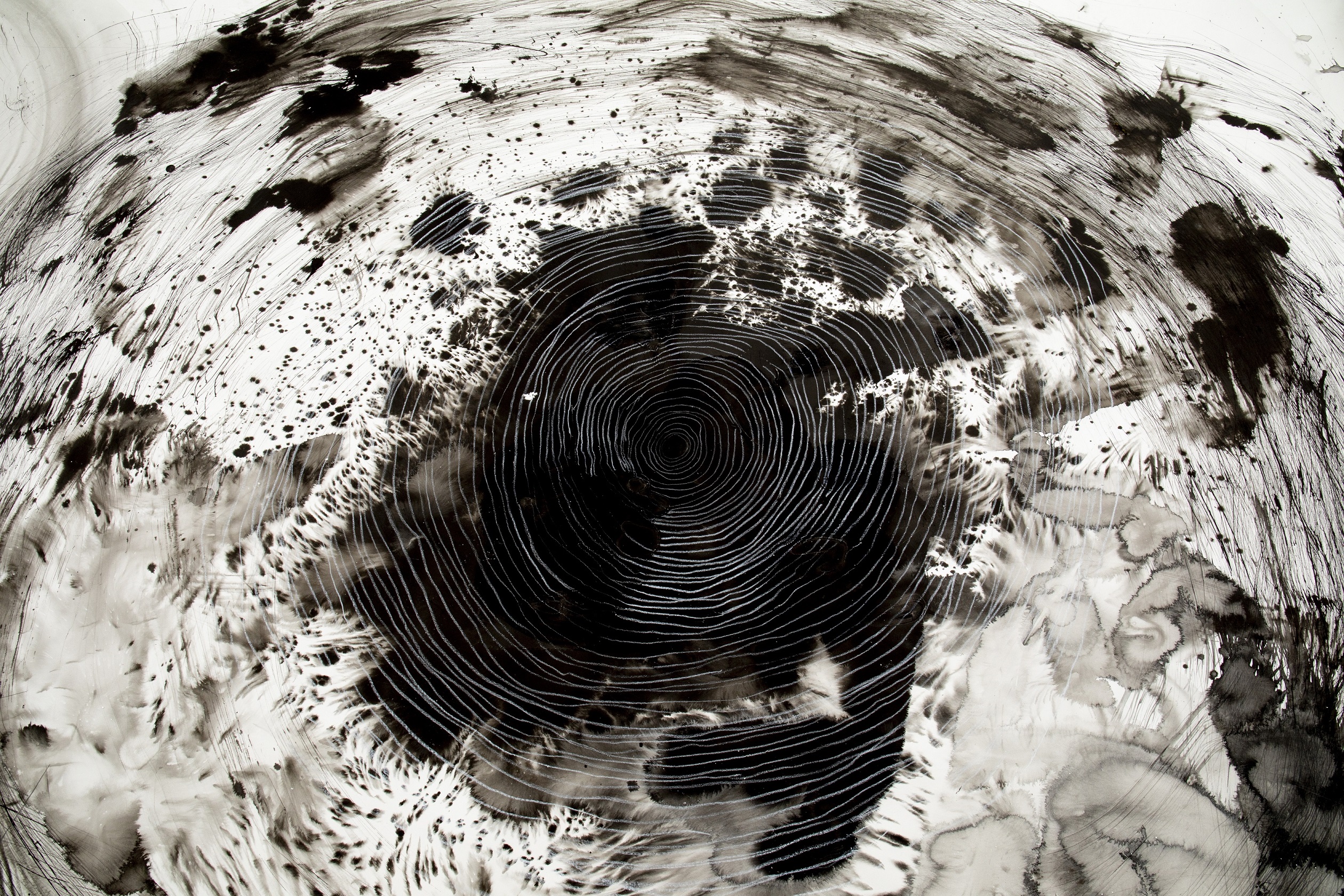 Manly Dam Project
6 Dec 2020 to 23 Feb 2021
The Manly Dam area is a unique landscape rich in natural biodiversity, shaped by the interventions of engineering and science. Once the source of drinking water in Sydney's north, freshwater continues to flow from the catchment to the sea.
Along with a rich Aboriginal cultural significance, the area's European history is layered with stories of social and recreational activity.
Adjacent to this area, now known as the Manly Warringah War Memorial Park, is a hub of international research through the work of the Water Research Laboratory (WRL), a facility of the School of Civil and Environmental Engineering, UNSW Sydney.
Eight contemporary artists from a variety of practices have created new work inspired by place, history, water management and engineering.
Presented by Manly Art Gallery & Museum and UNSW-WRL, supported by the Aboriginal Heritage Office.
Curated by Professor Ian Turner and Katherine Roberts
Artists
Shoufay Derz
Blak Douglas
Nigel Helyer
David Middlebrook
Sue Pedley
Melissa Smith
Cathe Stack
Nicole Welch
Participating Engineers
Ian Coghlan
Chris Drummond
Francois Flocard
Mitchell Harley
Alice Harrison
Tino Heimhuber
Gabriella Lumiatti
Ben Modra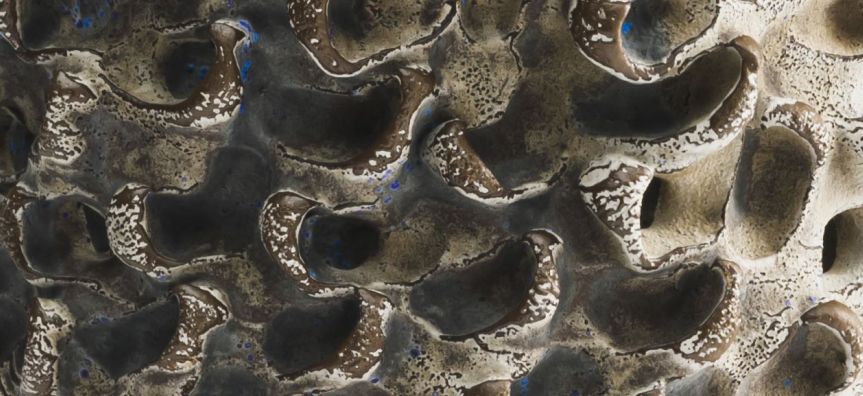 Clay Collection
23 Oct 2020 - 1 July 2021
Unique among NSW regional galleries, Manly Art Gallery & Museum's collection of ceramics reflects the diversity of contemporary ceramics practice in Australia. The collection now represents the work of some 160 artists, revealing the nuances and shifts in studio ceramics over a 60 year period.
For this iteration of the ceramics gallery display, the focus is on presenting the diverse range of vessels, functional work and sculptural pieces generously donated over the years by MAG&M Society (1986-2020) and works purchased through the Theo Batten Bequest (2004-16), Roger Pietri Bequest (2015) and Northern Beaches Council.
On display, you can see MAG&M's most recent acquisition which is by Northern Beaches alumni and nationally renowned ceramicist Juz Kitson. The wall-mounted work Temporal Fluidity No 6 was donated in celebration of the gallery's 90th anniversary in 2020.
Among MAG&M's growing collection of indigenous ceramics is the painted and lidded vessel by Hermannsburg potter Rahel Ungwanaka, Night Owl. The display also includes the collaborative piece Tilt by ceramicist Neville French and painter Belinda Fox, exemplifying the impulse for artists to experiment across disciplines.
Two key works have been inspired by Manly's North Head; The Sanctuary by Cathy Franzi which featured in MAG&M's 2014 exhibition The Course of Objects, presented in partnership with The Australian Ceramics Association, and Weeping Container by Julie Bartholomew which was created as part of MAG&M's 2015 Out of Quarantine exhibition.
Making collections accessible to the public is one of the persistent challenges faced by galleries and museums which are charged with collecting, conserving, presenting and reflecting upon Australia's visual and cultural heritage.

Jenny Franklin: Paintings from the Edge of Ku-ring-gai
23 Oct – 29 Nov 2020
Artists that are drawn to the secluded reaches of Pittwater's western shores develop a special relationship with that unique natural environment, as they work surrounded by the water and the bush. The interaction between the natural and cultural landscape infuses their work with its colours and light, and with the spirit of place.
For over three decades international artist Jenny Franklin (b.1949) has painted from her studio at Elvina Bay on the edge of Ku-ring-gai Chase National Park. Her works on paper and paintings, informed by imaginative notions of biological and primeval beginnings, evoke this unique region which has had a profound effect on her artistic practice.
Manly Art Gallery & Museum is delighted to present this online exhibition of her work, bringing together a selection of pivotal paintings from 1994 – 2016.
The original plan, of course, was to stage this exhibition in the gallery to celebrate Franklin's enduring relationship with our region. Imagine, at the very centre of the gallery, Franklin's 10-metre multi-panelled work, Origins, Fossil World (pages 5-6), with the smaller watercolour paintings from the Ancient Earth Series completing the picture of her observations of the landscape around Pittwater. However due to travel restrictions brought about by COVID-19, we have re-imagined the exhibition in this digital format, accessible globally for you to enjoy wherever you are.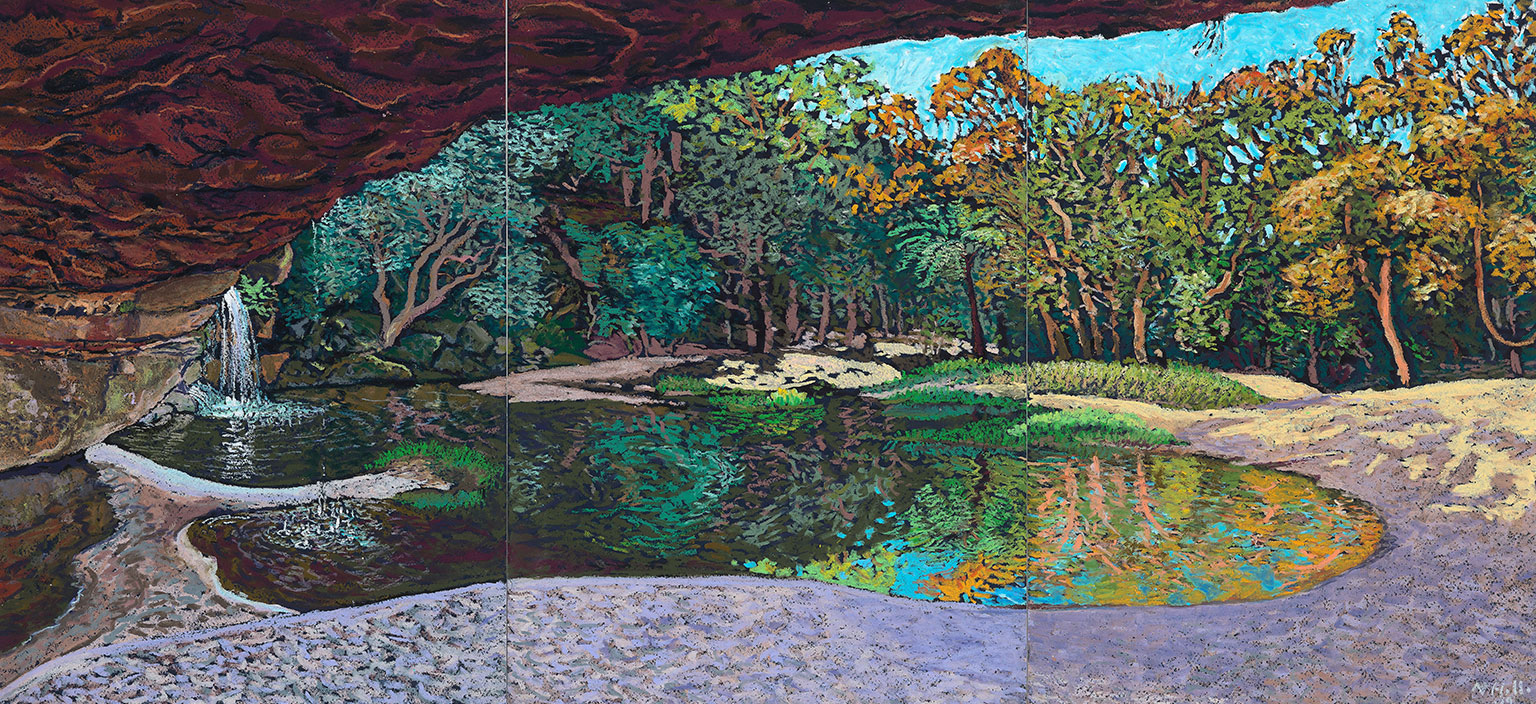 Nick Hollo: Waterways
23 Oct - 29 Nov 2020
The Northern Beaches, as the name implies, is best known for its magnificent coastline.
What is less well known, is the myriad of waterways that connect the beaches with the hinterland.
This exhibition of new oil pastel drawings by Sydney artist Nick Hollo, explores the beauty, diversity and significance of the lagoons, marshes, creeks and waterfalls of the Northern Beaches.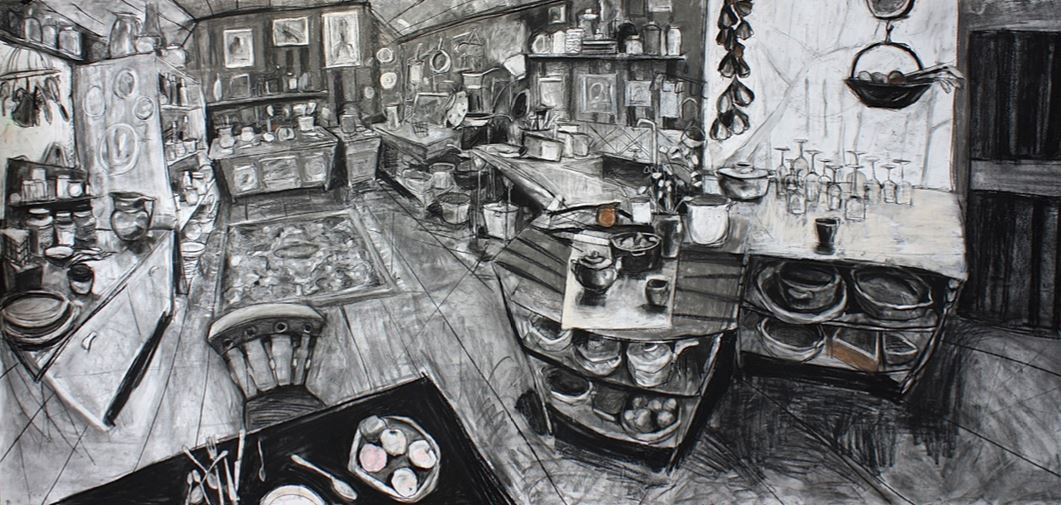 Joanna Gambotto: Interior Worlds – Hill End
23 Oct – 29 Nov 2020
This series of work was developed from Joanna's recent residency at Hill End, NSW where she visited local cottages and made countless, quick sketches which later evolved into large scale charcoal drawings.
These drawings of delightfully cluttered cosy interiors are imbued with hospitality and speak of the kind-hearted community she experienced.
The large scale of the work invites the viewer to immerse themselves in the drawings, to almost walk in to the cottages and become a part of the lives of their occupants, enveloped in the curios, architecture and history of this unique town.
The Hill End Artists in Residence Program is managed by Bathurst Regional Art Gallery in partnership with the Department of Environment & Heritage NSW Parks and Wildlife Services.
This project has been further assisted by a 2020 Northern Beaches Council Creative Communities Support Grant.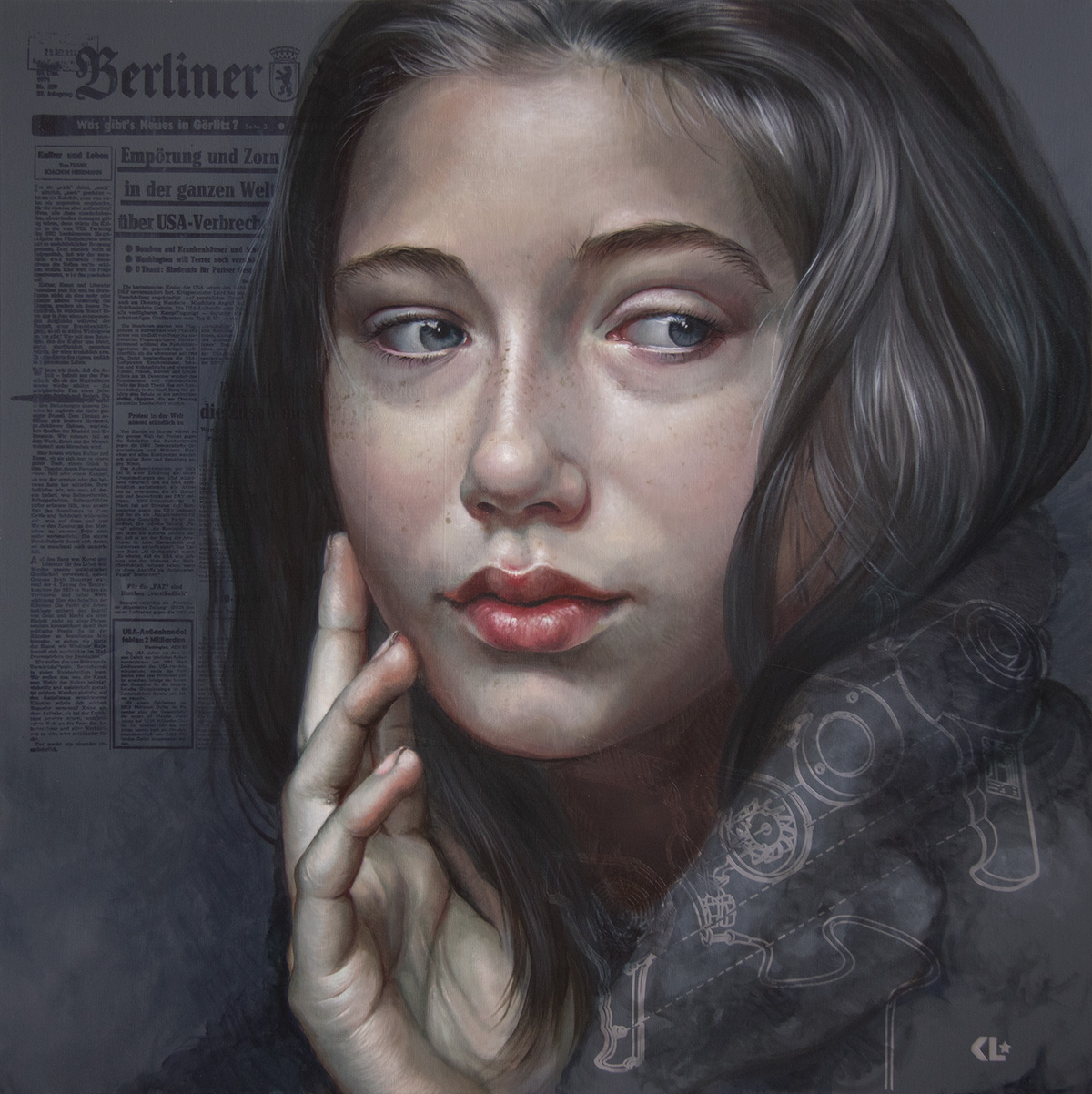 Portraits Project
7 Aug – 29 Nov 2020
In celebration of Manly Art Gallery & Museum's 90th anniversary, two special exhibitions focussed on 'portraiture' as a powerful expression of contemporary artists connected with Sydney's Northern Beaches.
A series of twenty commissioned portraits by celebrated Australian photographer Greg Weight takes us into the private worlds of key creative contemporary practitioners living and working on the Northern Beaches.
And fifteen self-portrait paintings and drawings by acclaimed Sydney artists who have turned the mirror on themselves, in their distinctive styles, to mark their self-image at this unique point in time.
Artists
Kenneth Chu
Katherine Edney
Shoufay Derz
Kathy Elliott
Blak Douglas
Kirsten Fazio
Helen Earl
Salvatore Geraldi
Mick Glasheen
Helge Larsen
Bruce Goold
Darani Lewers
Nick Hall
Kathrin Longhurst
Warren Langley
Euan Macleod
Chris Langlois
Guy Maestri
Willi Michalski
John Ogden
Susan Milne
Amanda Penrose Hart
Michael Muir
Sarah Robson
Kirsty Neilson
Wendy Sharpe
Greg Stonehouse
Hadyn Wilson
Sandra Svilans
Jo Yeldham
Dick Watkins
Joshua Yeldham
Guan Wei
Salvatore Zofrea
Poetry Alive
Associated with the Portraits Project MAG&M presented a live poetry reading featuring 23 original works by a broad range of poets, all responding to the theme 'Spirit of Self Expression'. The Readings were filmed live at MAG&M and are available online.
Poets featured for Poetry Alive 2020 include: Djon Mundine OAM, Gayle Kennedy, Gaele Sobott, Negar Rezvani, Rozanna Lilley, Judy Johnson, Cecilia White, Lou Steer, Daragh Byrne, Jenni Nixon, Yasaman Bagheri, Tony Voss, Les Wicks, Mark Marusic, Danika Peterson, Anne Walsh, Zeina Issa, Albert Lin, David Adès, Imogen Robertson, Erin Shiel, Alise Blayney and Marshall Smither.
Captions are not available in the 2020 recording, however if you are Deaf or hard of hearing, please email editor@verityla.com and they will send you a PDF of the poems to follow. For more information see the VerityLa website.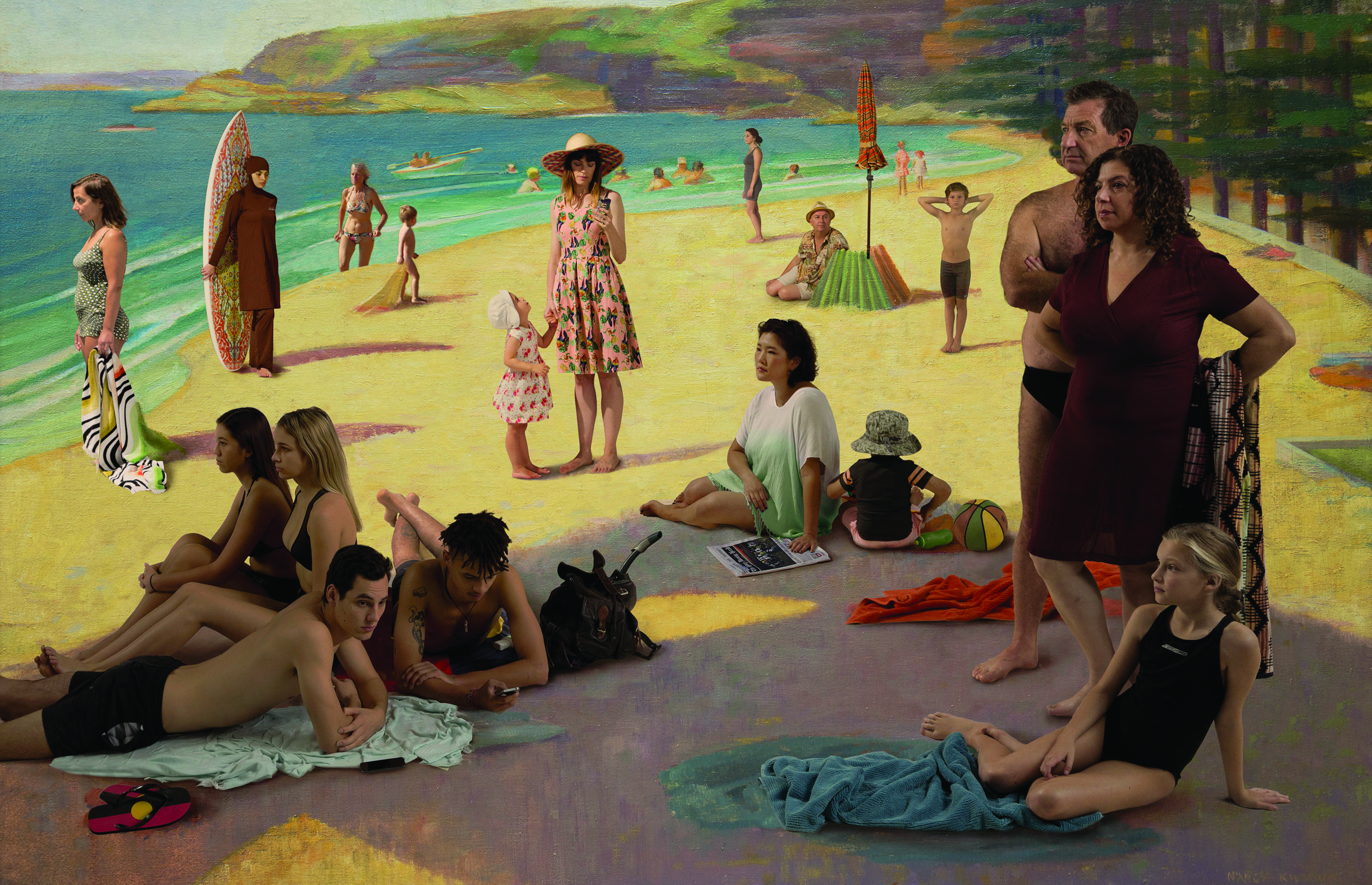 Museum of the Beach
7 Aug - 18 Oct 2020
A playful showing drawn from MAG&M's museum objects brings to life six paintings from MAG&M's art collection.
Works by Ethel Carrick Fox, Percy Spence, Anne Zahalka, Bruce Goold, Bill Leak and Guan Wei become the inspiration for MAG&M's beach culture and visual art collections to intermingle and illuminate the key theme of 'The Beach'.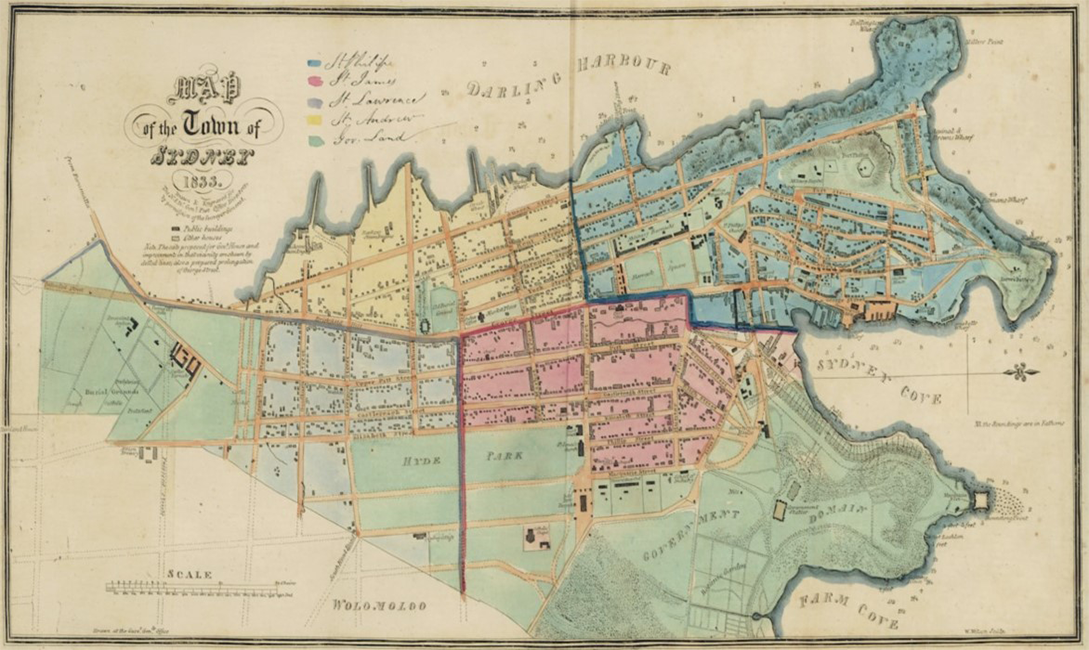 Latitude: A Collection of Rare Maps
7 Aug – 18 Oct 2020
You are invited to an exhibition drawn from one of Australia's most significant private collections of cartographic archives which includes rare 15th-century European maps as well as maps depicting Australia and the Pacific. The maps tell the changing story of map-making from woodblock printing in 1482 to the beginnings of topographical surveying in the late 20th-century.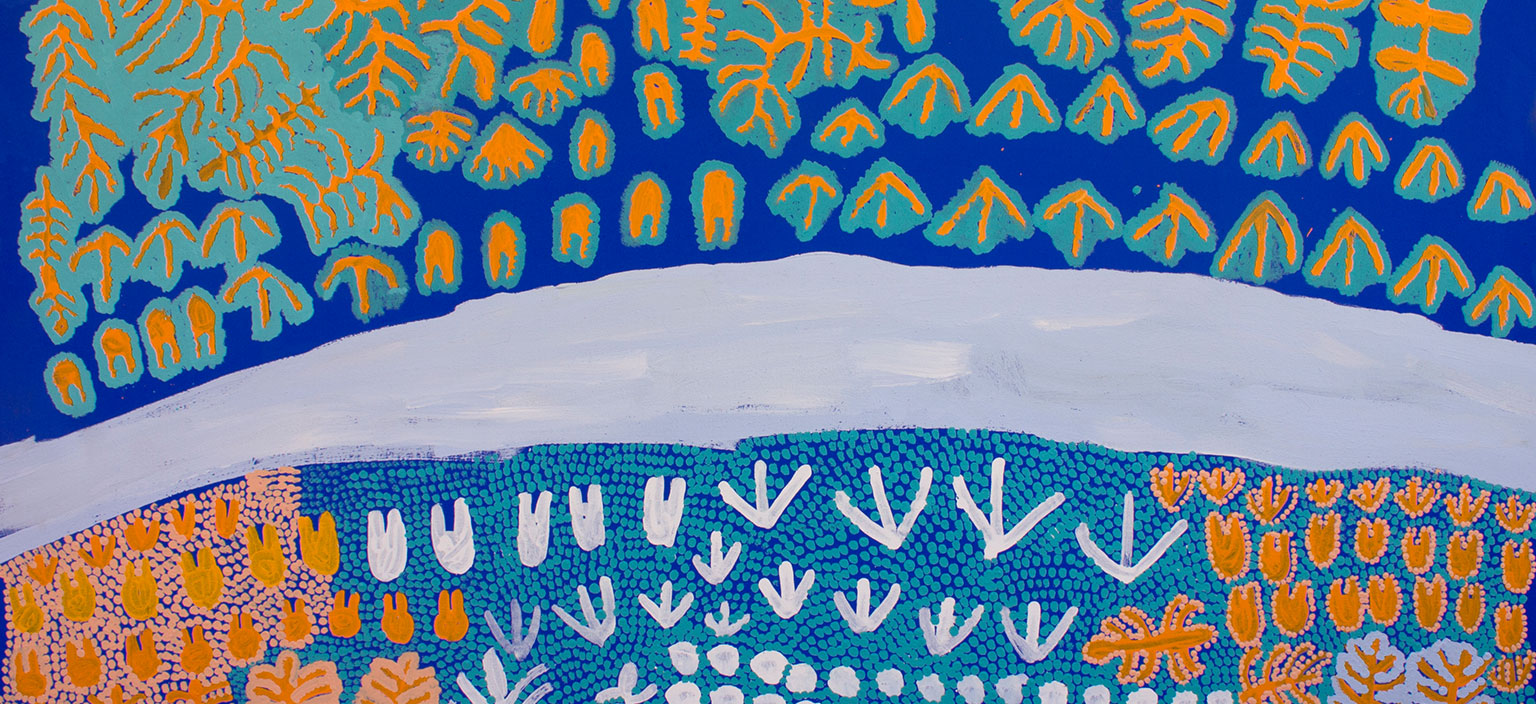 Pantu (Salt)
21 May - 31 Aug 2020
You are invited to experience an online exhibition of paintings created by Papunya Tjupi's leading women artists during a painting trip at Karrinyarra, Country north of Papunya. This area features an expansive pantu muluwurru (salt lake), a special site of significance for Yalka Tjukurrpa (bush onion Dreaming).
This exhibition is presented online by Papunya Tjupi, with support from Manly Art Gallery & Museum, and is fittingly titled Pantu (Salt) in reference to Karrinyarra's salt lake and Manly's saltwater.
Artists include Emily Andy Napaltjarri, Kumantjayi Nangala (Tilau), Doris Bush Nungararrayi, Maureen Poulson Napangardi, Charlotte Phillipus Napurrula, Isobel Gorey Nanpitjinpa, Isobel Major Nanpitjinpa, Sharon Butcher Napanangka and Pam Brown Napanangka.
Experience the exhibition online at Papunya Tjupi Arts' brand new website and viewing room.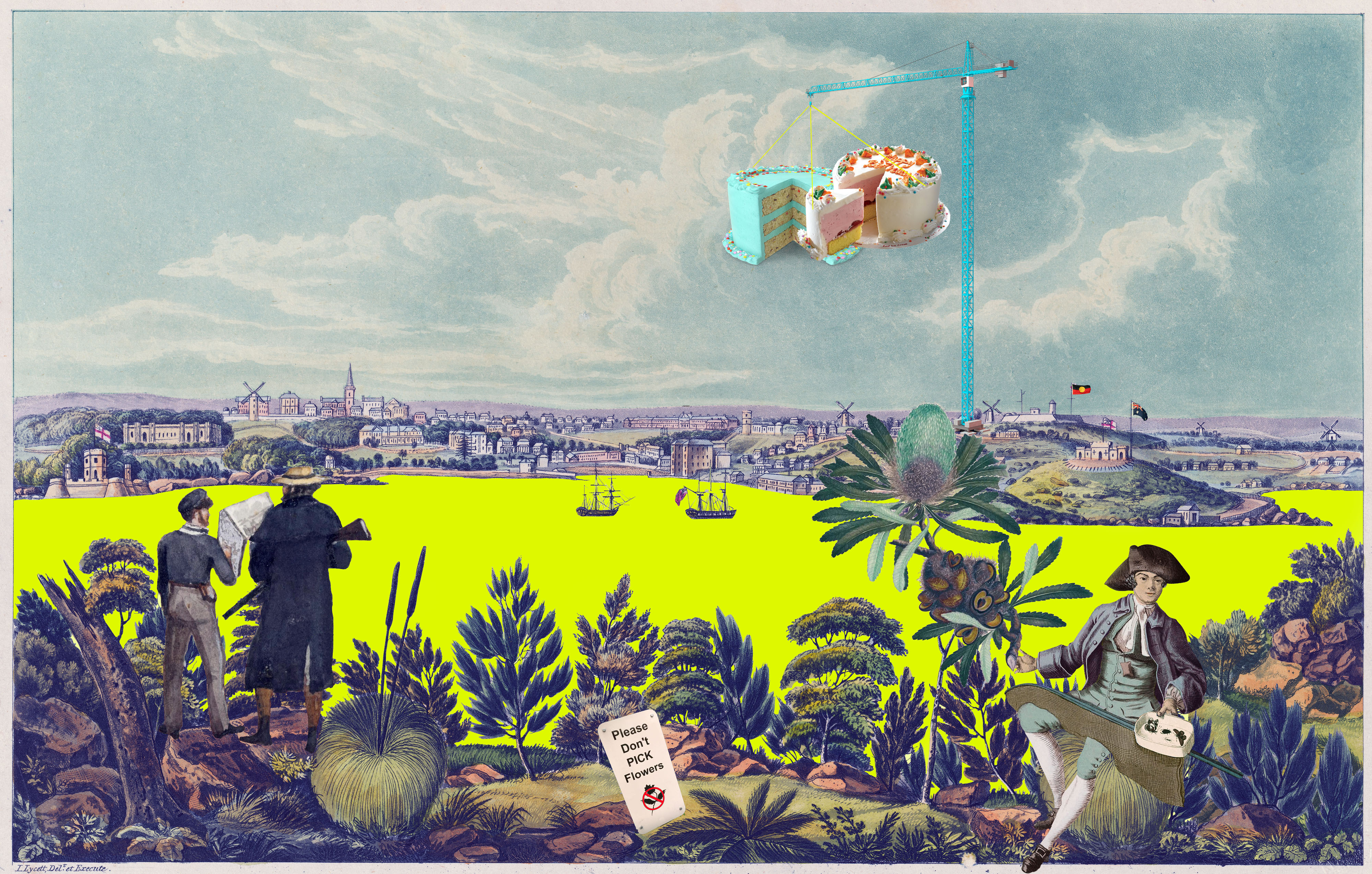 Treasures from the Vault
2 June – 3 August 2020
MAG&M continues its 90 years celebrations (1930-2020) with an exhibition featuring highlights from its extensive collections, providing rare insights into the history and stories of one of Sydney's great art collections.
'Treasures for the Vault' features paintings and photographs acquired through MAG&M Society, the Theo Batten Bequest, Northern Beaches Council, the Australian Government's Cultural Gifts Program, private donors and the artists themselves, which has enabled this great collection to continue to grow and represent the work of many of Australia's greatest artists.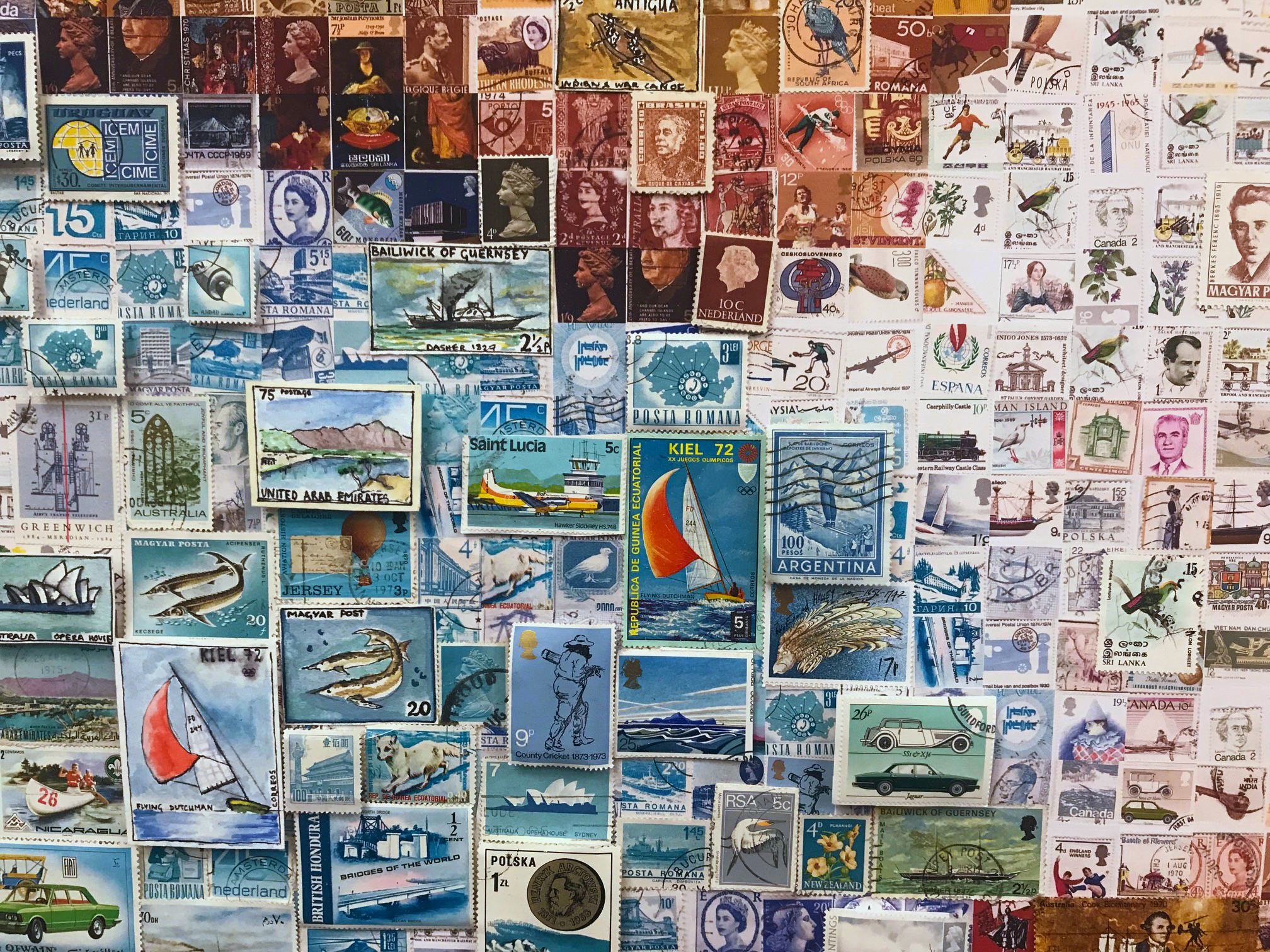 Express Yourself 2020
28 Feb - 29 Mar 2020
A significant annual curated exhibition of artworks by HSC Visual Arts students from the 20 high schools across Sydney's Northern Beaches.
Diverse bodies of work are represented including multi-media, digital, sculpture and drawing.
In conjunction with Express Yourself, two awards are granted annually to students featured in the exhibition: Manly Art Gallery & Museum Society Youth Art Award and the Theo Batten Bequest Youth Art Award, awarded to a student continuing tertiary study in the arts.
All welcome to the opening, Friday 28 Feb 6-8pm by Archibald Prize winning artist Wendy Sharpe.