Throughout the year we present a range of exhibitions, featuring painting, drawing, photography, illustration, multimedia, ceramics, and printmaking. You'll find inspiration from emerging and established local, Indigenous and international artists, and we'll always try to surprise you.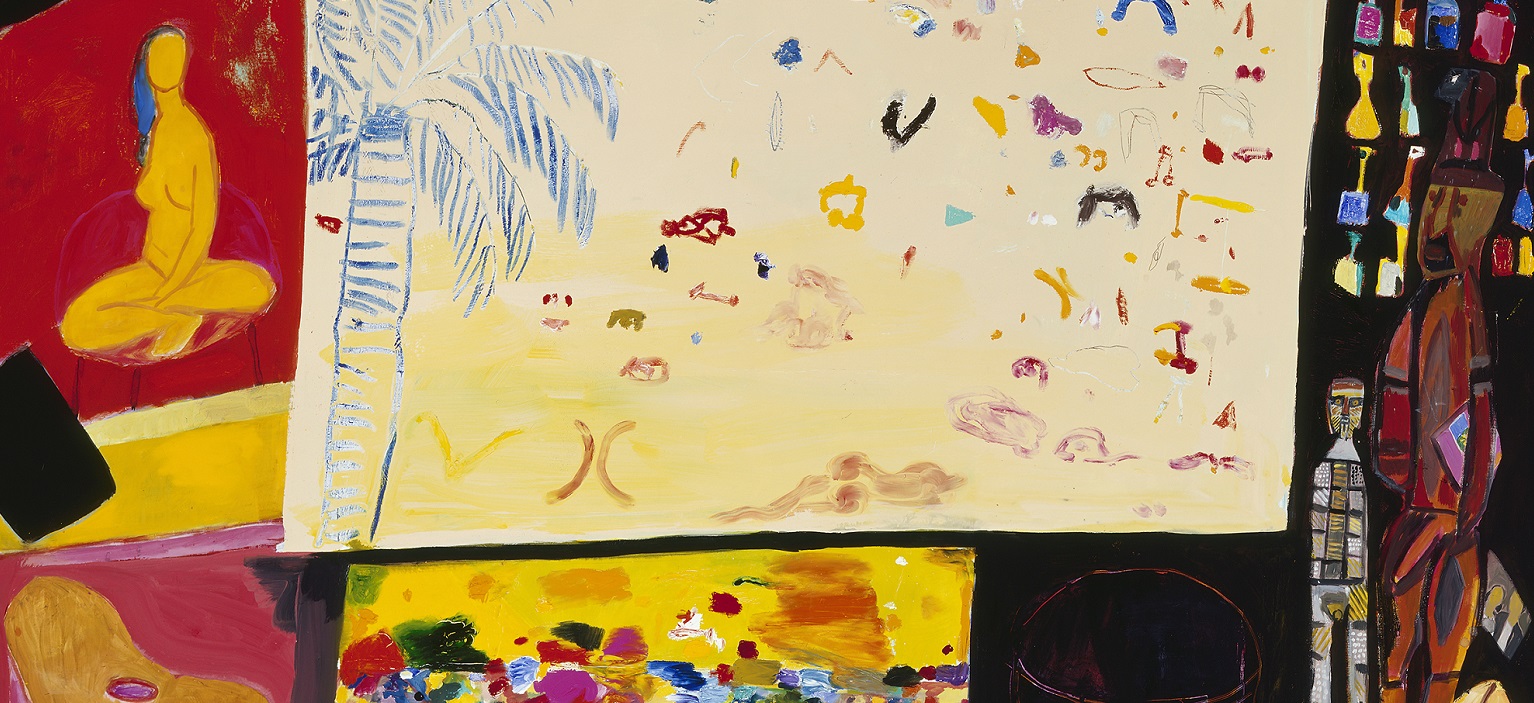 Destination Sydney: Re-Imagined
7 Dec 2018 - 17 Mar 2019
In 2015, three of Sydney's key public galleries, Manly Art Gallery & Museum, Mosman Art Gallery and S.H. Ervin Gallery, produced the first Destination Sydney exhibition, working together to present a new visual interpretation of Sydney inspired by the city's irresistible siren call to, and influence on, key 20th century Australian artists. The exhibition was well-received through critical acclaim, multiple awards and blockbuster levels of visitation.
Seeking both to emulate and build upon this success, our institutions have renewed this partnership with the development of the second exhibition in this series, Destination Sydney: re-imagined.
This exhibition revisits the central concept of celebrating the power of Sydney's landscape, while also following the evolutionary art practices and creative spirit that embody the visual culture of Sydney. Destination Sydney: re-imagined displays a critical mass of well-loved works as well as reveals genuine treasures by the selected artists. The selection of artists has been based on holdings in the collections of the three galleries, on their exhibition histories and on the thematic interpretation of the curators.
Manly's waterfront location makes it a fitting site for the early 20th century beachscapes of Ethel Carrick Fox (including the famous works of Manly Beach and Balmoral Beach), the Pittwater and harbour views of modernist painter Adrian Feint, and the contemporary harbour landscapes of Ken Done. All three artists have strong links to the Northern Beaches and are represented in Manly Art Gallery & Museum's permanent collection.
Mosman's selection of Roy de Maistre, Robert Klippel and Michael Johnson reflects an evolution in the interpretation of landscape and its progression from modernism to abstraction, linked by their use of colour. Michael Johnson grew up in Mosman and his works form part of the Mosman Art Collection.
S.H. Ervin Gallery's central Sydney location made the selection of Nicholas Harding, Wendy Sharpe and Jeffrey Smart obvious; they all share a fascination with the evolving inner-city, each approaching it in their own distinctive way.
Image caption: Ken Done, Looking to the beach, 2005, oil and acrylic on canvas, 122 x 183cm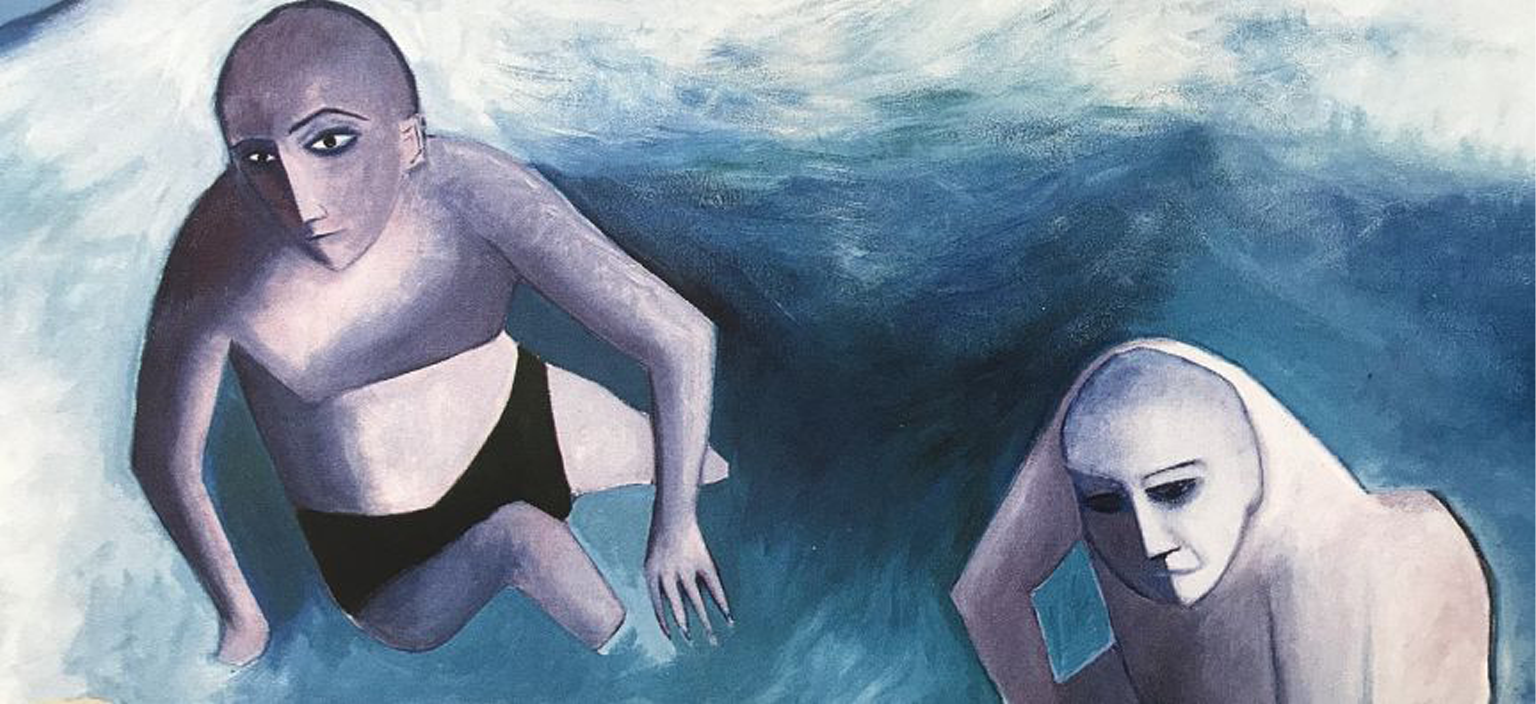 Against the Tide: Robert Dickerson
19 Oct - 2 Dec 2018
Important works from private collections will bring one of Australia's greatest figurative artists into the spotlight once again and provide a special opportunity for Manly Art Gallery & Museum audiences.
Large-scale paintings will feature along with Dickerson's acclaimed and evocative drawings from a career spanning more than 70 years.
Image caption: Robert Dickerson, The Bodysurfers, 1994, acrylic on canvas, 152 x 152cm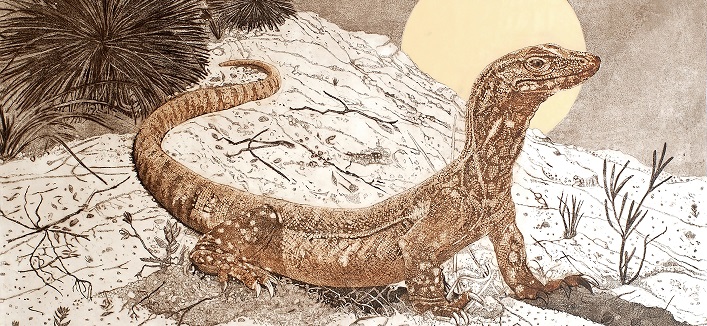 Natural Collection
17 Oct 2018 - 17 Mar 2019
An exhibition of prints from the pages of the collaborative artists' book, Natural Collection, featuring the work of twenty-nine Warringah Printmakers Studio artists. The images each show an artist's view of the endangered and vulnerable wildlife and habitats of the Northern Beaches area of Sydney, NSW.
Rebecca Baird, Susan Baran, Richard Bauhof, Gill Burke, Avrille Ciccone, Helen Clare, Annie Day, Josephine Duffy, Robin Ezra, Bernadette Facer, Marguerite De Fondaumiere, Kate Lovejoy Furnell, Trudy Goodwin, Elizabeth Harriott, Robin Hundt, Rosanna Jurisevic, Brenda Livermore, Negin Maddock, Lisa Marshall, Sue Matthews, Susan McLeod, Jan Melville, Wendy Morrison, Monica Oppen, Tamsin Salehian, Julia Sample, Karen Steele, Ruth Thompson & Sandra Williams.
Image caption: Sandra Williams, Sunny girl, 2017, aluminium etching, inked a la poupee, collage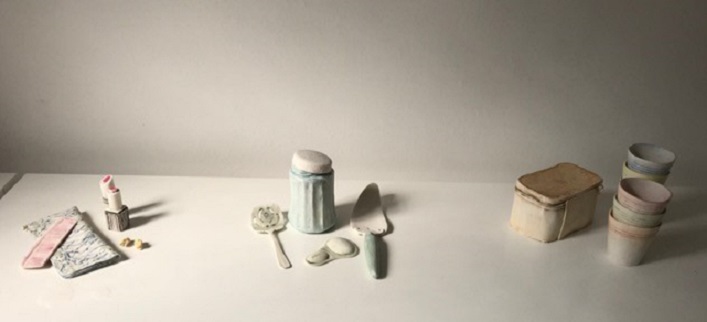 Impart
19 Oct - 2 Dec 2018
An exhibition featuring new works by the ceramics teachers of the Northern Beaches and Hornsby campuses of TAFE NSW - Northern Sydney. This exhibition was developed to recognise the vital contribution art education makes to our local communities and to the broader cultural landscape. It also acknowledges the parallel and connected roles people play as both practising artists and teachers.
The exhibiting artists are Walter Auer, Janine Brody, Barbara Campbell Allen, Trisha Dean, Karen Farrell, Simone Fraser, Christopher James, Nicole Lister, Jennifer Lyall, Keiko Matsui, Nina Matthewson, Sam Perks, Todd Pletcher and Natalie Velthuyzen.
Image caption: Janine Brody, Inheritance series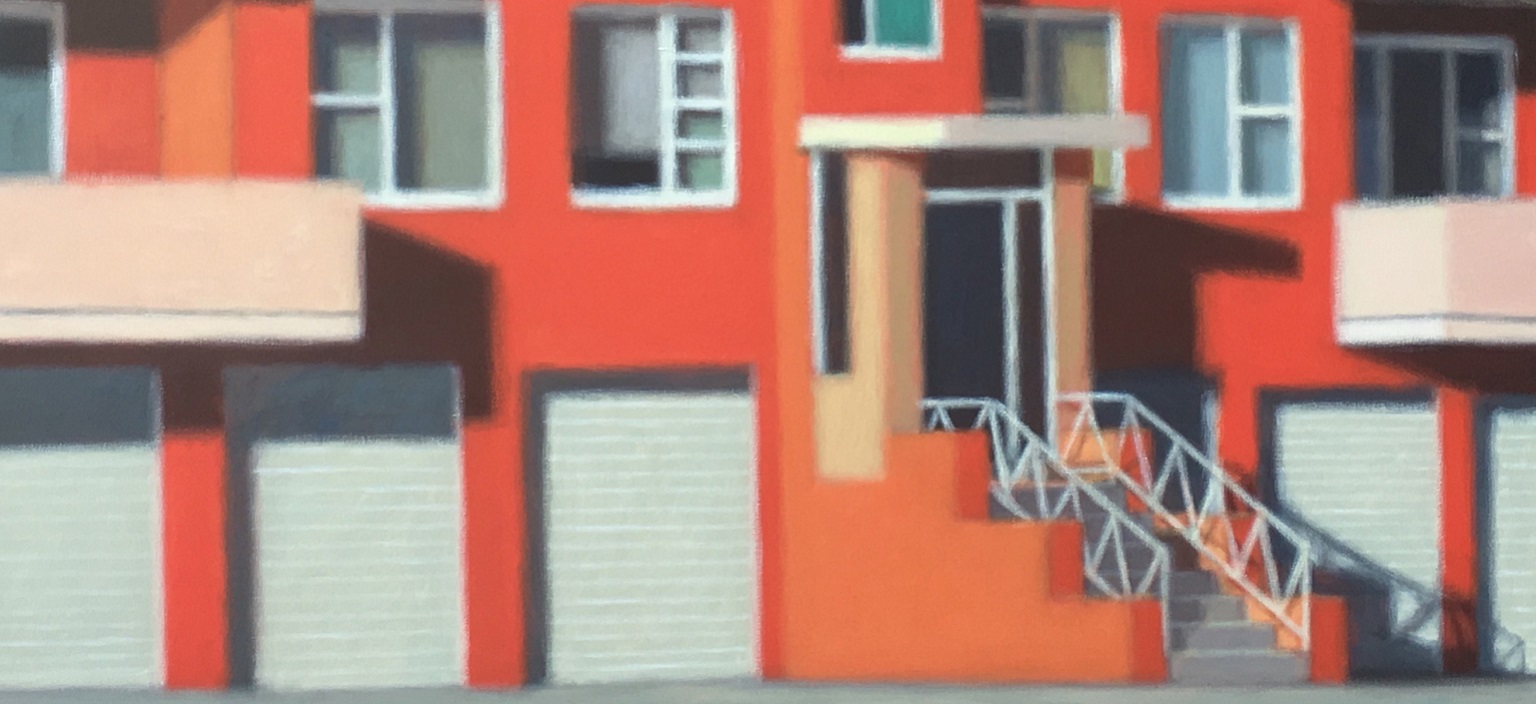 Octennial: Reg Mombassa & Peter O'Doherty Exhibition
7 Sep - 14 Oct 2018
The celebrated art of 'Reg and Pete' returns to Manly Art Gallery & Museum.
Included are recent and early works featuring Reg Mombassa's iconic 'allegorical landscapes' and Peter O'Doherty's studies of deceptively mundane domestic and suburban Australian scenes.
New Zealand born Chris O'Doherty (AKA Reg Mombassa) and Peter O'Doherty are brothers, visual artists, and collaborating musicians featuring prominently in Australia's cultural landscape. As musicians, the pair came to fame as members of the band Mental as Anything. Reg Mombassa is also widely recognised for his graphic work for the street clothing brand Mambo. Both Reg and Pete have been making art since their childhood, and both strike a unique and remarkably even balance between their musical and visual art professional output.
The exhibition includes recent graphic works, a new interpretive video piece (a collaboration between MAG&M curator and producers 'Afterglow') and is accompanied by unique public programming.
Image caption: Peter O'Doherty, Somewhere to live, 2017, acrylic on canvas, 152 x 152cm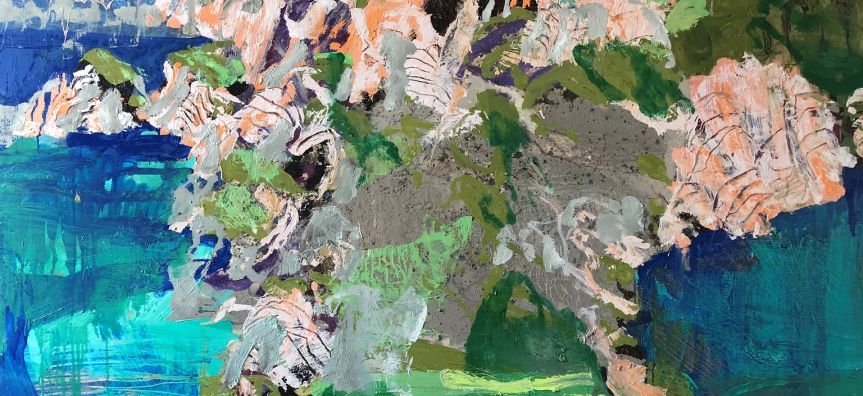 Belle Ile: Luke Sciberas and Euan Macleod
13 Jul - 2 Sep 2018
Paintings by Luke Sciberras and Euan Macleod from their recent expedition to Belle Île, off the coast of Brittany, France.
On this pilgrimage, the artists were following in the late 19th Century footsteps of - and paying homage to - expatriate Australian painter John Peter Russell.
This Manly Art Gallery & Museum exhibition runs concurrently with the Art Gallery of NSW's exhibition, John Russell: Australia's French Impressionist.
Image caption: Luke Sciberras, Back to the Sun, Belle Île, 2018, oil on board, 120 x 160cm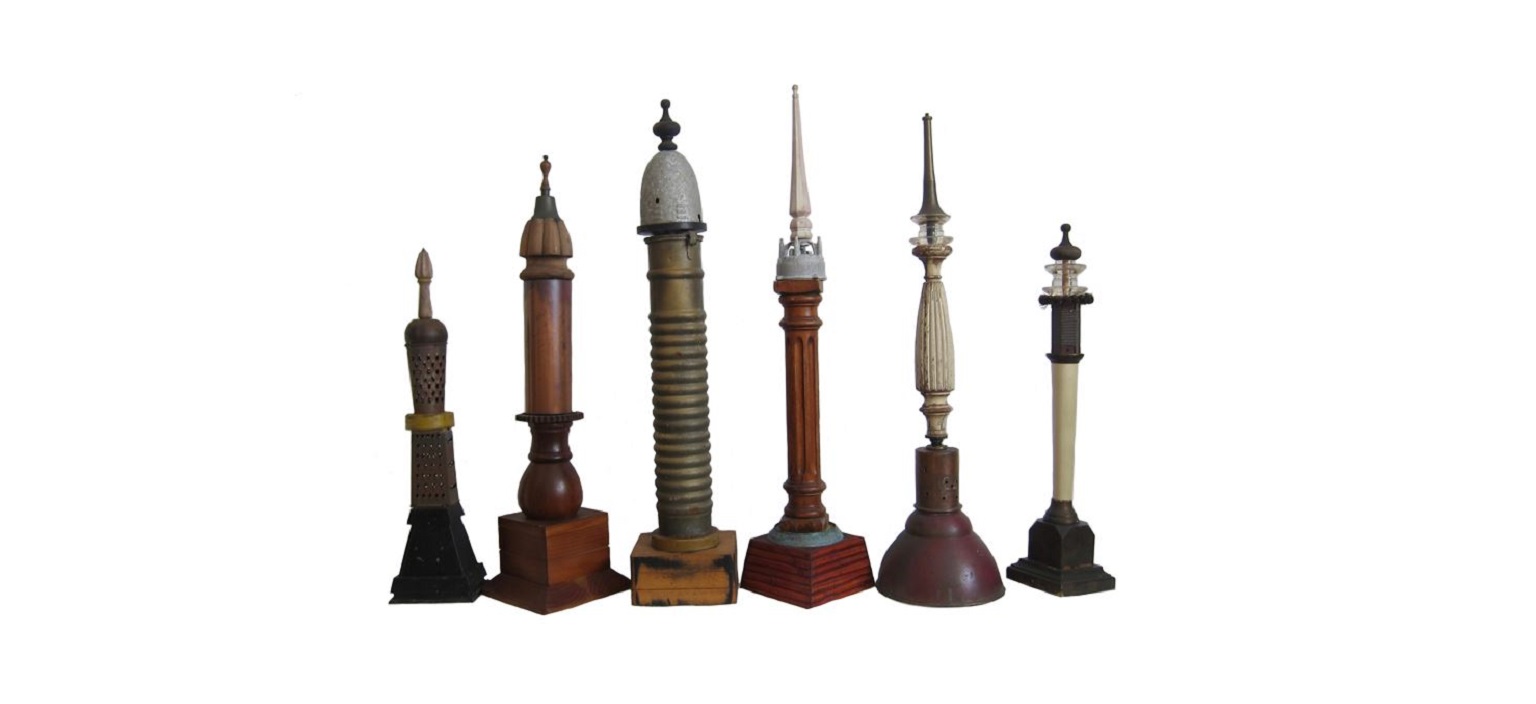 One Man's Treasure: Geoff Harvey
13 Jul - 2 Sep 2018
Known as an inventive sculptor working with found objects, Sydney artist Geoff Harvey has created a new series of assemblages which reflect upon his fascination with the architecture of worship. Some resemble Western architecture with their distinctive Christian domes and columns while others are more evocative of Eastern philosophy with their slender minarets of finely proportioned towers. All convey a dignity and clarity of proportion that transcends their humble origins. Together in this installation, they speak of an overriding humanity.
Image caption: Geoff Harvey, Temples, found timber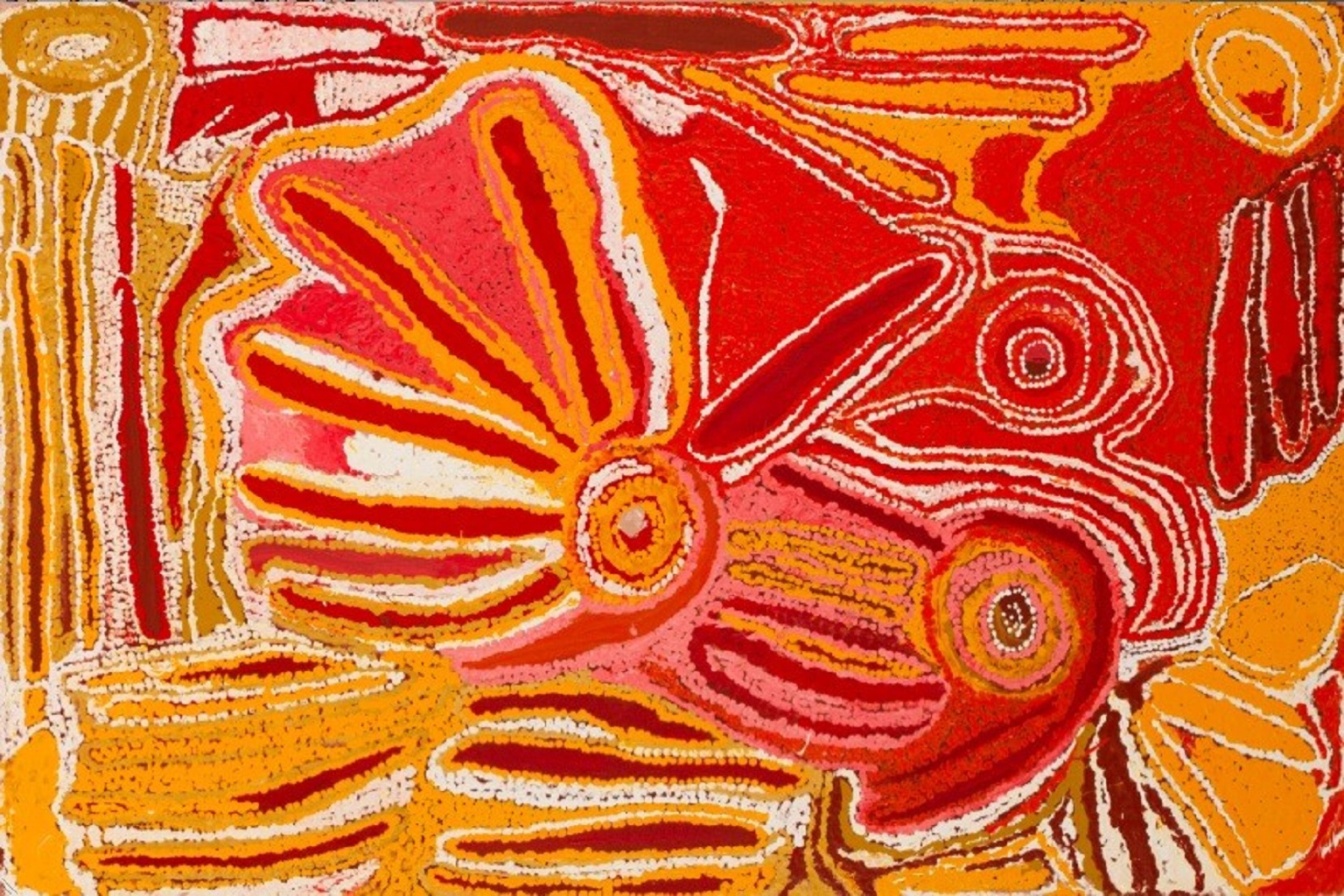 A Thousand Journeys
25 May - 8 Jul 2018
Celebrating twenty years of this ground breaking touring exhibition of Aboriginal paintings from north-west Australia from the Helen Read Collection.
The exhibition includes paintings from Central Australia, ochres from the Kimberley and Raark compositions from Arnhem Land.
Helen Read began her pioneering journey with Aboriginal art working as a midwife and pilot for the Pintupi Homelands Health Service in the Gibson Desert. Living in Walungurru (Kintore) in 1985 was the beginning of a deep appreciation for Aboriginal peoples and their art. Helen Read's collection has been exhibited in Australia and internationally.
The exhibition opening was held on Fri 25 May 2018, 6 – 8pm. It was opened by Professor The Hon. Dame Marie Bashir AD CVO, 37th Governor of New South Wales, with an Acknowledgement of Country by Susan Moylan-Coombs, co-chair of the Gai-mariagal Festival
This exhibition forms part of the 2018 Gai-mariagal Festival. Visit gai-mariagal-festival.com.au for more information.
Image caption: Eubena Nampitjin, Untitled, 1995, acrylic on canvas, 80 x 120cm© Eubena Nampitjin/Licenced by Viscopy, 2017.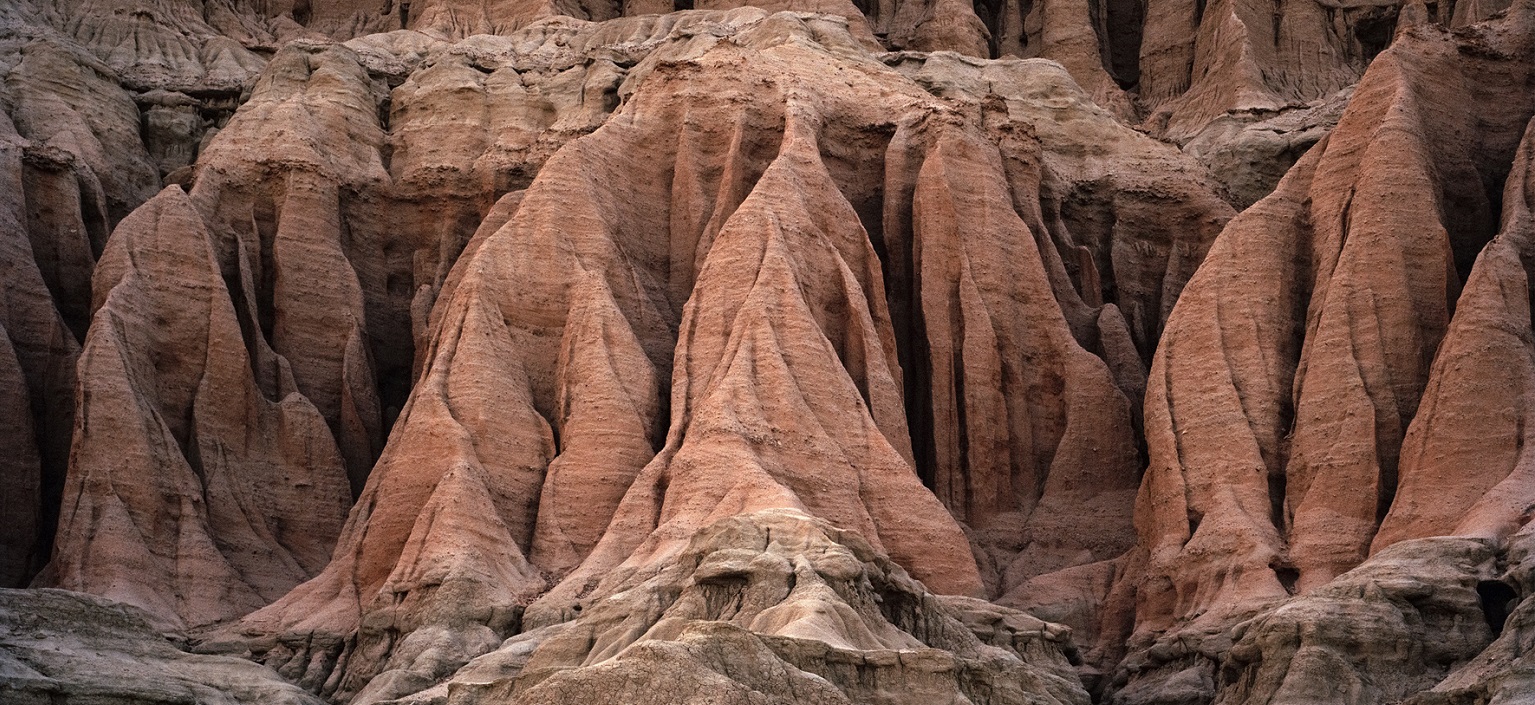 Shoufay Derz: In memory of water
6 Apr - 20 May 2018
Fresh from her Australia Council career development grant travels, Northern Beaches based, multi-disciplinary artist Shoufay Derz has built on her significant body of work focused on landscape, poetry and the 'unknown'.
From the Badlands of the USA to the Chalk Cliffs of Rügen Germany, she has explored monumental eroded landscapes to generate what she calls 'luminous voids,' a visual poetry of the unknown.
By reflecting upon on the ongoing presence of the past in the now, this new work asks us to contemplate intimacies of the unknown and the ruptures between our experience and knowledge of the world.
Dr Andrew Frost, art critic, lecturer and broadcaster, opened the exhibition.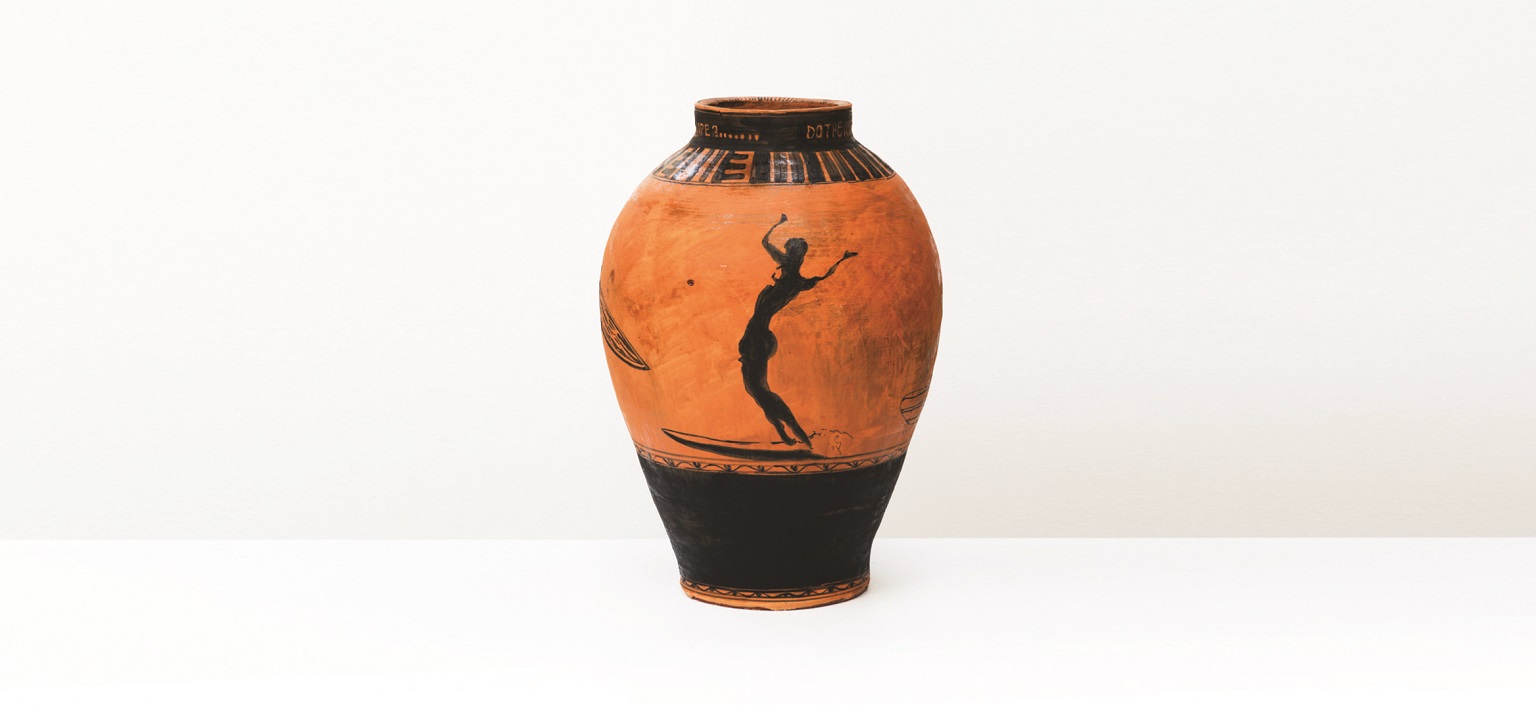 JamFactory Icon Gerry Wedd: Kitschen Man
6 Apr - 20 May 2018
Traditional ceramic styles imbued with meaty metaphor burst the seams of this solo exhibition by Gerry Wedd, showcasing the breadth of this iconic artist's career.
Willow pattern ceramics submerged in political jibes, classic urns decorated with lyrical portraits, garniture figurines poised in confrontational narratives, Gerry Wedd's work is a day at the beach - with a smash of homebaked reality pie in your face.
This JamFactory Icon 2016 touring exhibition has been assisted by the Australian Government through the Australia Council for the Arts, its arts funding and advisory body.
Image caption: Gerry Wedd, 'Midget' jar, 2016, coil built, terracotta, coloured slip decoration, 1120ºC, 42 x 27cm. Photo by Andrew Cowen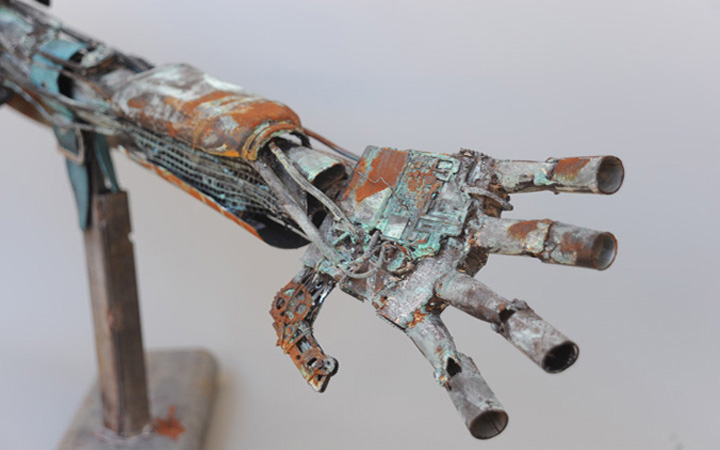 Express Yourself 2018
23 Feb - Apr 2018
Express Yourself 2018 represents diverse bodies of work including multi-media, digital, sculpture and drawing, and celebrates the creativity of emerging artists in this region. Curated by Ross Heathcote and Katrina Savage. In conjunction with Express Yourself, three awards are granted annually to students featured in the exhibition; the Theo Batten Bequest Youth Art Award, the Manly Art Gallery & Museum Society Youth Art Award and the People's Choice Award.
This exhibition is part of ARTMONTH, Sydney.
Image caption: Emilia Jones (Stella Maris College), Mind–space Menagerie (Joint winner of the 2017 Theo Batten Youth Art Award)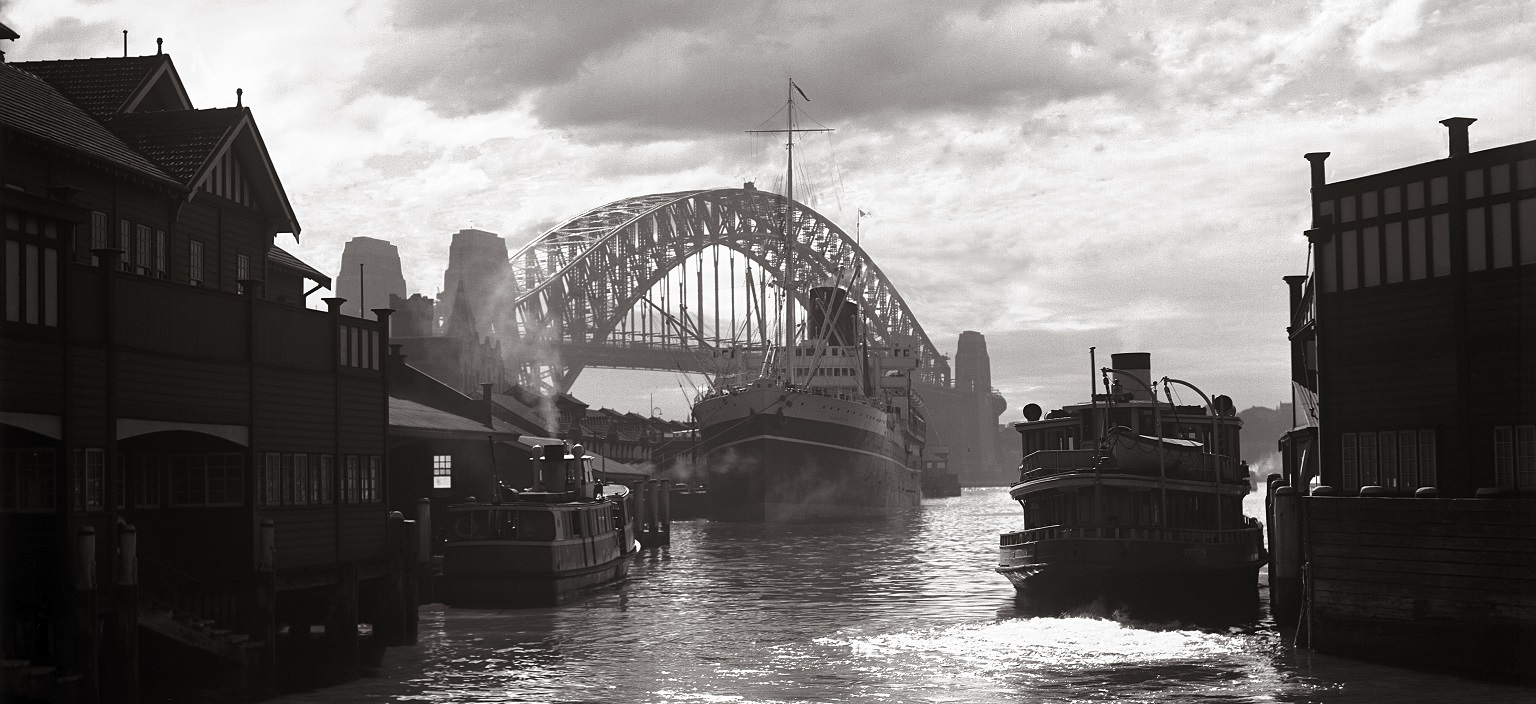 Frank Hurley: Photographer & Gardener
6 Apr - 14 Oct 2018
This exhibition casts new light on Frank Hurley's early professional life (1906-1911) in Sydney and then his later life (1948-1962) on Sydney's Northern Beaches when he produced photographs and books on Sydney, Sydney Harbour, the Northern Beaches and Australian native plants which were his lifelong passion. Images are drawn from the National Library of Australia, private collections and the family archive. This exhibition is funded through the Theo Batten Bequest and is part of the Head On Photo Festival. Guest curated by Gael Newton and Paul Costigan.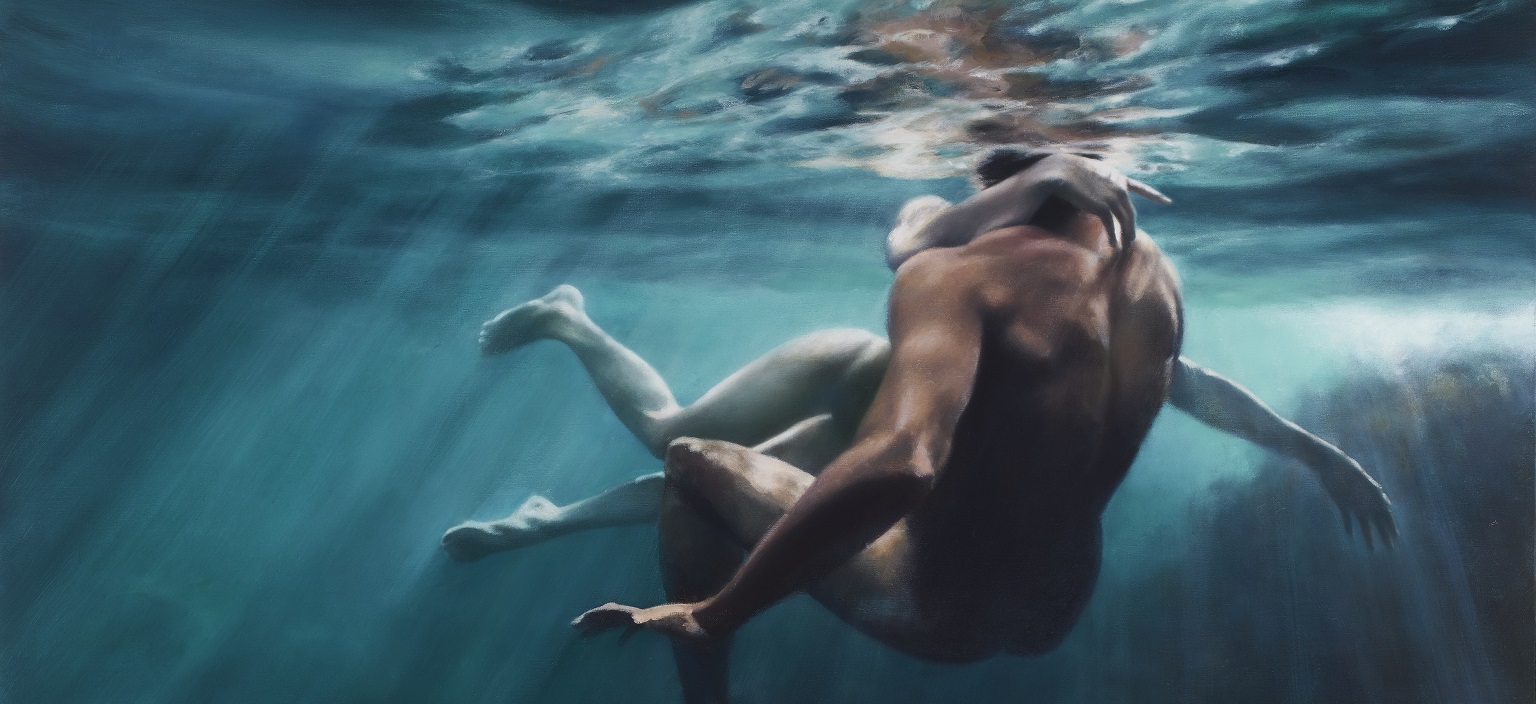 Martine Emdur: Shimmer
23 Feb - 1 Apr 2018
"What could possess more elemental duality than water? It is the source of life and the prime force of nature, it is both sanctuary and menacing enigma. As a perpetual muse and technical challenge it is a subject that painter Martine Emdur can fathom in work after work. And with this she has created a unique continuum where the nuances of light, shadow, scale and protean buoyant movement become more palpable with each brush stroke and each new composition. Just as clouds disintegrate and re-form, water is in a continual state of renewal and restless movement," Anna Johnson.
This exhibition is also part of ARTMONTH, Sydney.
Image caption: Martine Emdur, Radiant, 2017, oil on linen, 176 x 198cm