Avalon Beach
The Place
Avalon Beach, located 37 kilometres from Sydney CBD, has a laid-back, village feel. Part of its attraction is its remote location on a peninsula, flanked by a popular beach on the east and Pittwater on the west.
Avalon Beach has a compact and vibrant village centre positioned on the western side of Barrenjoey Road, within 300 metres of the beachfront. Old Barrenjoey Road and Avalon Parade are the high streets, with food and beverage, retail and commercial operations at ground level. The town centre is characterised by terraced shops and businesses, tree-lined streets, timber and sandstone furniture and landscaping features.
Residents and visitors are drawn to Avalon's unique vibe. It's infused with a robust arts scene, a long tradition of surfing, a strong sustainability ethos, and a touch of bohemia. Summer time is high season for Avalon, with visitors, holiday-home owners and residents utilising the village and beach.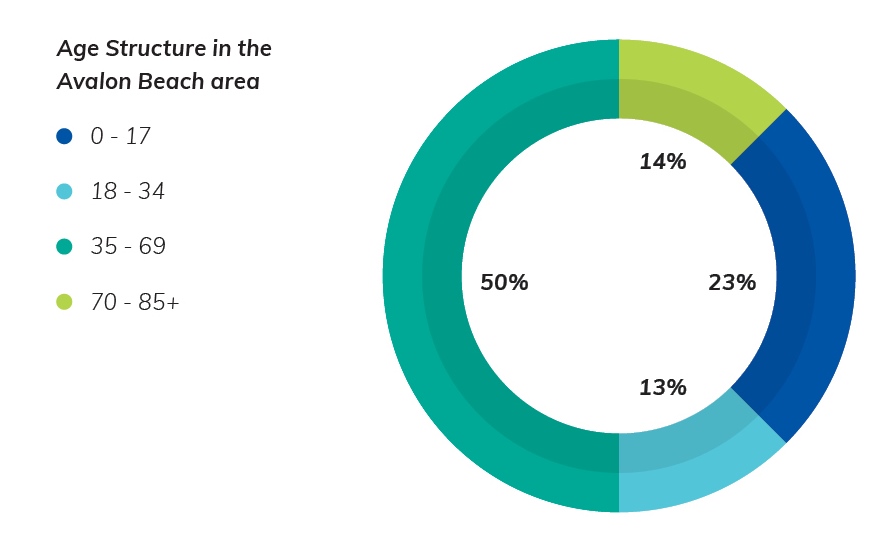 The People
Avalon is a tight-knit community, with high rates of volunteering (24%), high numbers of active community groups, and a history of community-led arts and cultural programming.
In 2016 an estimated 11,245 people live in Avalon. *1
Of a resident labour force of 5,486 people, only 3.8% are unemployed, significantly lower than the Sydney metro average of 6%. *1
An estimated 77% of people who work in Avalon CBD live North of Narrabeen Lagoon. *2
Residents are the primary users of the town centre with a large population of retirees
(13%) as well as people working from home keeping the main street active throughout the week. The vibrancy of the centre is further supported by residents from northern- lying and off-shore suburbs, day trippers and seasonal visitors.
What's Happening Here?
Avalon Village has much to offer with its great selection of cafes, alfresco dining and boutique shopping along Old Barrenjoey Road and Avalon Parade.
The beach is a major attraction to Avalon. The surfing break is coveted by local and visiting surfers, and there is a strong tradition of Surf Life Saving and Nippers. Additional services and community infrastructure include primary and secondary schools, Avalon Recreation Centre, Avalon RSL, Northern Beaches Council customer service and the Woolworths Supermarket. This is the furthest North major supermarket which also services the offshore residents and residents all the way up to Palm Beach.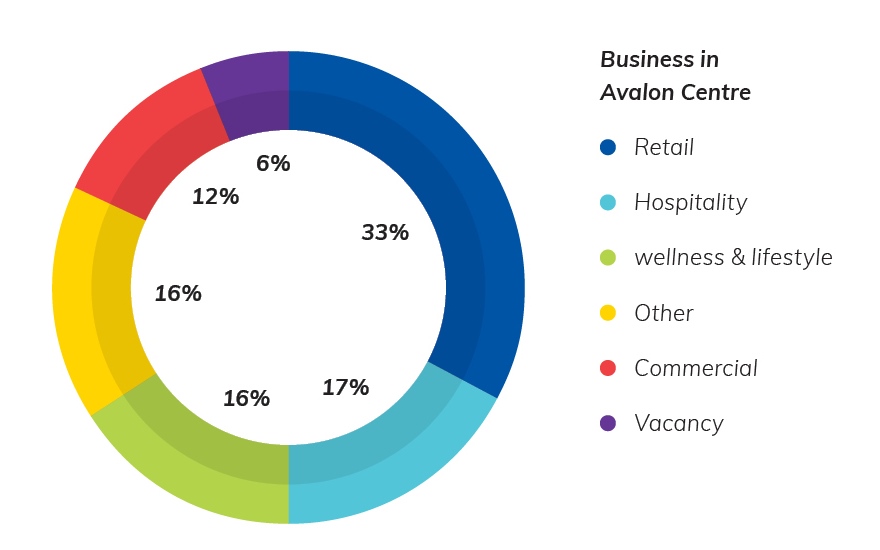 Who is doing Business Here?
Businesses on the main streets are largely providing services that cater to the local community with retail trade (33°/o), food and beverage hospitality (17%), and wellness and lifestyle services (15%) the dominant uses. *3
Lifestyle and work-life balance is highly valued with 12.8% of employed residents working from home compared to the Greater Sydney average of 4.4%. *4
With over 3,000 Australian Business Numbers (ABN's) registered to Avalon, economic activity extends well beyond the main street. These businesses feature a markedly different industry mix to the town centre, favouring professional services and creative industries.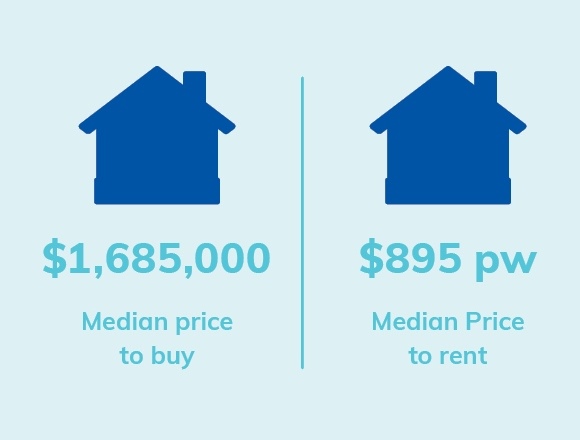 Land Use
Analysis of the types of dwellings shows that 81% of all dwellings are free-standing houses.
Rates of home ownership in Avalon are strong at 80%, with a particularly high rate of households owning their property outright (42.9%) compared to the Northern Beaches Average (33.1 %). The proportion of renting is low at 14.5%, less than half the Greater Sydney average of 31.5%. Renting of private properties to visitors through online websites, however, is popular with 472 homes in the Avalon-Palm Beach area actively rented through Airbnb. *5
Getting There And Around
Avalon's main roads comprise of Barrenjoey Road; which runs from Palm Beach to the City of Sydney and Central Road which links the east and west coasts of the Peninsula.
Both Old Barrenjoey Road and Avalon Parade are classified as High Pedestrian Areas in the Walking Route Hierarchy with Medium linkages to Kevin Avenue, Central Road and the Beach.
Avalon Village has a walk score of 80 out of 100. A walk score ranging between 70-89 is considered very walkable, most errands can be accomplished on foot.
There are five bus services that stop in Avalon CBD. These 5 five bus services connect people from Avalon CBD to Sydney City, Palm Beach, Manly and more locally to the eastern shores of Pittwater.
The Connecting Northern Beaches 36 km continuous Coastal Walkway from Manly to Palm Beach will provide physical connections between towns and villages via walkways and cycleways creating greater connection between communities. As an established village along the walkway, many people will be encouraged to stop in Avalon to experience the great selection of local cafes and restaurants.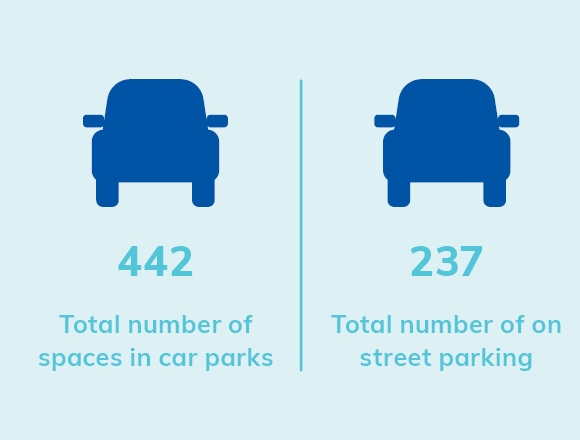 Parking
Avalon Village has four off-street carparks