There are many schools in the Northern Beaches catchment. To protect our children there are unique road rules, restricting speed and parking, that apply in streets around schools. We aim to support school safety in our community by providing information on these unique road rules and the times they apply.
School zones
40km/h school zones are in force every weekday from 8am to 9.30am and from 2.30 to 4pm, except on public holidays and school term breaks. This is regardless of when individual schools are operating.
Highly visible, school zones have dragon's teeth road markings and signs with flashing lights. The 40km limit applies between the School Zone and End School Zone signs.
For more information about school zone parking see the school zone parking information flyer
School parking
School drop off and pick up times are the riskiest times for safety around schools and when our children are most vulnerable.
The introduction of school zones in 2001 decreased pedestrian casualties (aged 5-16) in school zones during school zone times by 46%*. This is a great result, but children are still at risk around schools. School zones increase visibility of students coming and going from our schools and slow the speed of cars, but have not reduced congestion which can lead to frustration and risky behaviour by drivers and pedestrians.
Watch our school safe parking video highlighting the benefits of parking your car a street or two away and walking the difference. Watch the audio described version here.
Instead of adding to the congestion, and potentially parking illegally in front of the school, you will be:
creating less traffic around the school gate and improving safety for our children
keeping active by walking
finding time to talk with your children
decreasing your stress by not fighting for that parking spot close to the gate.
School zone offences
Committing an offence in a school zone results in higher penalties and incur demerit points. Below are some common offences and penalties.
*Penalty rates are current as of 1 December 2021.
No stopping zones
Vehicles cannot stop in No Stopping areas for any length of time, no matter how short. Dropping off or picking up passengers is not permitted in these areas. A continuous yellow edge line also indicates a No Stopping zone.
*Penalty $352 and 2 demerit points.
No parking areas
Vehicles may stop in a No Parking area to pick up or drop off goods or passengers provided drivers stay within three meters of their vehicle and are not parked in the No Parking zone for longer than two minutes.
*Penalty $196 and 2 demerit points.
Bus zones
It's illegal to stop in a bus zone for any period of time. Vehicles in bus zones create problems for buses pulling into and out of these bays.
Buses forced to double park and manoeuvre through inadequate space is extremely dangerous.
*Penalty $352 and 2 demerit points.
Double parking
Vehicles can't stop, even briefly, alongside parked vehicles. Double parking reduces visibility for other motorists and pedestrians. It forces passing vehicles onto the wrong side of the road.
It's illegal to park within three metres of double white centre lines.
*Penalty $352 and 2 demerit points.
Driveways
Do not park across or on a driveway or any other vehicle access way.
*Penalty $352 and 2 demerit points.
U-turns and 3-point-turns in school zones
Drivers cannot make U-turns across a single solid dividing line, a solid dividing line to the left of a broken line or double lines.You should also avoid 3-point turns or reversing in and out of driveways in school zones.
Like more information on NSW's most misunderstood road rules?
Safety Town: Road Safety Education K-6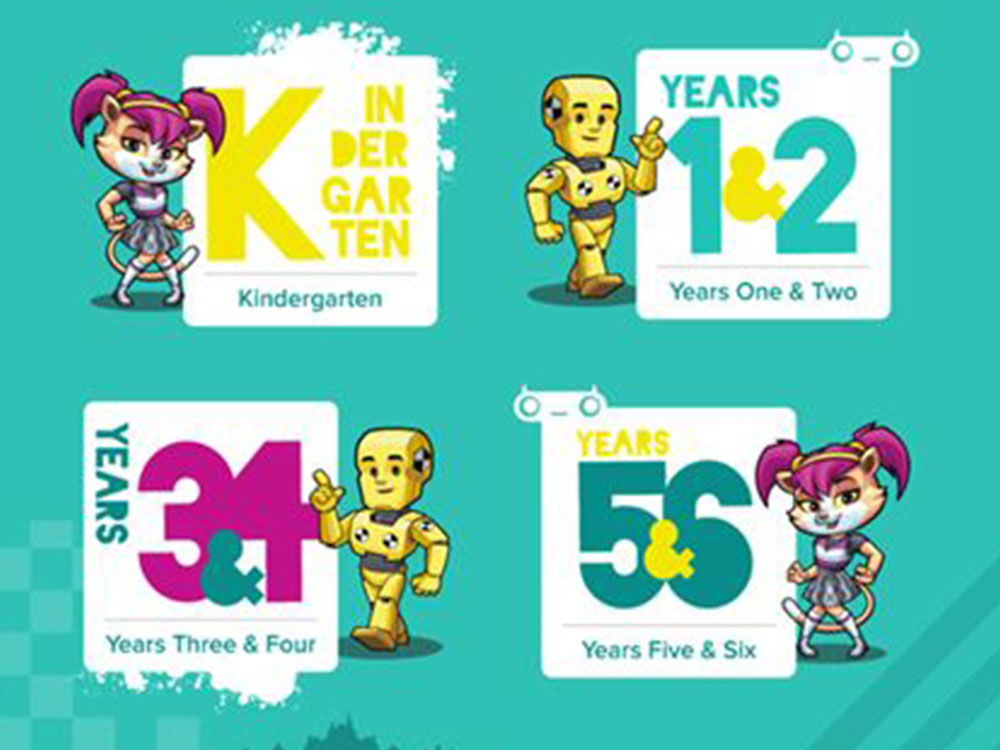 Are your kids learning online at home due to the recent Covid-19 outbreak? Keep them engaged and motivated with Safety Town - a road safety education resource for primary school students, teachers, and families.
It includes a suite of fun interactive activities, comprehensive teaching notes, links to relevant transport information and information for families and carers to reinforce road safety messages that are taught from Kindergarten to Year 6.
This is a great opportunity to continue the conversation about road safety and support your child's learning as part of the PDHPE curriculum.