Many people on the Northern Beaches ride their bike for fun, exercise and for short trips to the shops, beach or to visit friends.
We've put some suggested routes to help you explore our neighbourhoods on your bike. Check out our Community Bike Connections Map
Whether you drive a car or ride a bike, it's important to know the road rules to keep everyone safe.
The information below is a guide only and is subject to change at any time without notice.
Road rules videos
Check out these key road rules for bike riders and drivers.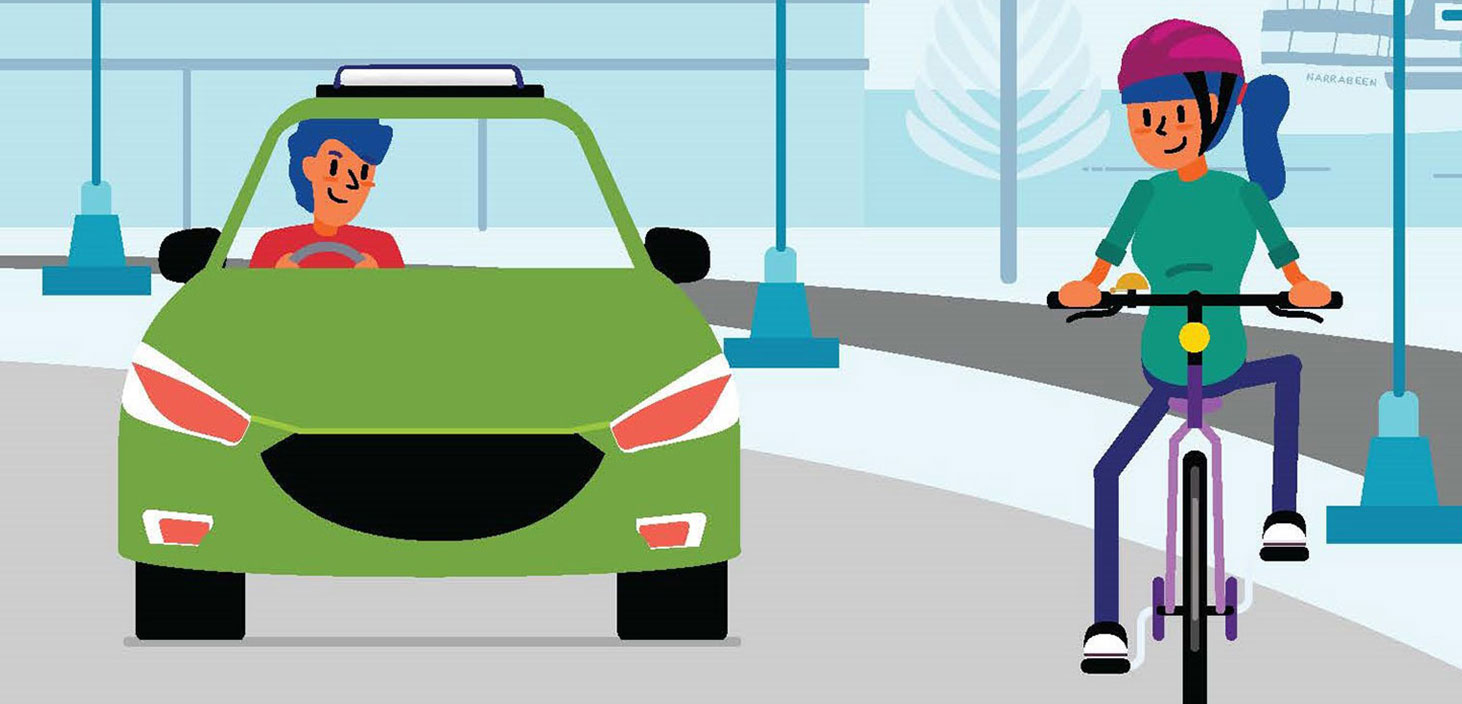 Where bike riders can ride
Bike riders are allowed on the road, even when there is a shared path nearby.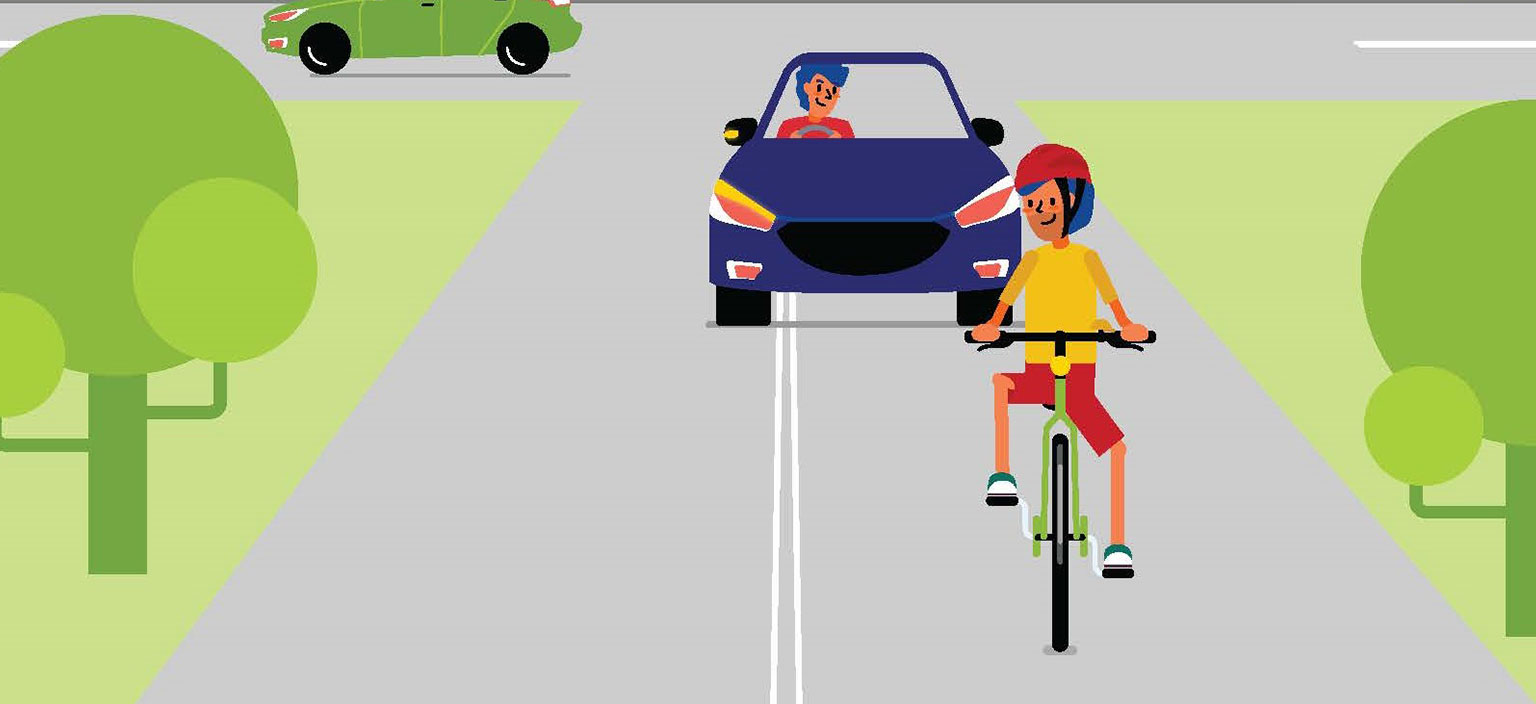 Overtaking a bike rider
It's okay for a driver to overtake a bike rider on double lines, if it's safe.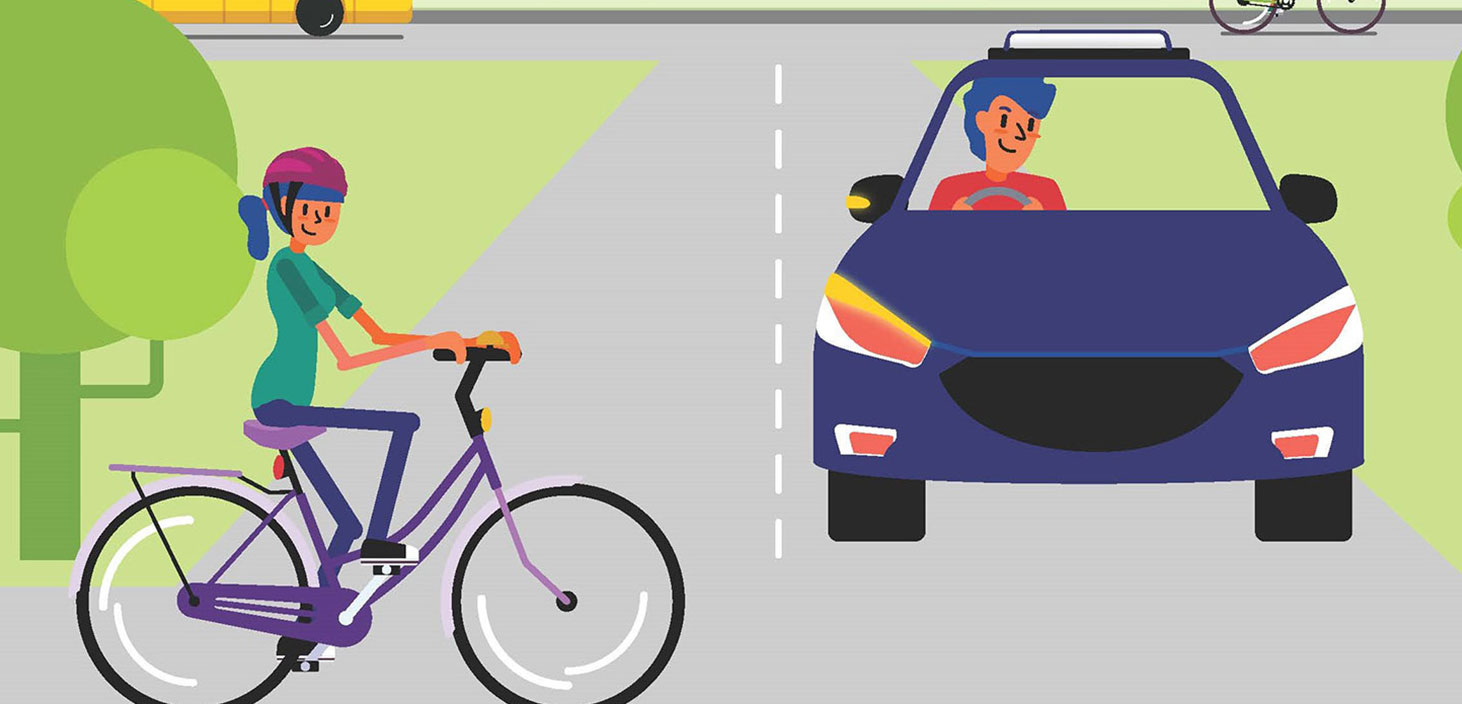 Intersections
Drivers must give way to bikes and other vehicles when turning left or right at intersections.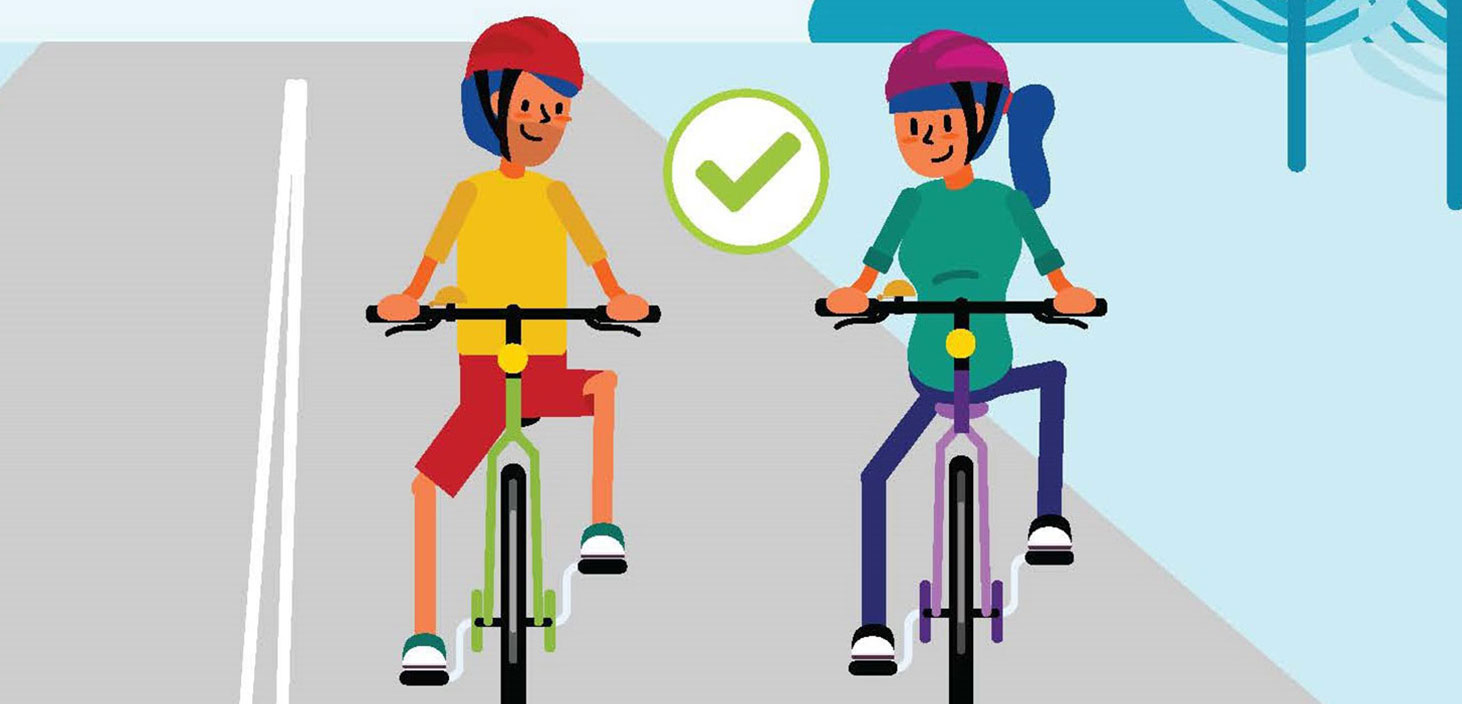 Bike riders riding together
Two bike riders can ride side by side no more than 1.5 metres apart.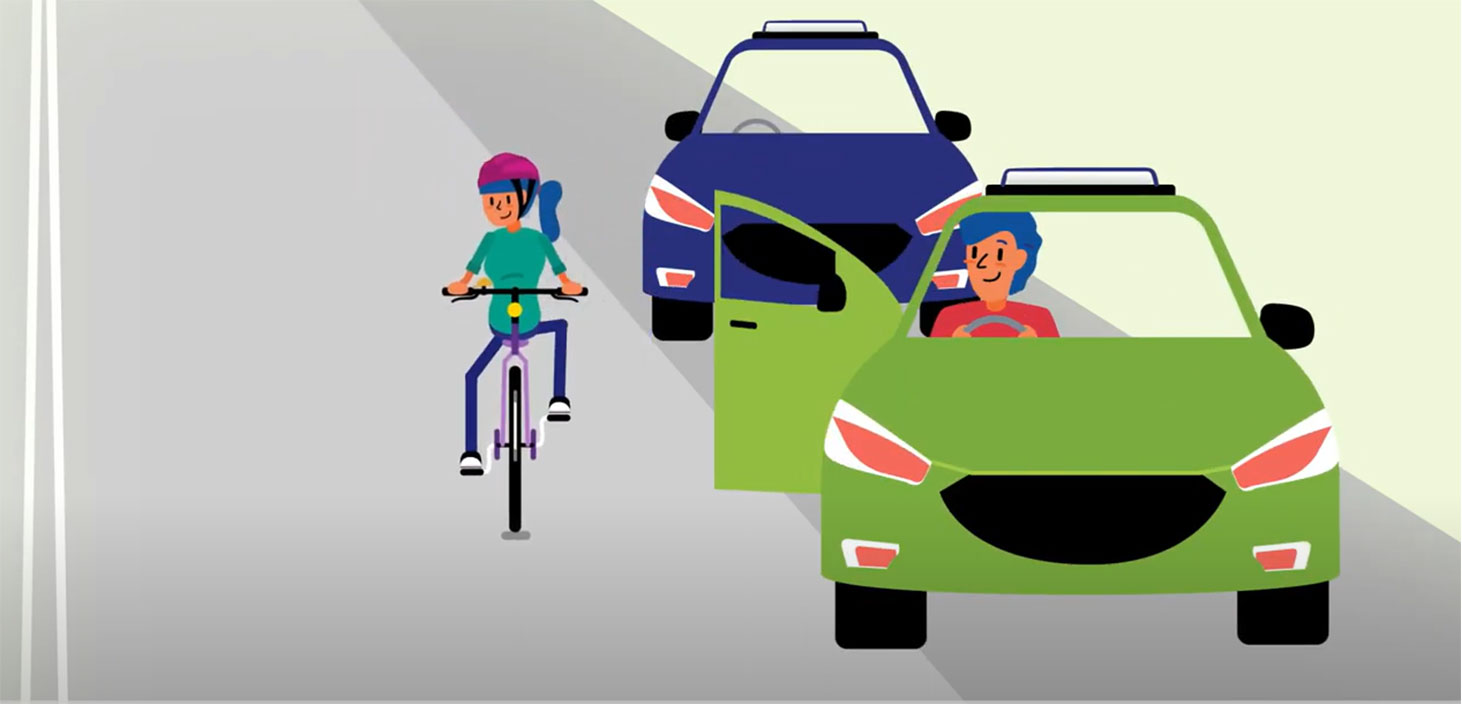 Bike riders riding on road edge
There's a reason bike riders don't ride on the edge of the road. Opening car doors and other hazards like grates and potholes can be dangerous.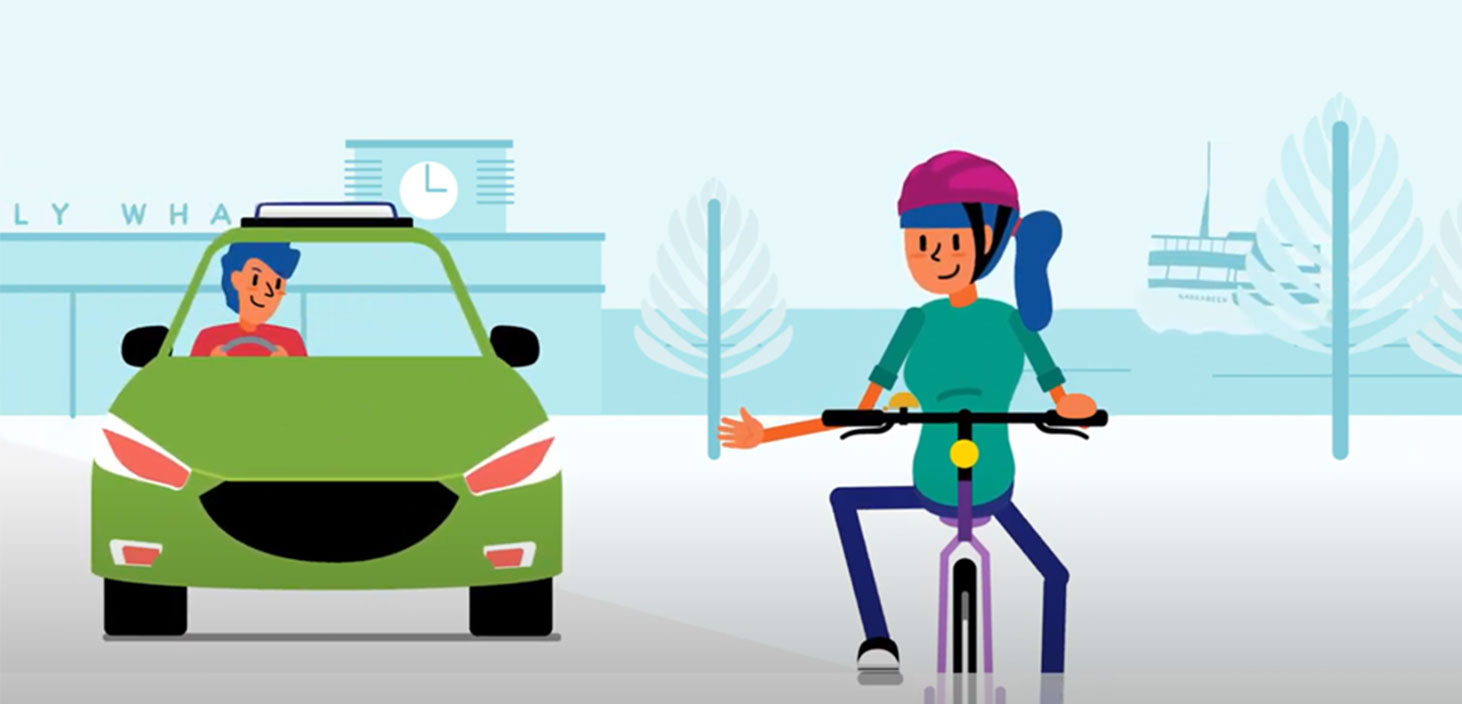 Hand signals
Bike riders need to signal when moving or turning to the right, when it's safe. To help drivers understand your next move, it's safest to signal when turning left and when stopping too.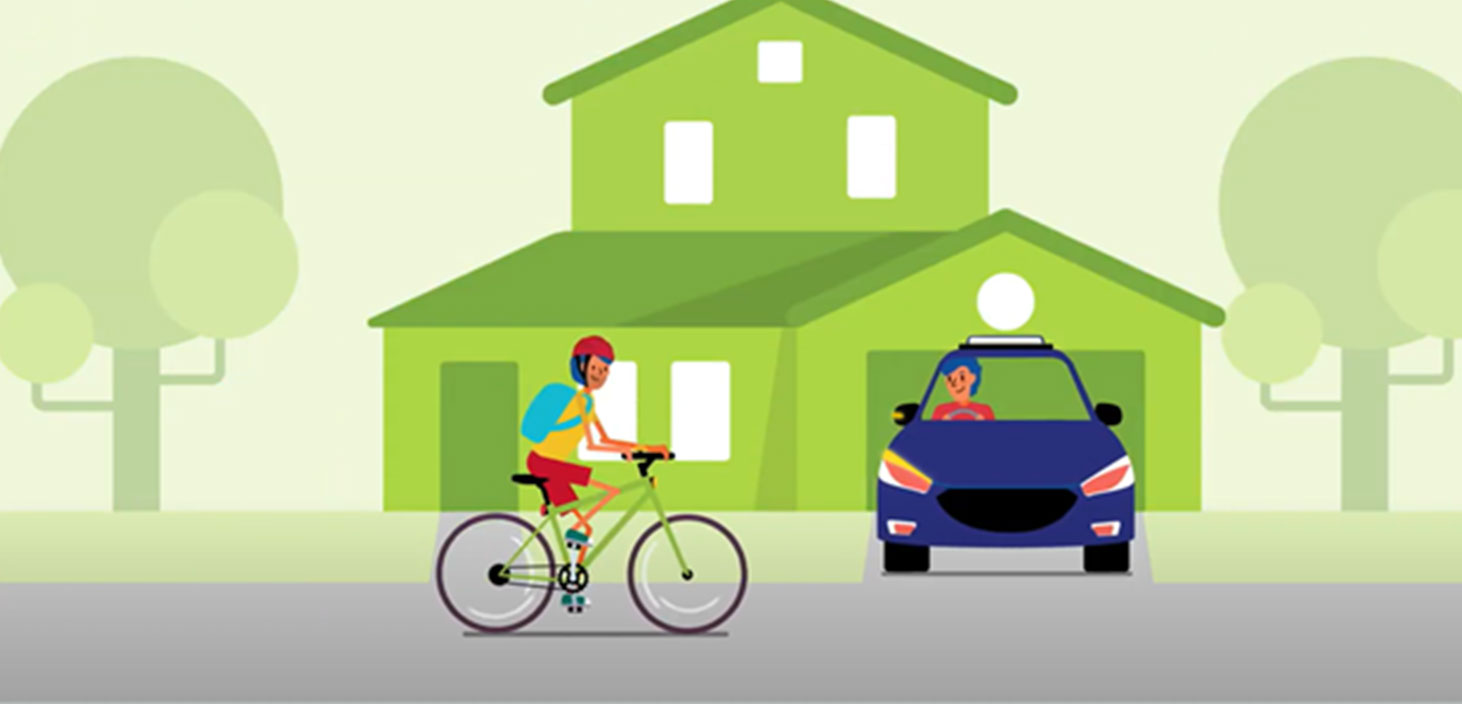 Driveways
Driveways can have blind spots. Always look twice for bikes, pedestrians and vehicles.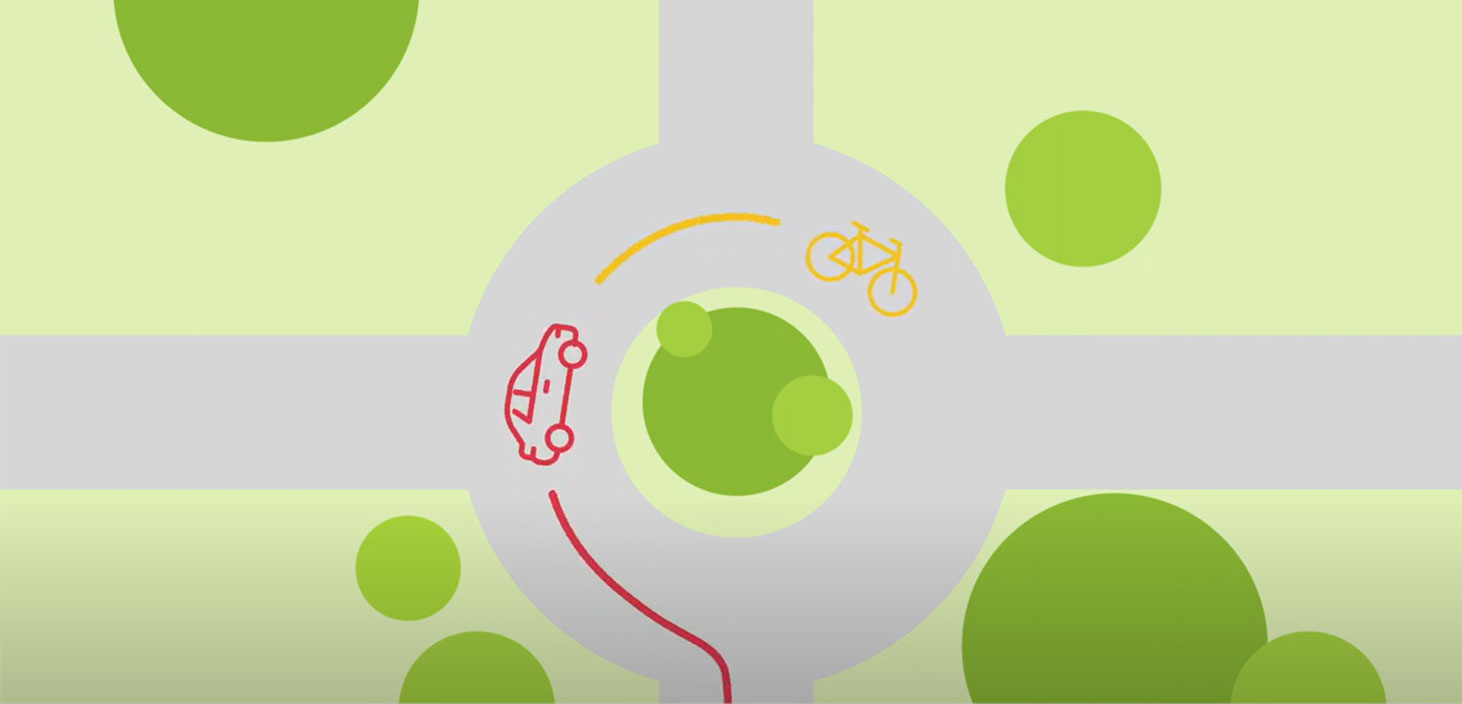 Roundabouts
It's not safe for a driver to pass a bike rider on roundabouts. The safest place for a bike rider is the middle of the lane.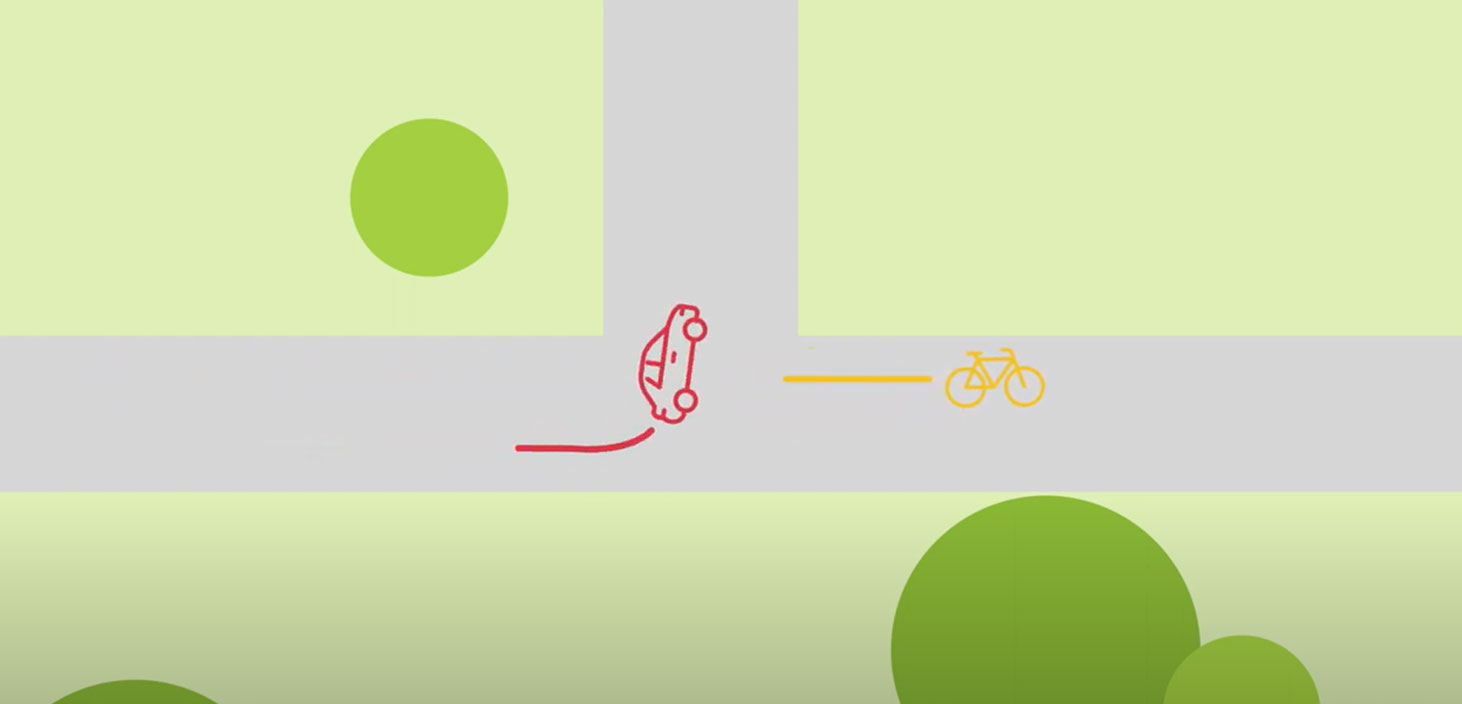 Drivers turning left
Drivers must look for bike riders and give way when turning left.