Monday, 3 April 2023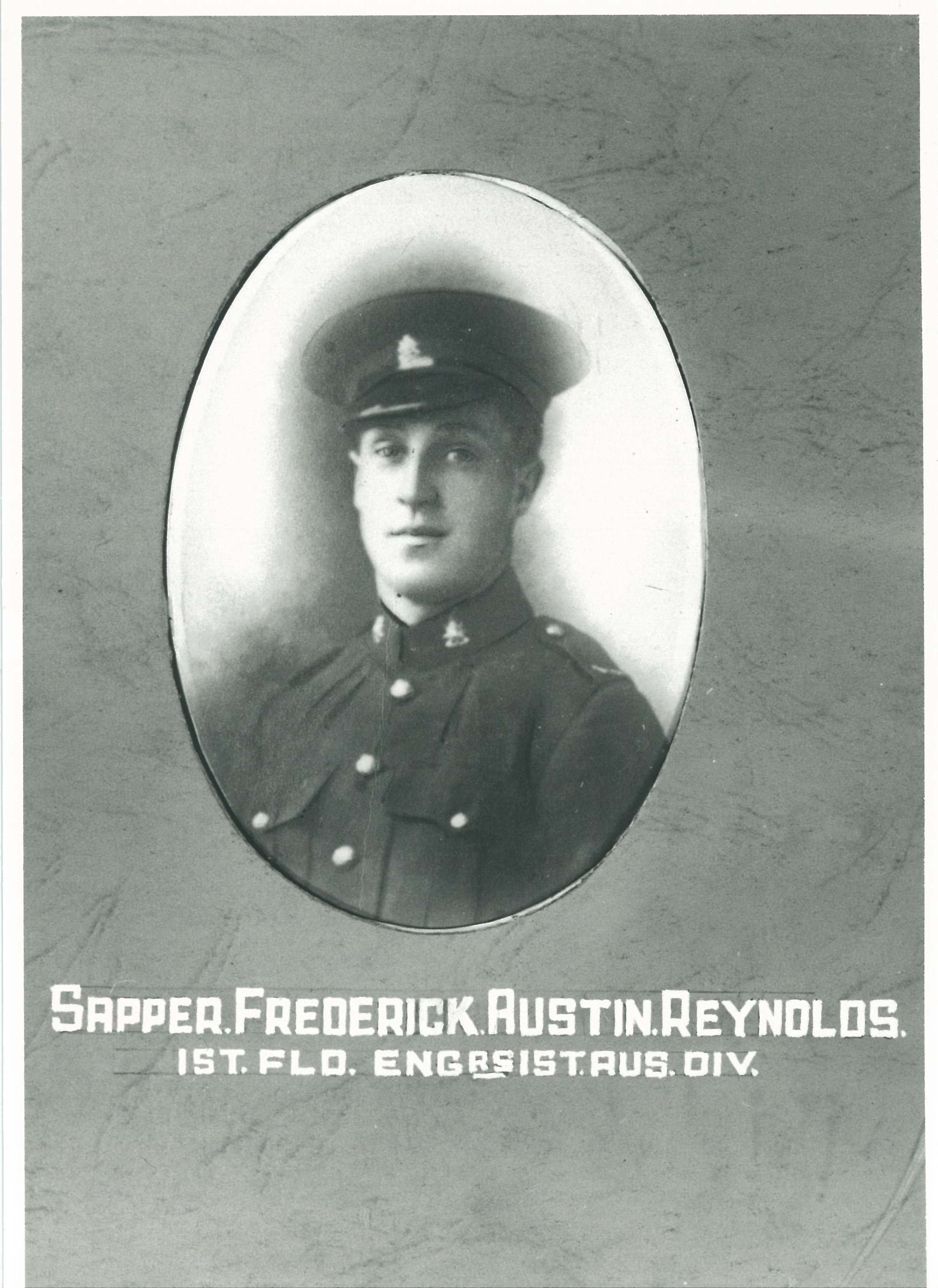 Sapper, Frederick Austin Reynolds, K.I.A.1894 – 1915
Frederick Austin Reynolds, from Queenscliff, was aboard the lead ship, H.M.S Elizabeth, that landed at Gallipoli with the 1st Field Company, Australian Engineers. He was among the first fatalities of the landing on April 25, 1915, and was buried in Shrapnel Valley Cemetery with thirteen other engineers, marked by a simple wooden cross.
An image from the Library Local Studies collection will be displayed at the 2023 Anzac Day Dawn Service in Gallipoli to honour his service.
To learn more about his life and service, please follow the link here.