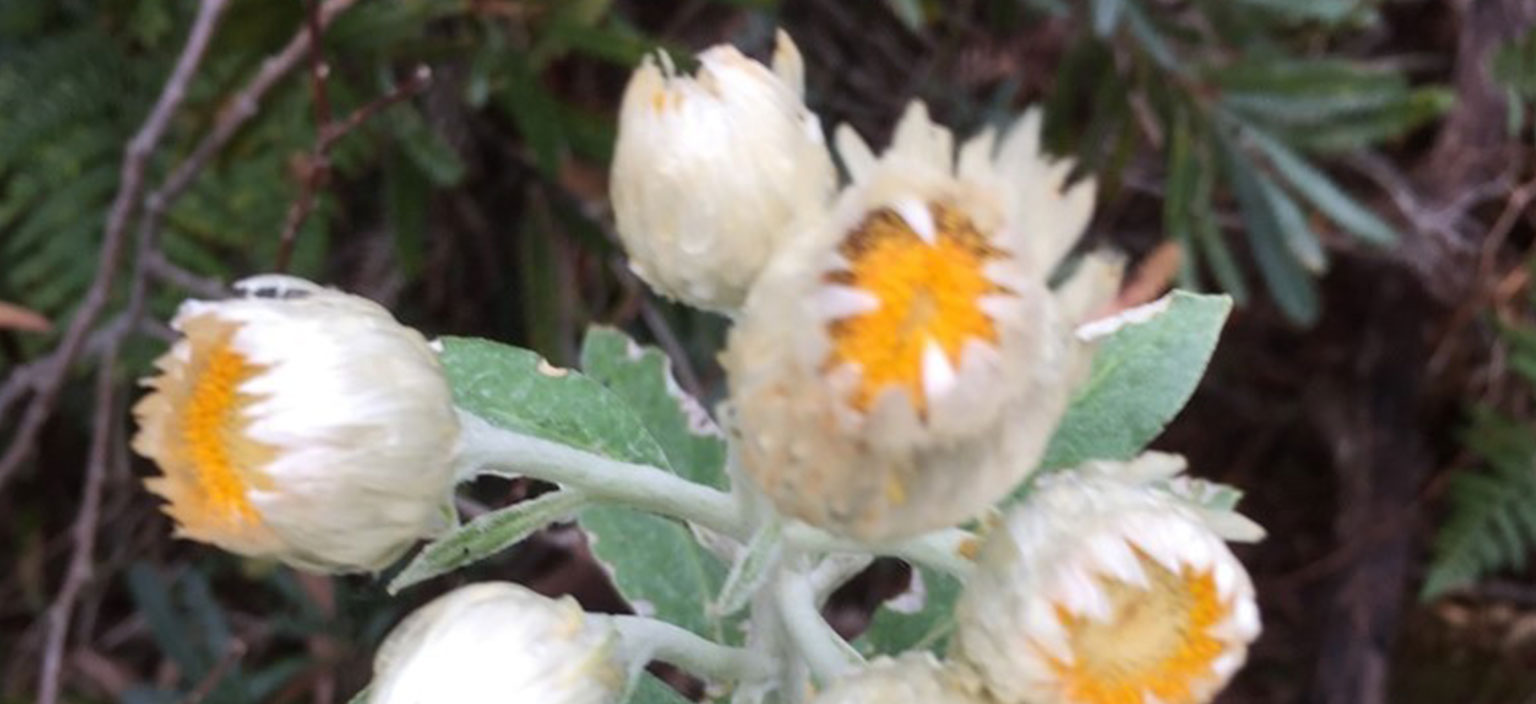 Coronidium elatum

This small shrub grows up to 1.5m.

It is a hardy plant suitable for most soil types, and prefers well-drained areas.

It grows best in sun to light shade.

It produces a large amount of white daisy flowers in spring to summer, which attract butterflies, insects and bees.