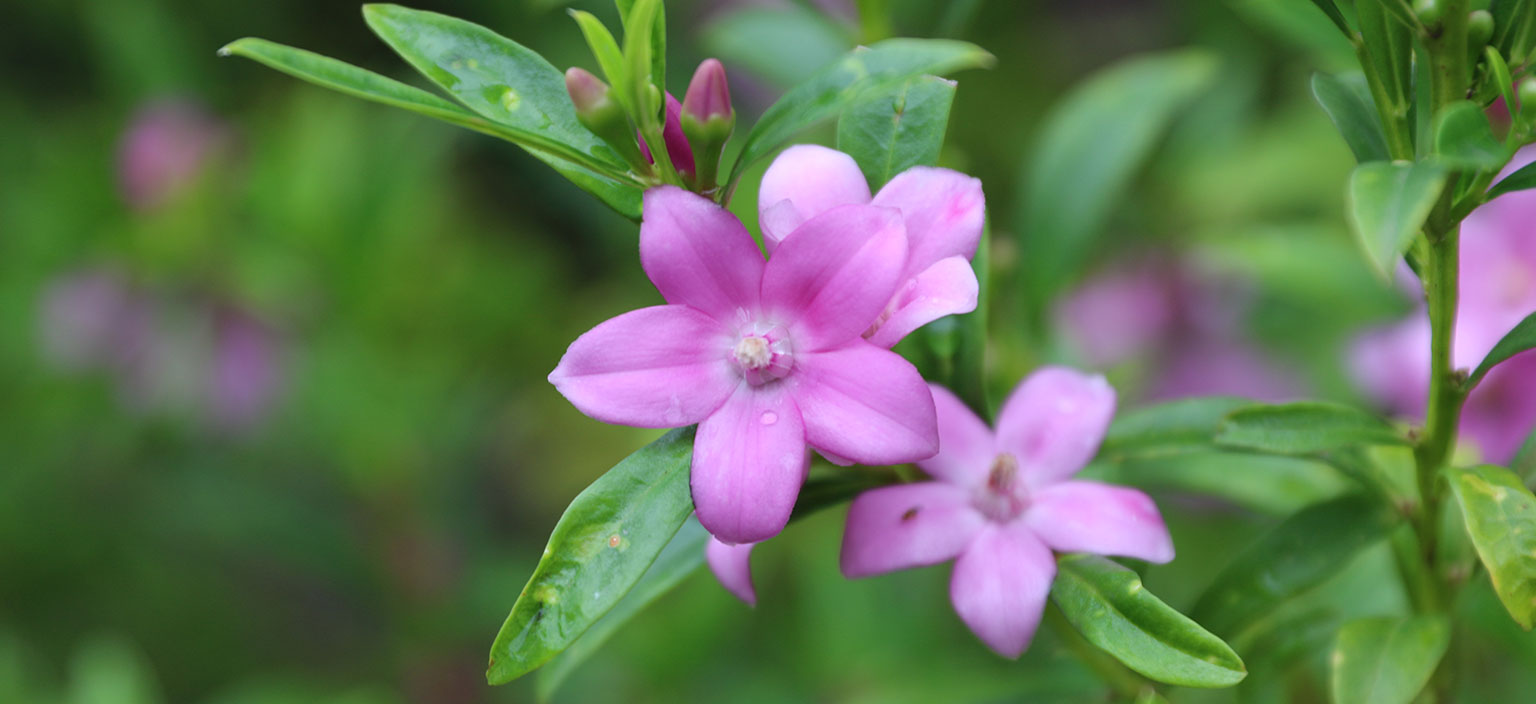 Crowea

Crowea is a small evergreen shrub up to 1m in the family Rutaceae, sometimes known as Waxflowers.

It has elliptic or lance-shaped leaves up to 80 mm long by 20 mm wide, which are dotted with oil glands.

Flowers are 5-petalled and usually range from pale to mid-pink in colour.

Crowea prefers a well-drained position in sun or semi-shade with moister soils, but will tolerate extended dry periods once established.

It is popular due to its abundant, pretty flowers.