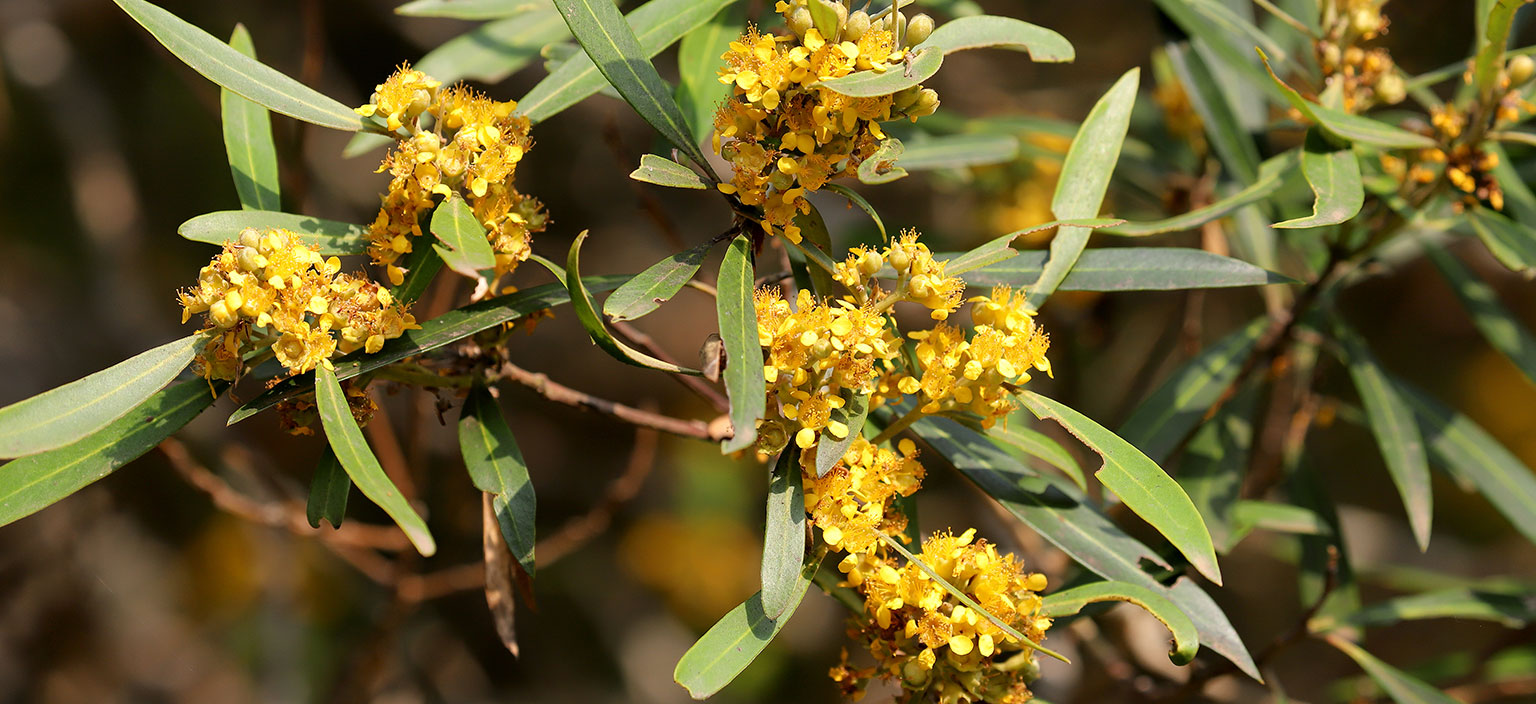 Tristaniopsis laurina

Water Gum is a small spreading handsome tree of between 4-7m in height with shiny attractive foliage and distinctive pale bare shiny bark. Yellow flowers form dense clusters, showing in mid-summer.

Grows well in a variety of conditions, best in sun to semi-shaded, moist position on richer soils.