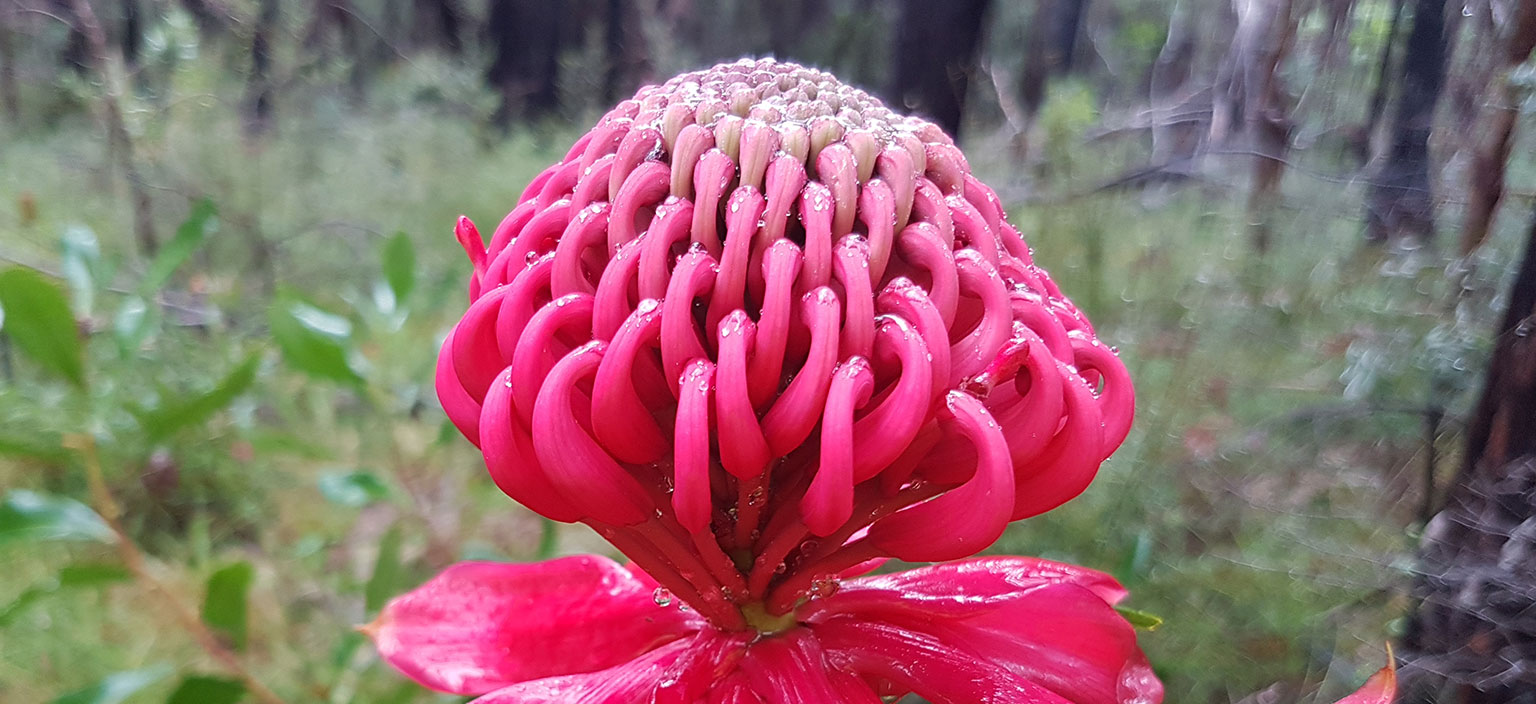 Telopea speciosissima

The New South Wales Waratah are spectacular plants which produce bright red flowers in spring that attract a wide variety of birds. The Waratah is N.S.W.'s floral emblem and for a long time has been on of Australia's most admired flowers.

The Waratah can be found on sandstone ridges around the Northern Beaches. The Waratah (Telopea speciosissima) is in the Proteaceae family and grows in forest understorey to a maximum height of 4m. The shrub has dark-green leathery serrated leaves and produces a magnificent crimson/red flower.

Waratah's are becoming rare across the Northern Beaches due to fragmentation of bushland and the picking of the unique flowers. It should be noted that this plant is protected under the NSW Biodiversity Conservation Act 2016 and picking the flowers is prohibited.