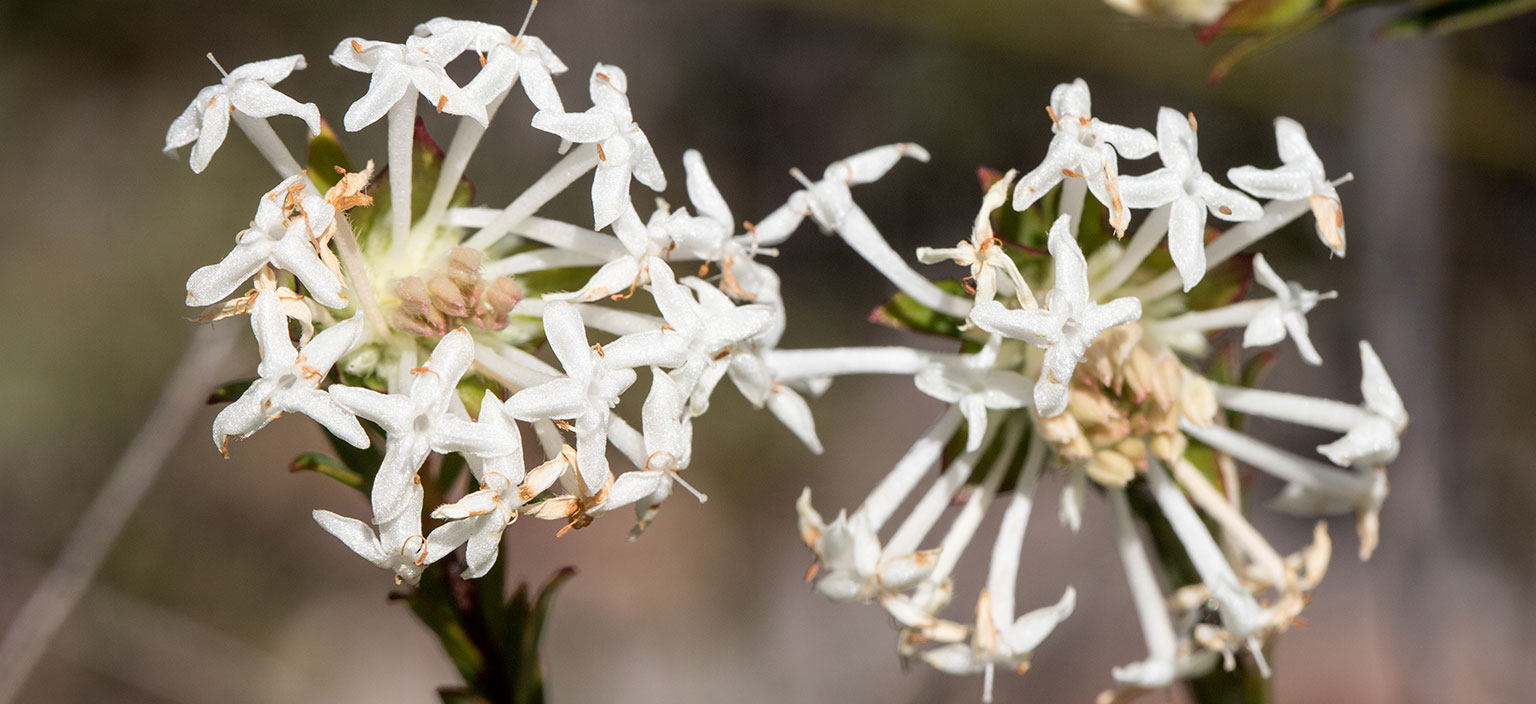 Pimelea linifolia

Rice Flower is a variable prostrate or up to 1.5m shrub producing lovely white flower-heads made from many smaller flowers (up to 60).

It is sometimes called Queen-of-the-bush. Pimelea is widespread throughout the southeast of Australia.

Indigenous people processed the bark into fine strong thread 'Bushman's bootlace' for catching the Bogong Moth.