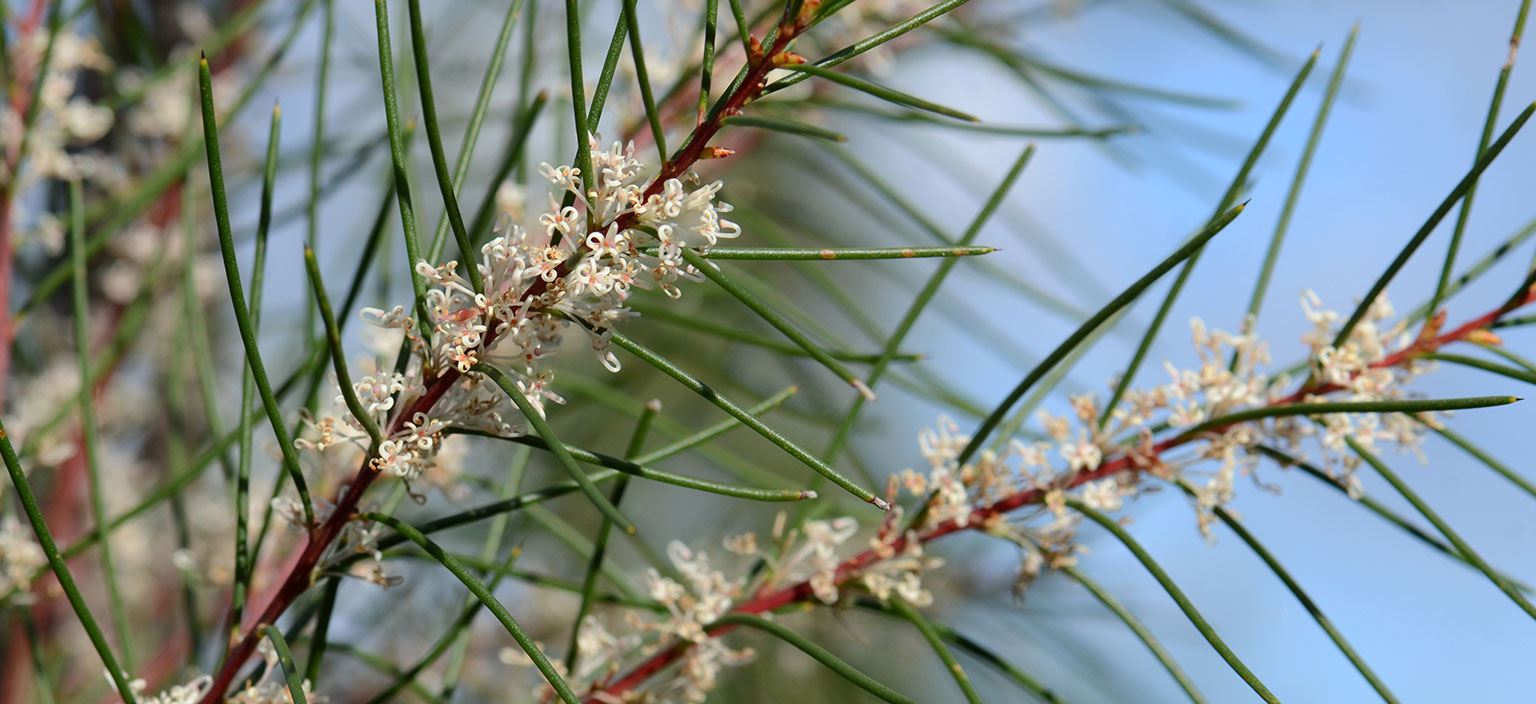 Hakea sericea

This large bushy shrub grows to 4m, with the common name referring to silky hairs on the tip growth.

The leaves are rigid, with the plant best grown where the spiky points will not be brushed against.

It prefers well drained soils, and grows best in sun or part shade.

Flowers (or inflorescences) are delicate pale cream curls, with the flowers and large seed pods providing a food source and habitat for birds and insects.