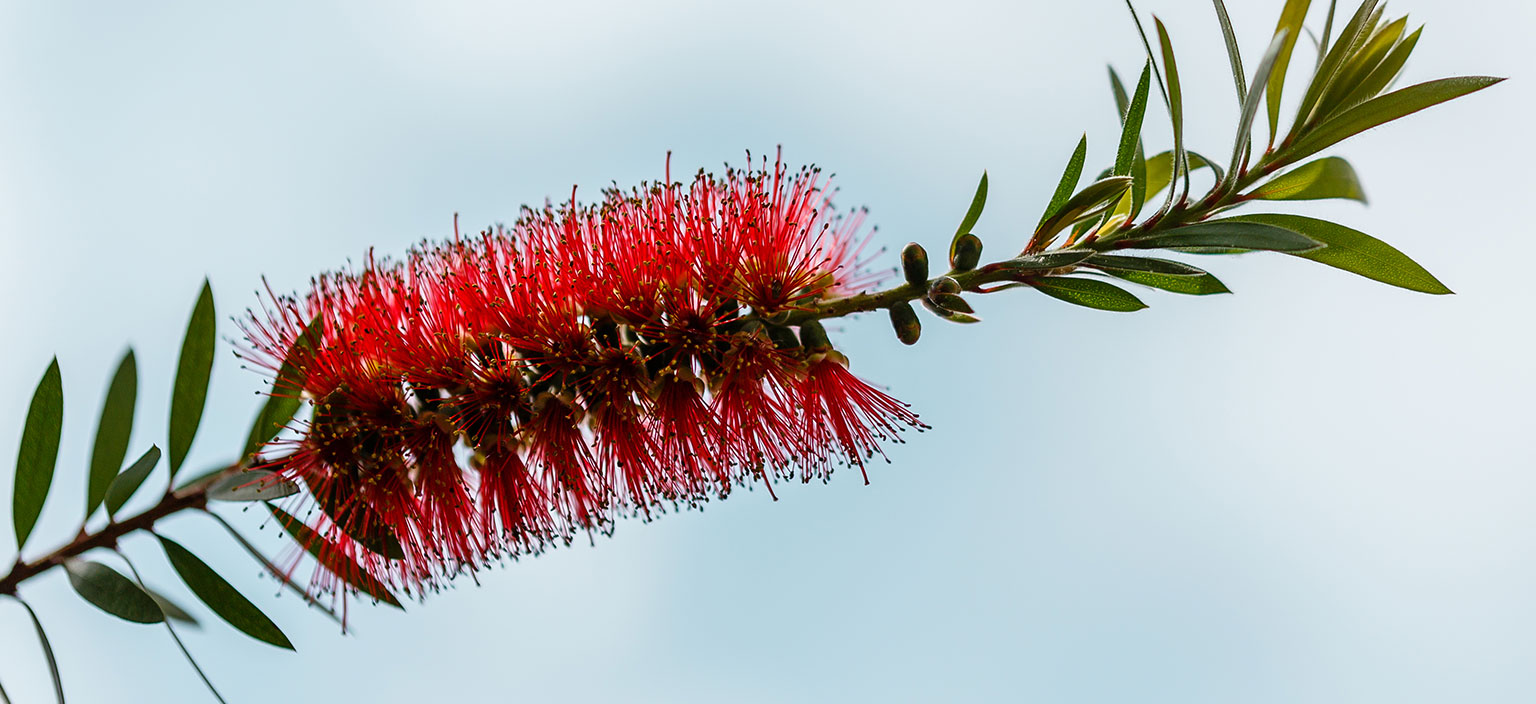 Callistemon linearifolius

This shrub grows to 4m tall with long and narrow leaves. Red flowers are clustered into the typical "bottlebrushes" of Callistemon species and appear from spring to summer.

They grow in dry sclerophyll forest on the coast and adjacent ranges.

It is listed as Vulnerable in New South Wales.