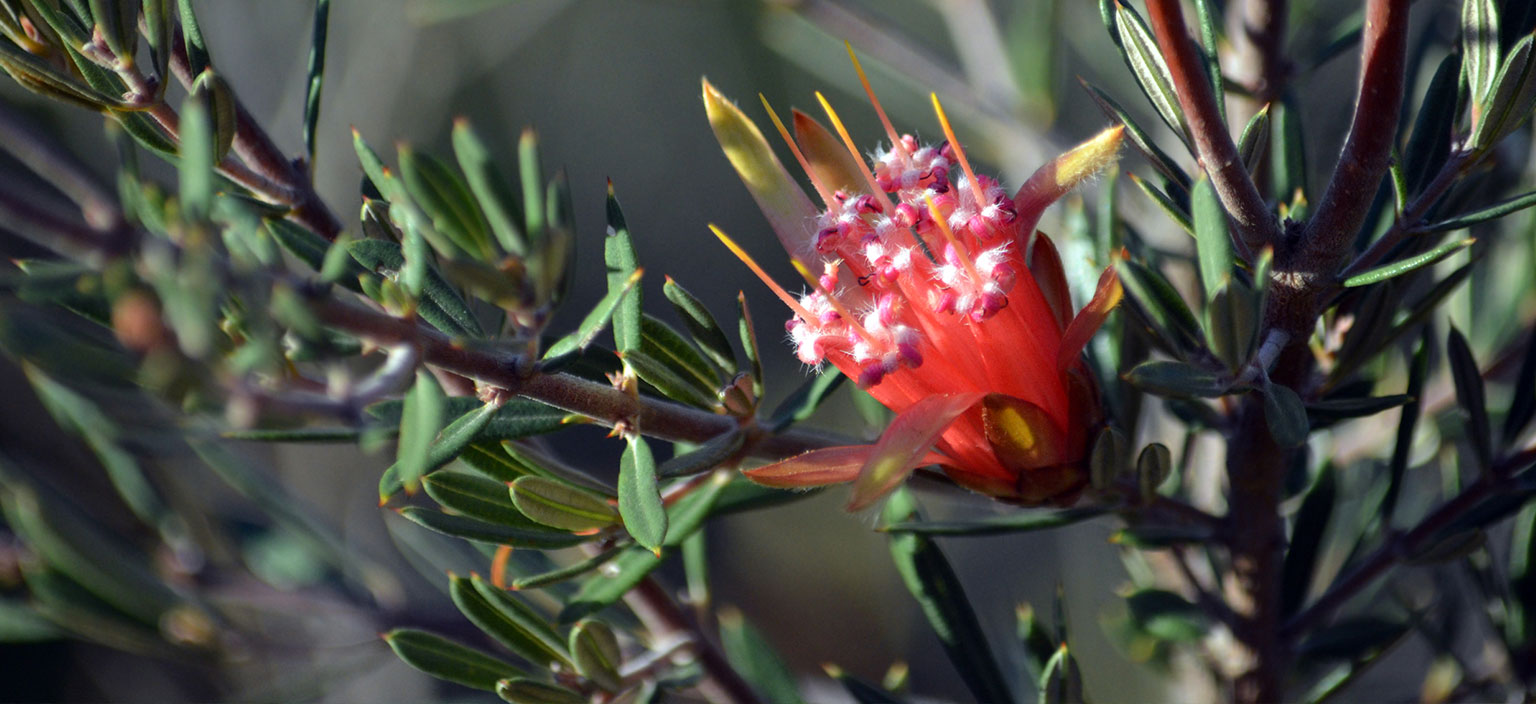 Lambertia Formosa

This spreading shrub grows to 1-2m tall and wide.

Red flowers occur in spring to summer, with some flowering in cooler months.

The seed pods are woody, and are the reason for the common name due to the little devil face visible.

It prefers well-drained soil and grows best in sun or light shade.

The plant provides nectar for birds and insects, and shelter for smaller birds.