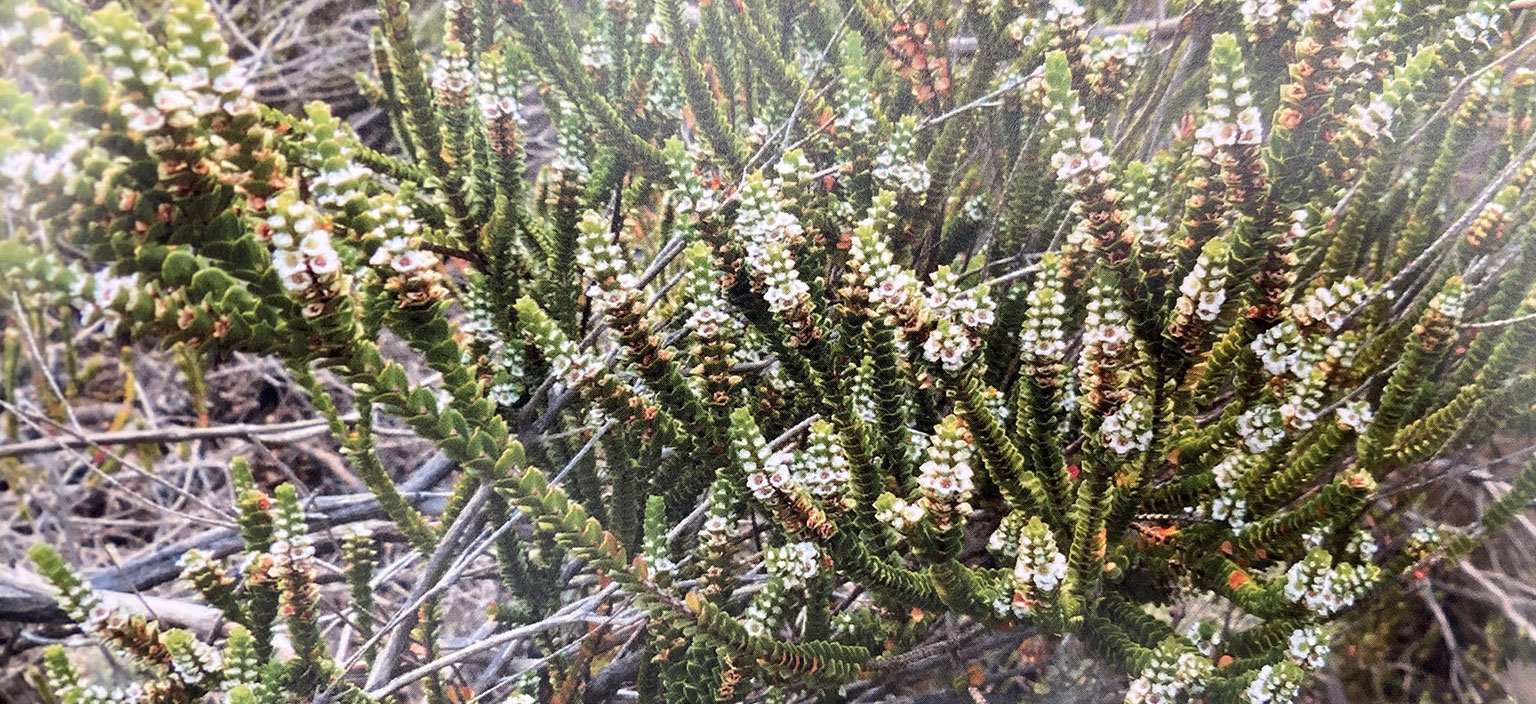 Baeckea imbricata

This shrub grows up to 1m high.

It likes all soil types, but prefers damp sandy soil.

It grows best in full sun to light shade, with small white flowers blooming in spring to summer.

It responds well to pruning, with the flowers attracting nectar seeking birds.

Photo: Russell Beardmore - current Bushcare Volunteer.