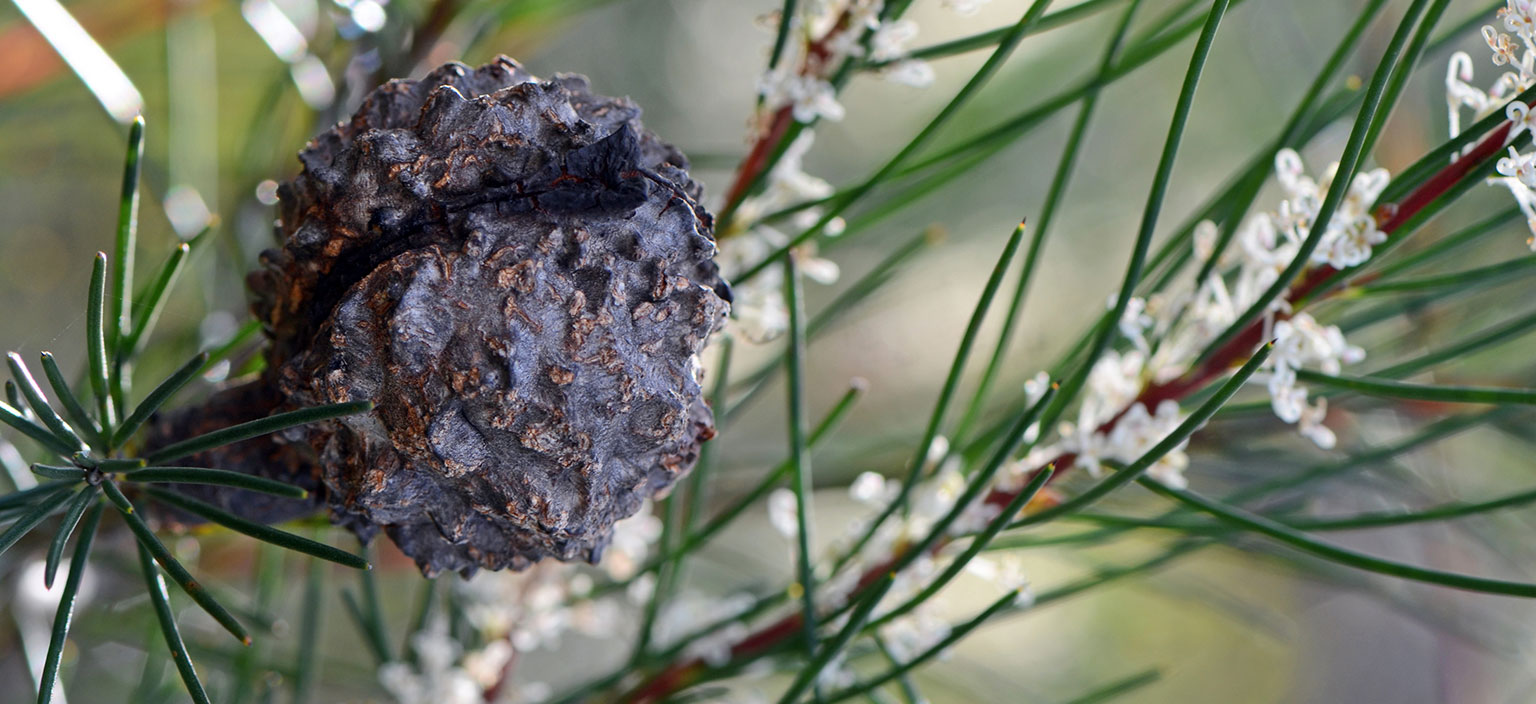 Hakea gibbosa

This small to medium shrub grows up to 3m high.

It has stiff needle-like leaves which are covered in fine hairs.

As the leaves are prickly it is best grown where the spiky points will not be brushed against.

Small cream to white flowers are produced in autumn to winter, which attract birds, bees and insects.

It prefers sandy well-drained soils and grows best in sun to light shade.

It makes a good screening plant, and grows quickly.