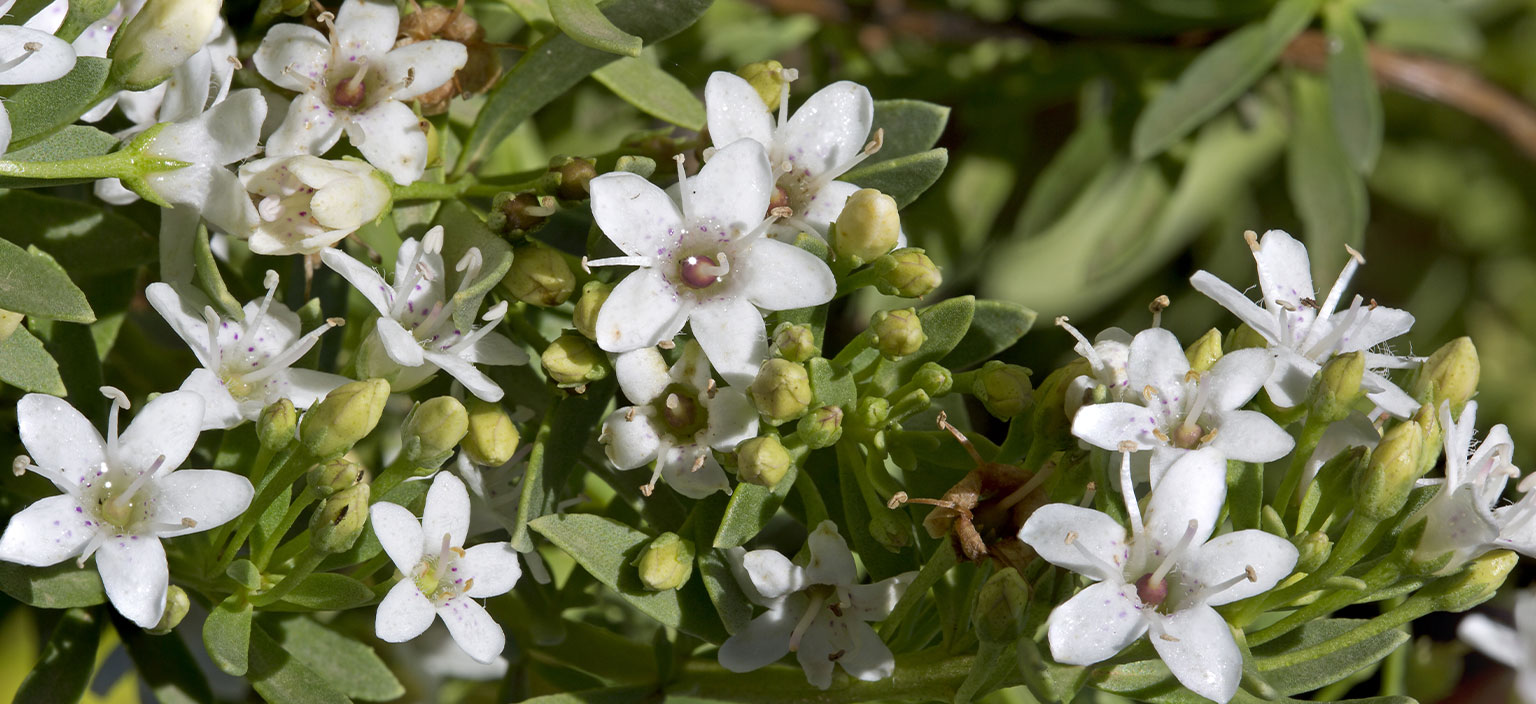 Myoporum

Boobialla or native juniper or blueberry tree is endemic to coastal areas of Australia.

It is a prostrate shrub or small tree (up to 6m) which grows on dunes and coastal cliffs, is very salt tolerant and widely used in horticulture. It has pretty white flowers with purple spots.

Peak flowering time is between October and December. Flowering is followed by fruit production which comprises of smooth, rounded, purple to black drupes.

It grows in sandy soils, often between rocks or near sandstone.

It may be used as a fast-growing hedge or windbreak species which withstands coastal winds and drought. It is hardy in well-drained locations and is easily propagated from cuttings.

The purple fruit is edible and good for making jams and jellies.