2017 Manly Jazz
The 40th annual Manly Jazz was held over the October long weekend from Saturday 30 September - Monday 2 October 2017. Performances were held in multiple indoor and outdoor venues including major stages alongside the world famous Manly Beach.
Featured artists
Craig Calhoun & The Brothers of Oz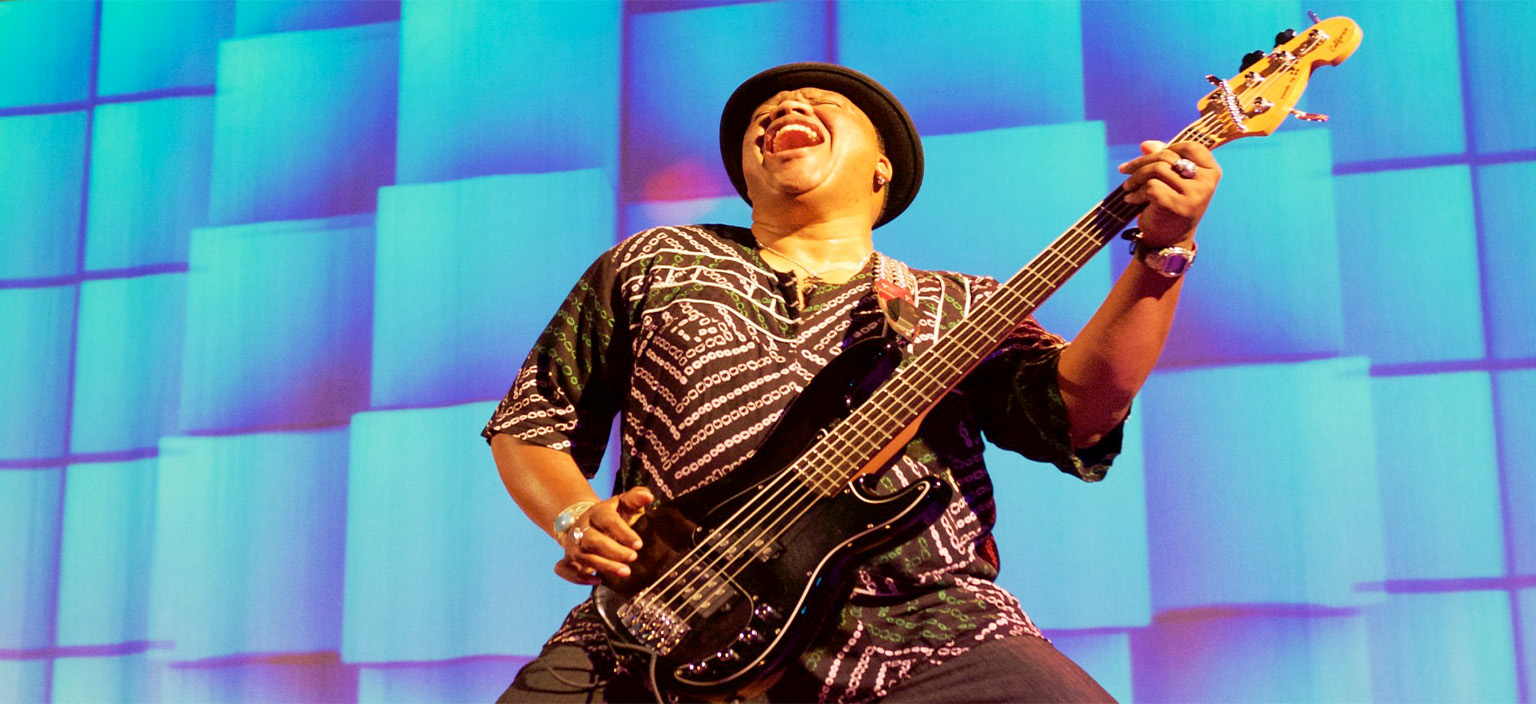 From San Fran to Berlin to Sydney, the man they call CC has seen and done it all in the music world. Craig's unique Eurofunk style is a blend from his early Afro American beginnings in blues and soul through to his exploration of funk, rock and improvised groove. His shows feature original compositions from various points of his decades-spanning career as an international artist, either performing, recording or opening concerts for the likes of Santana, Kool & The Gang, The Supremes, Marcia Hines, John Farnham, Jimmy Barnes, Larry Graham of Sly & the Family Stone.
---
Cumbiamuffin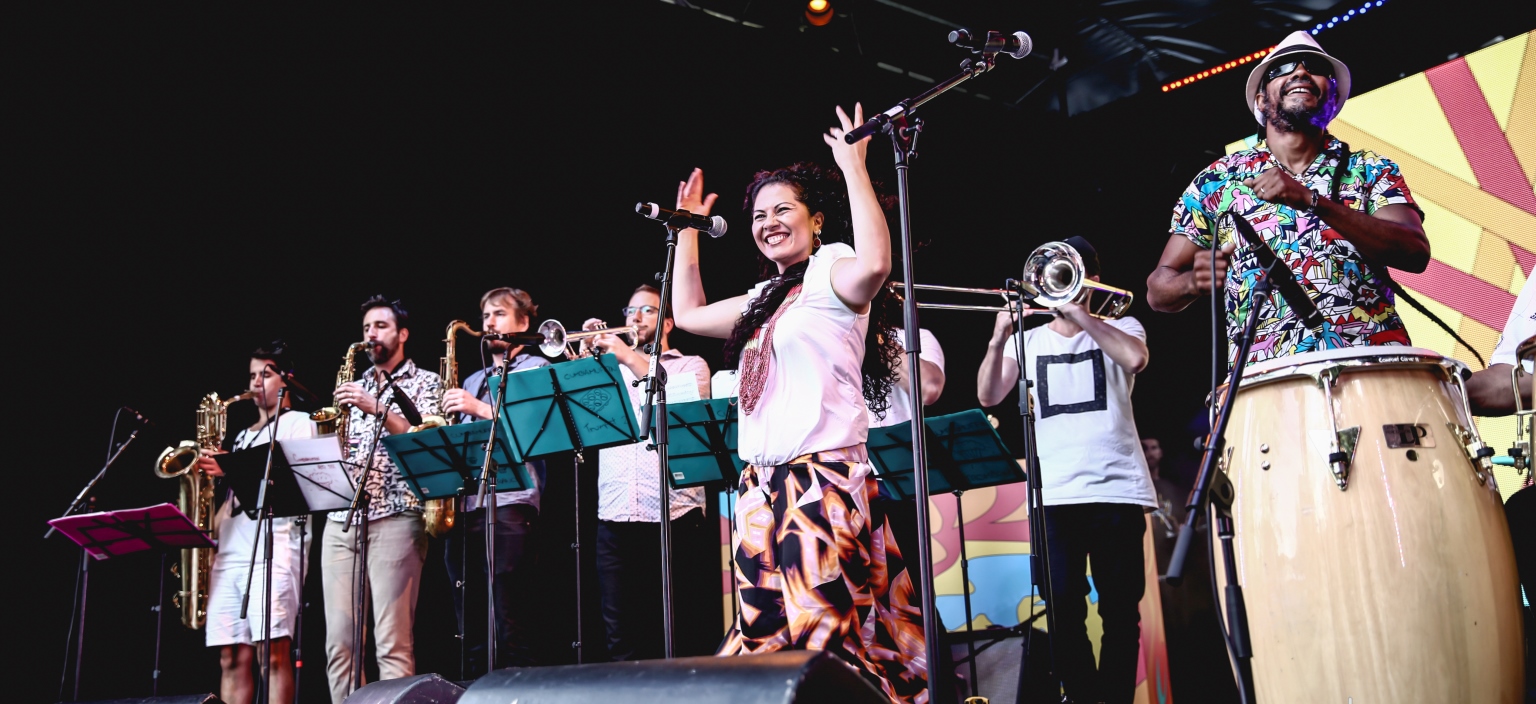 Cumbiamuffin's 15 Piece wall of sound is unstoppable on the dance floor and with the collective energy of authentic Colombian singers, rapidly becoming one of the most iconic big orchestras in Sydney. Put together by Colombian and Australian musicians, the project has the common vision of introducing the purest sounds of traditional Cumbia to the Australian audiences. Cumbia is the most contagious, joyful rhythm from Latin America, played as a big band Orchestra vibe, combining elements of Reggae, Ragga and Roots from the Caribbean played by some of Australian finest Horn Section.
---
Clayton Doley's Bayao Billabong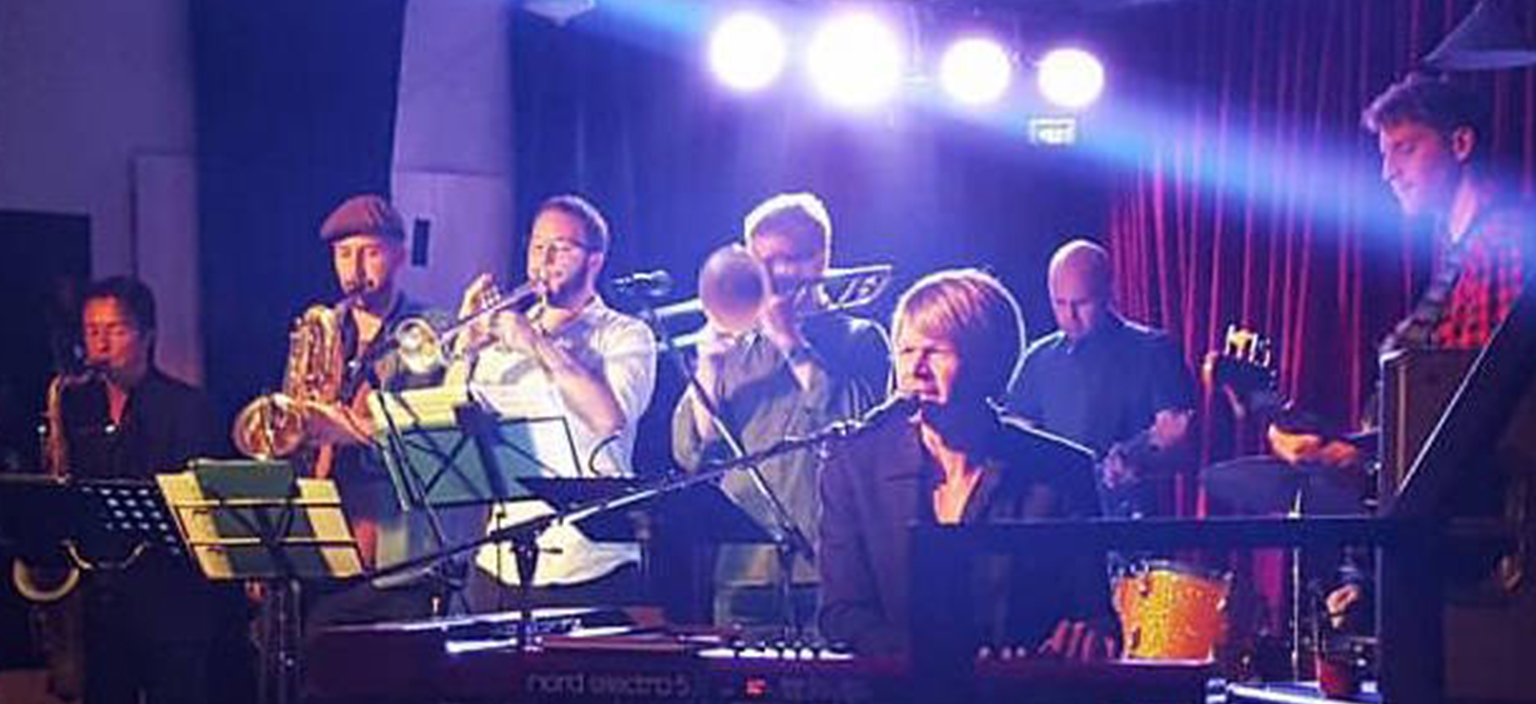 The most unique and sophisticated voice in contemporary retro soul today. Clayton Doley is a legend of the Australian Blues Scene, cutting his teeth with legendary Sydney band, The Mighty Reapers and going on to form his own bands The Hands and The Organ Donors. A master musician, a killer boogie woogie piano player, a super funky Hammond player, and a remarkable singer/songwriter with a passion for creating new works that could have been recorded by the R&B greats from the 50's and 60's. His current project Clayton Doley's Bayou Billabong captures the essence of the New Orleans Blues piano tradition while fusing contemporary Australiana and Americana with all the might and power of a 10 piece band.
---
Lyre Byrdland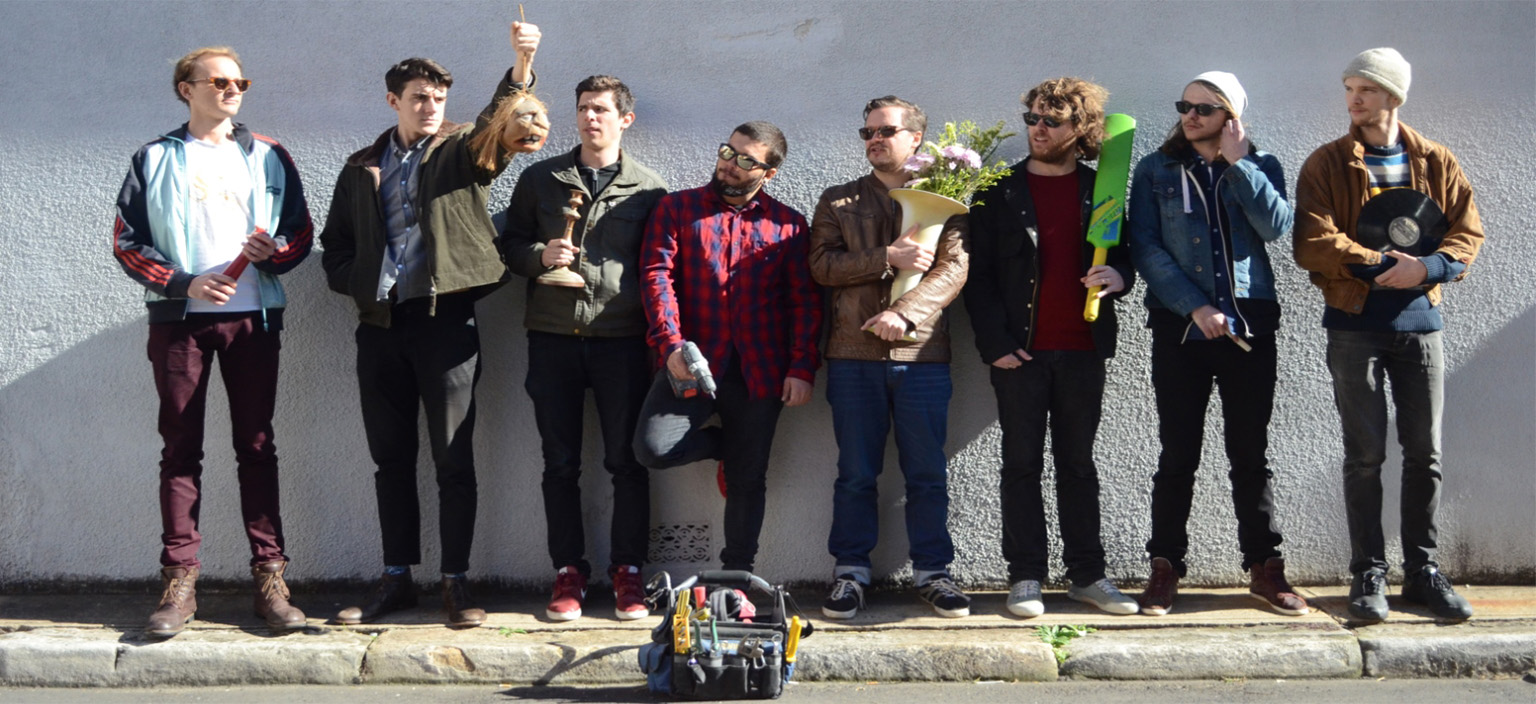 Lyre Byrdland are a 10-piece instrumental, groove machine of eclectic beats to get your body moving. Real-life music bursting with Afro-Funk, Reggae-Dub, Rock'n'Soul and anything else that makes people dance, creating a unique sound that is simultaneously reassuring and familiar like a comfy old sweater yet striking and fresh like a new pair of jeans.
---
Queen Porter Stomp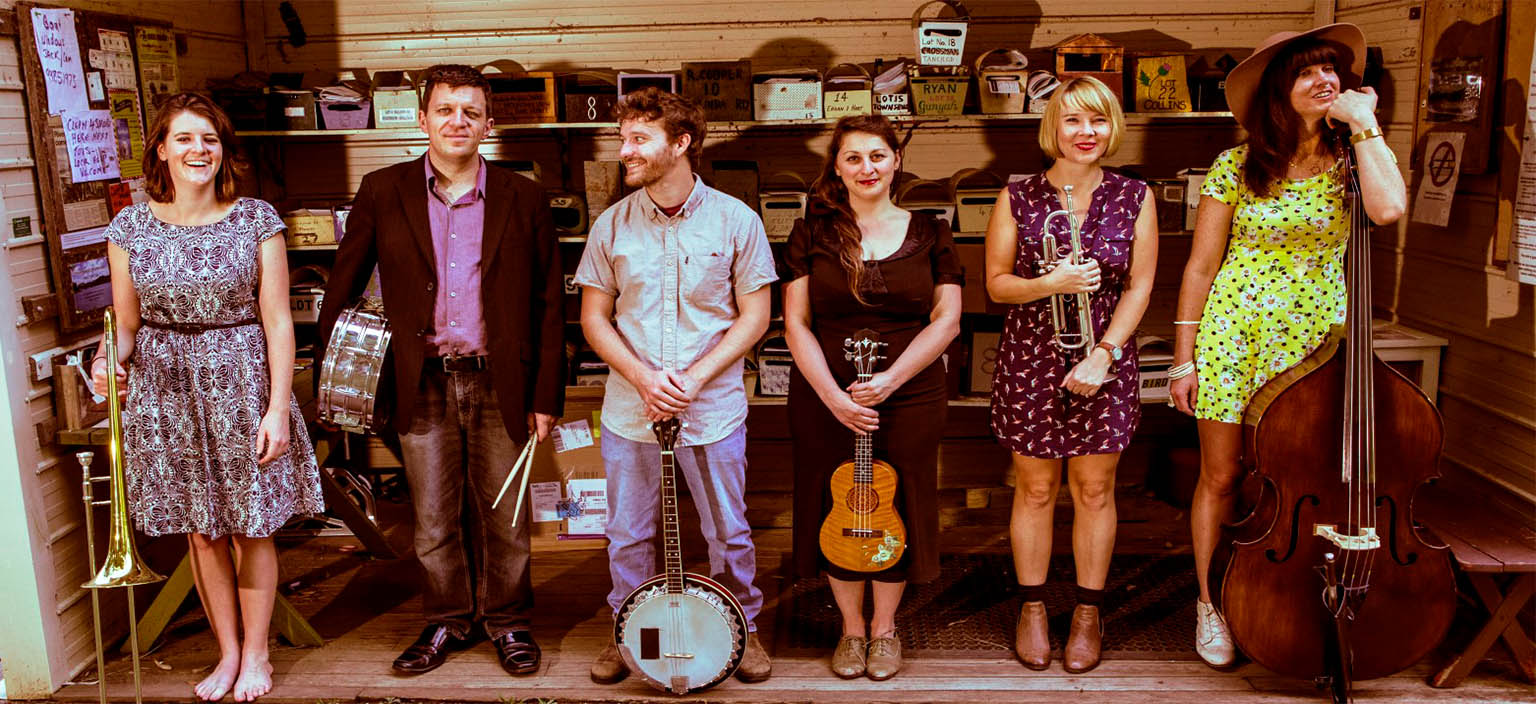 Queen Porter Stomp use their dirty swamp magic to shirk those blues. They pack a punch with blazing horns that scream straight to your soul, a banjo that exorcises demons on the wrong side of midnight and a ukulele songstress that seduces like a warm summers day. Blending folk, jazz and world music they cross over scenes, taking their caravan up, down and through the smoke and mud of the festival circuits.
---
Gallery