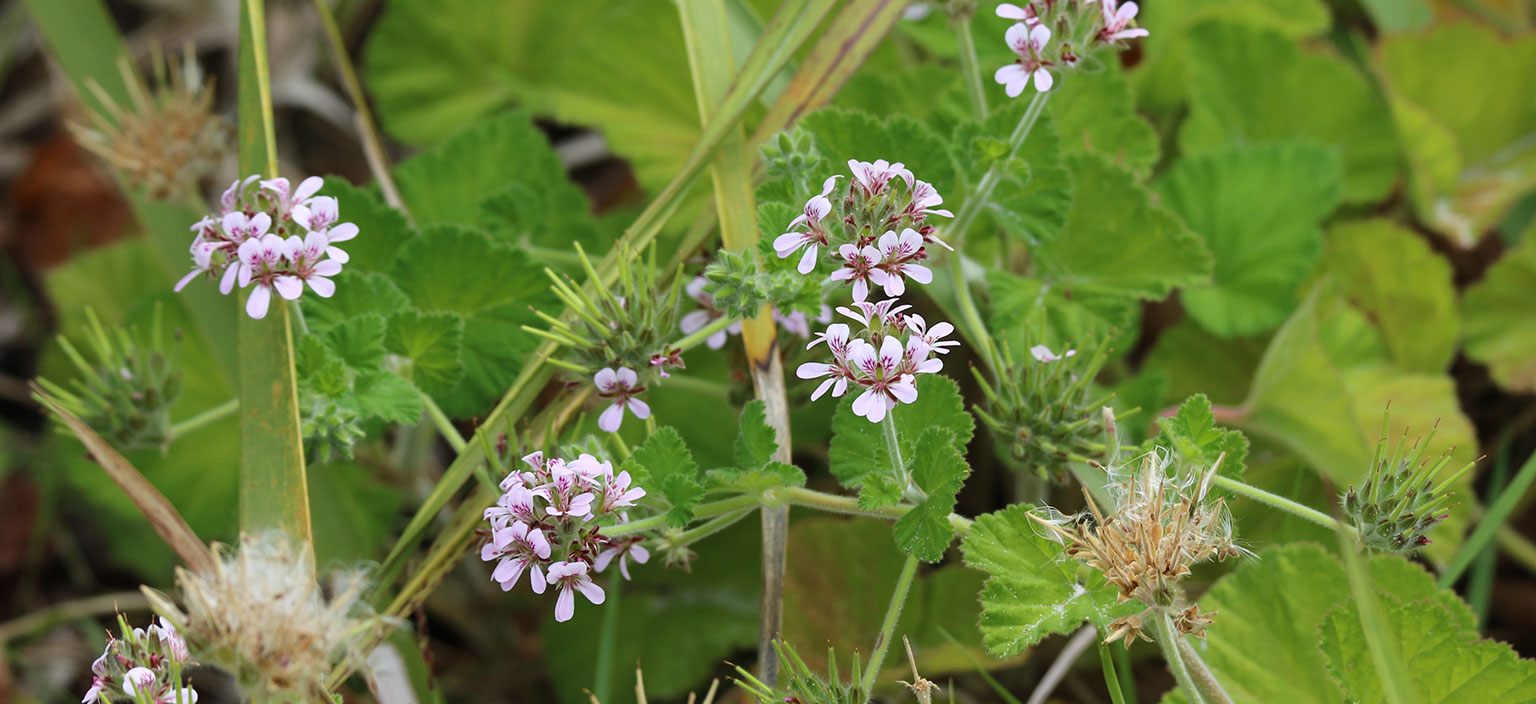 Pelargonium australe

This small herbaceous groundcover grows to approximately 50cm.

It is a hardy plant, suited to a range of soils and preferring full sun or light shade.

Its produces pink and white flowers in spring to summer, which attract insects, bees and butterflies.

It can be grown in both garden beds or in pots if there is limited space.