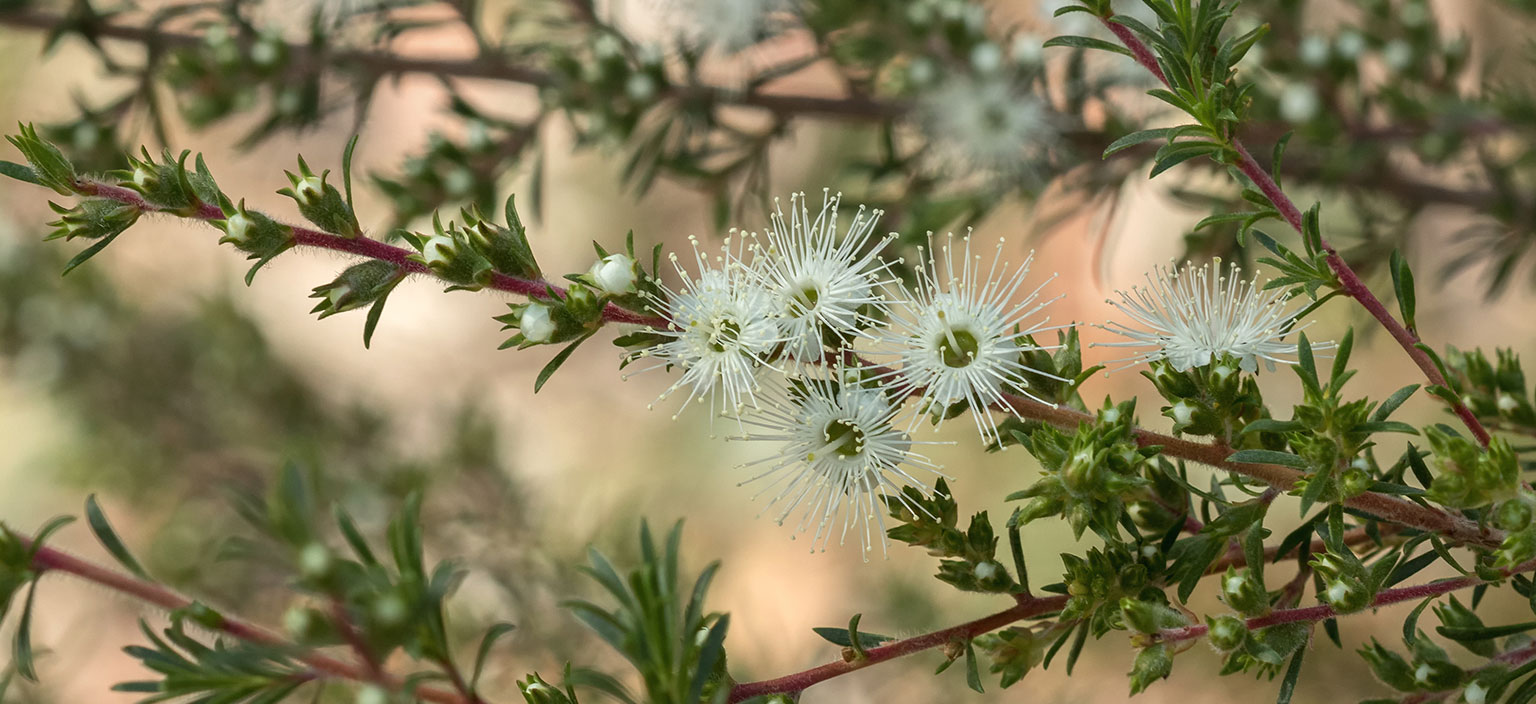 Kunzea ambigua

This shrub grows up to 5m, with many small white flowers blooming in Spring.

It responds well to pruning, preferring well-drained sandy or clay loam and full sun to part shade.

This low maintenance plant is greatly suited to native gardens, and attracts bees, birds, butterflies and insects.