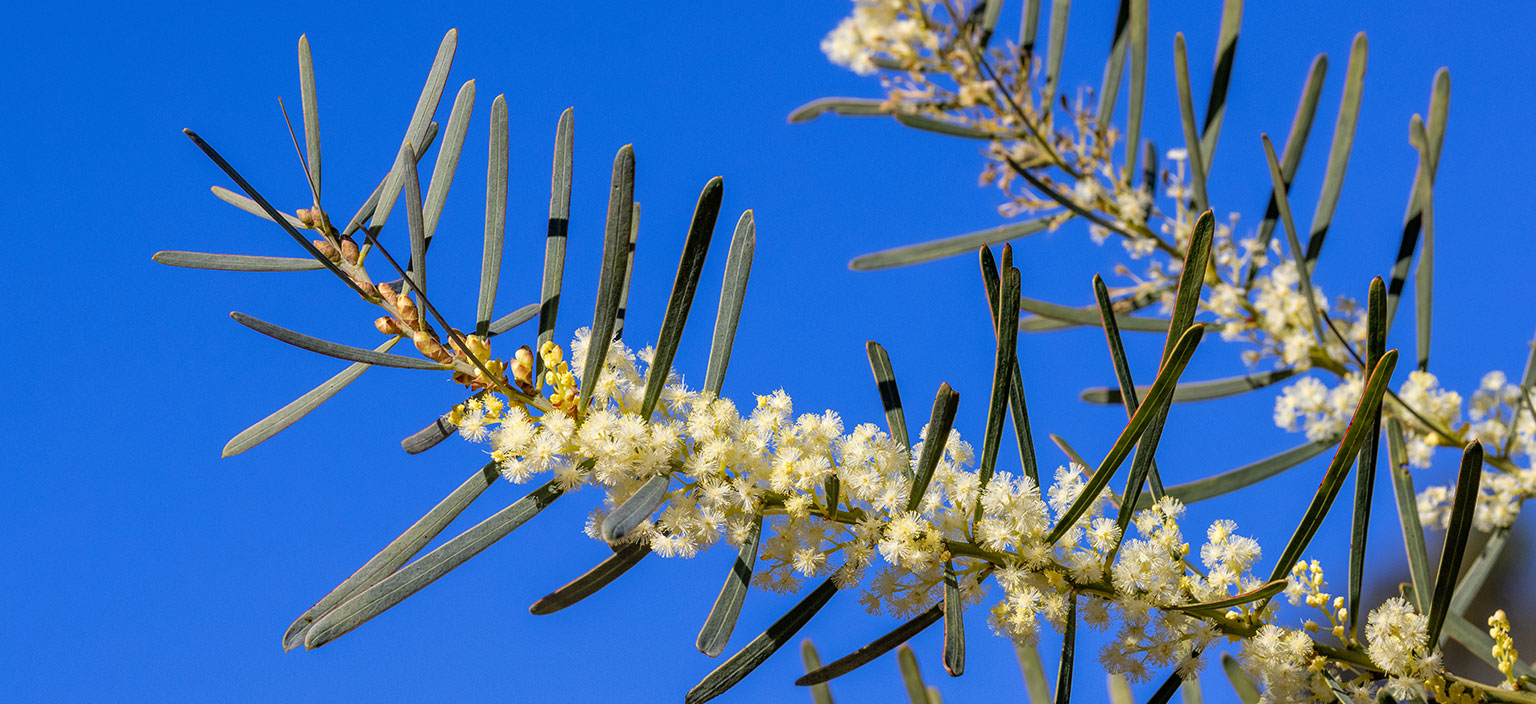 Acacia suaveolens

This erect or spreading shrub grows to 3m high.

It has purplish brown or light green branchlets, and draws its name from the small clumps of sweet scented flowers that bloom in winter to early spring.

It prefers a sandy soil in an open sunny position.

The flowers and seed pods provide a food source for a variety of birds and invertebrates.