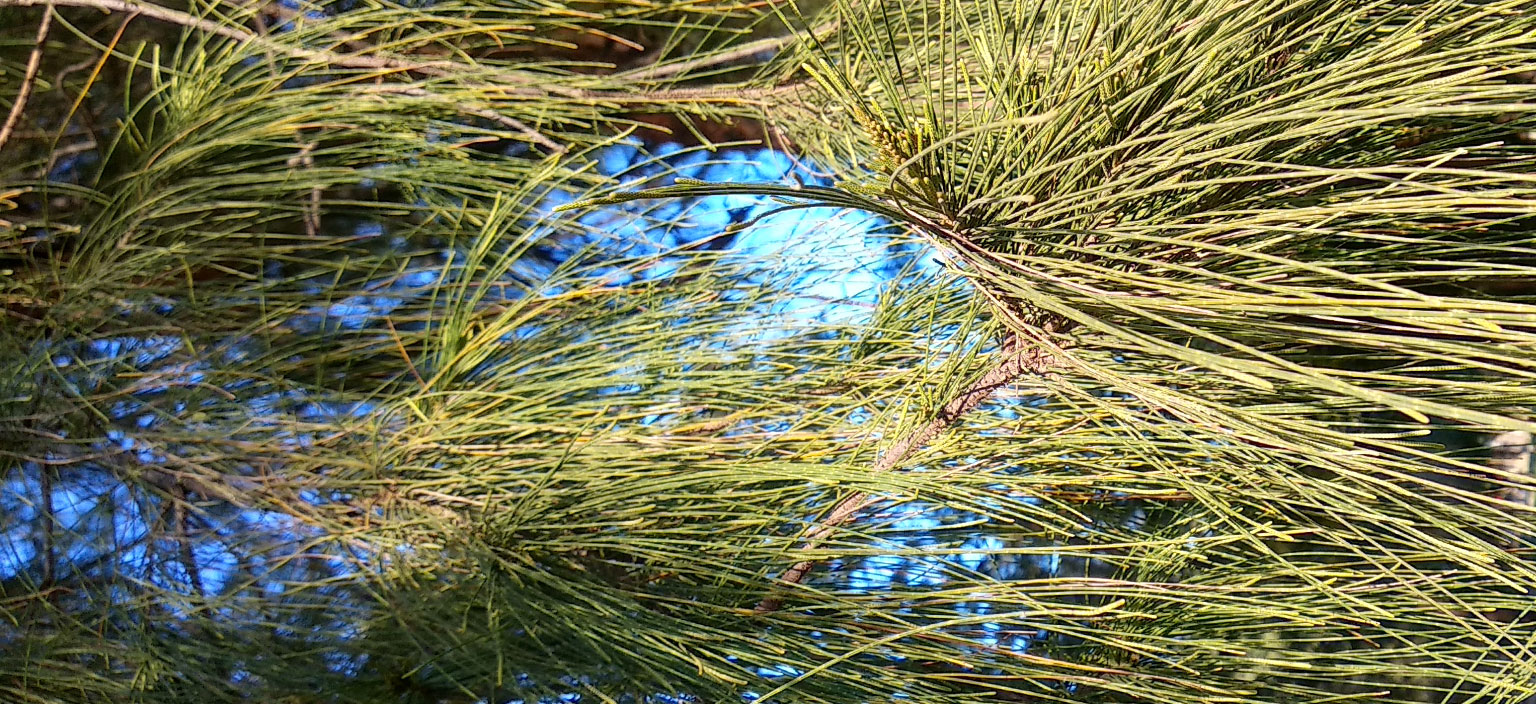 Casuarina glauca

This tree grows from 8 to 20m high in ideal conditions.

It has small leaves or 'teeth' that form rings at intervals along the stems.

It can tolerate dry to swampy soils, as well as salty conditions.

It produces seeds which provide food for Black Cockatoos and other birds.

It is currently under threat due to the high rate of clearing for human activities.