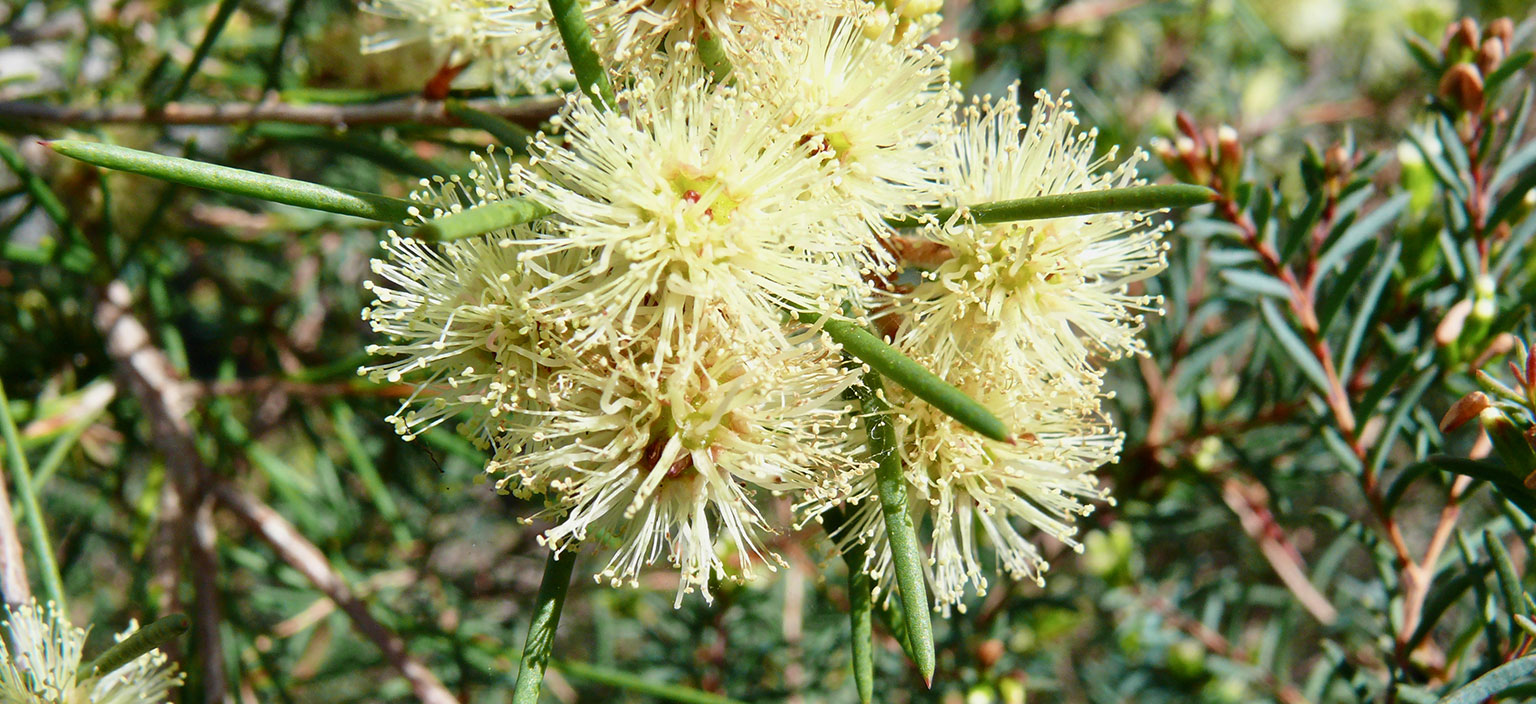 Melaleuca nodosa

Prickly-leaved Paperbark is a shrub or small tree, sometimes growing to 10 m with thick, papery bark.

The flowers are white to yellow and arranged in dense heads or short spikes on the ends of branches that continue to grow after flowering.

Flowering occurs from September to November, most prevalent in October but often at other times of the year.

Comfortable on a variety of soils from alluvial through sandy through shale- to clay-based, as well as heathlands.

It can form dense stands (thickets) often in sites with poor drainage.