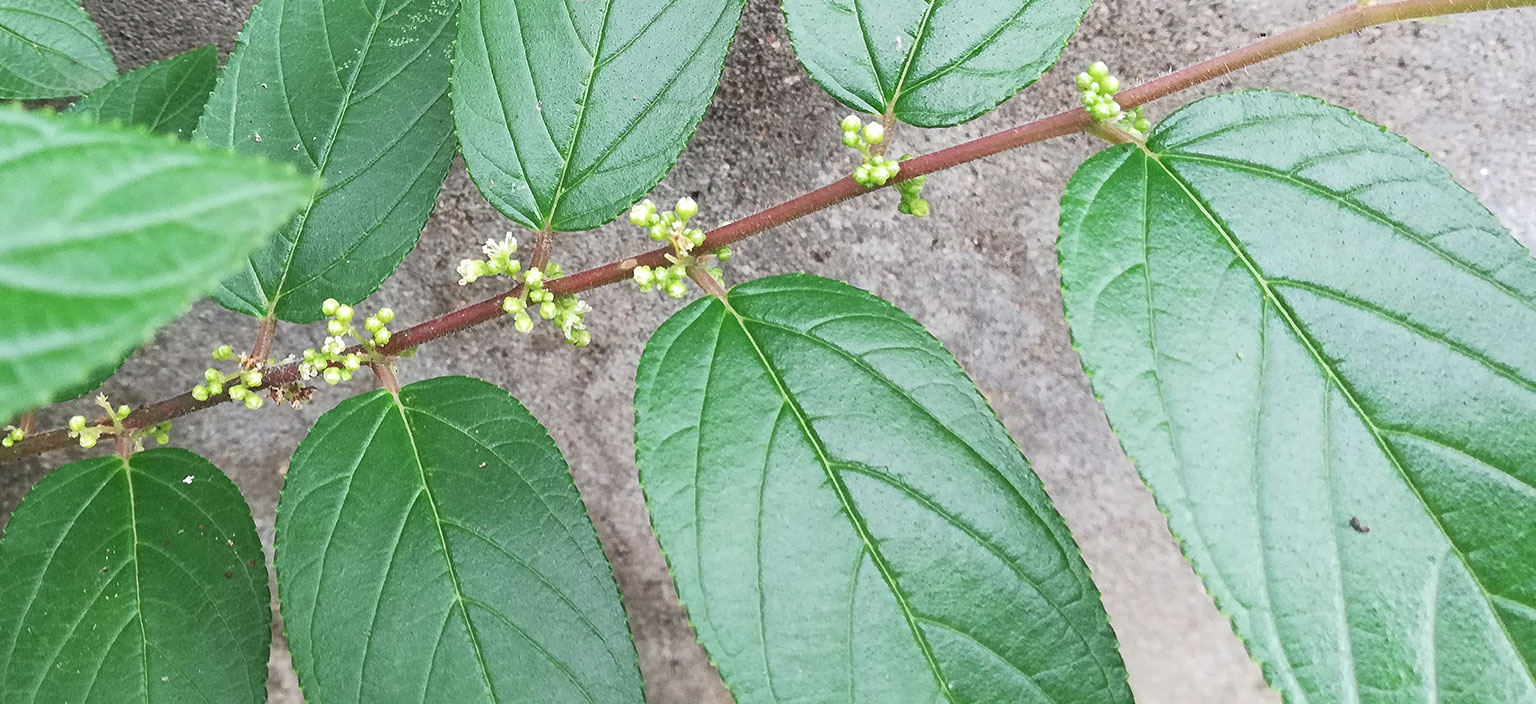 Trema tomentosa

Sometimes referred to as the poison peach, this plant tends to grow in very sheltered moist locations but can also survive in open rocky areas.

Trema grows to be a shrub or small tree, evergreen, young branches pubescent.

It can be pruned to provide a nice canopy of shade to relax under.

The fruit matures between February and August and is eaten by a variety of birds.