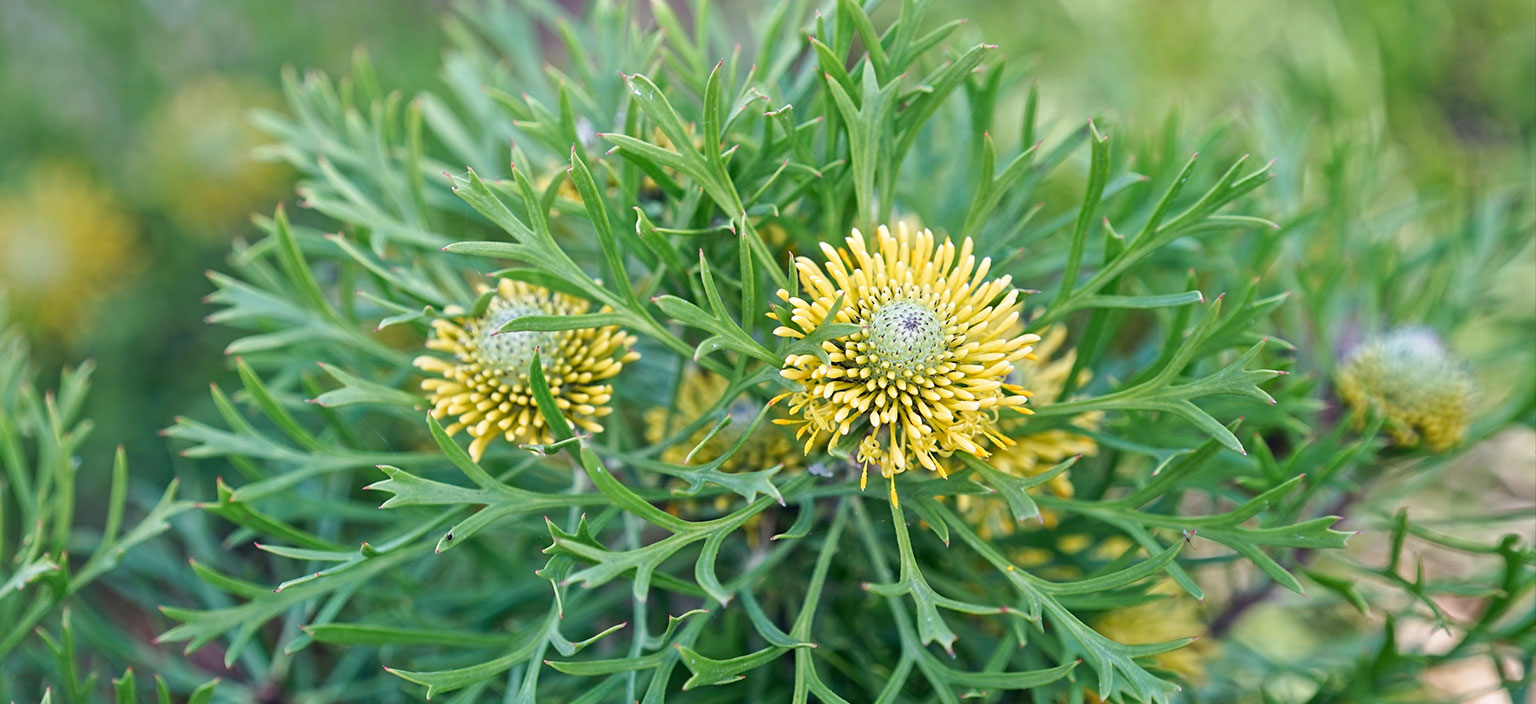 Isopogon anemonifolius

This small shrub grows up to 1m, and is a hardy low maintenance plant.

It is suited to a range of soil conditions, growing best in sun to light shade with well-drained soil.

It produces yellow flowers in spring, which attract bees, nectar feeding birds, butterflies and insects.

It can be grown in both garden beds or in pots if there is limited space.