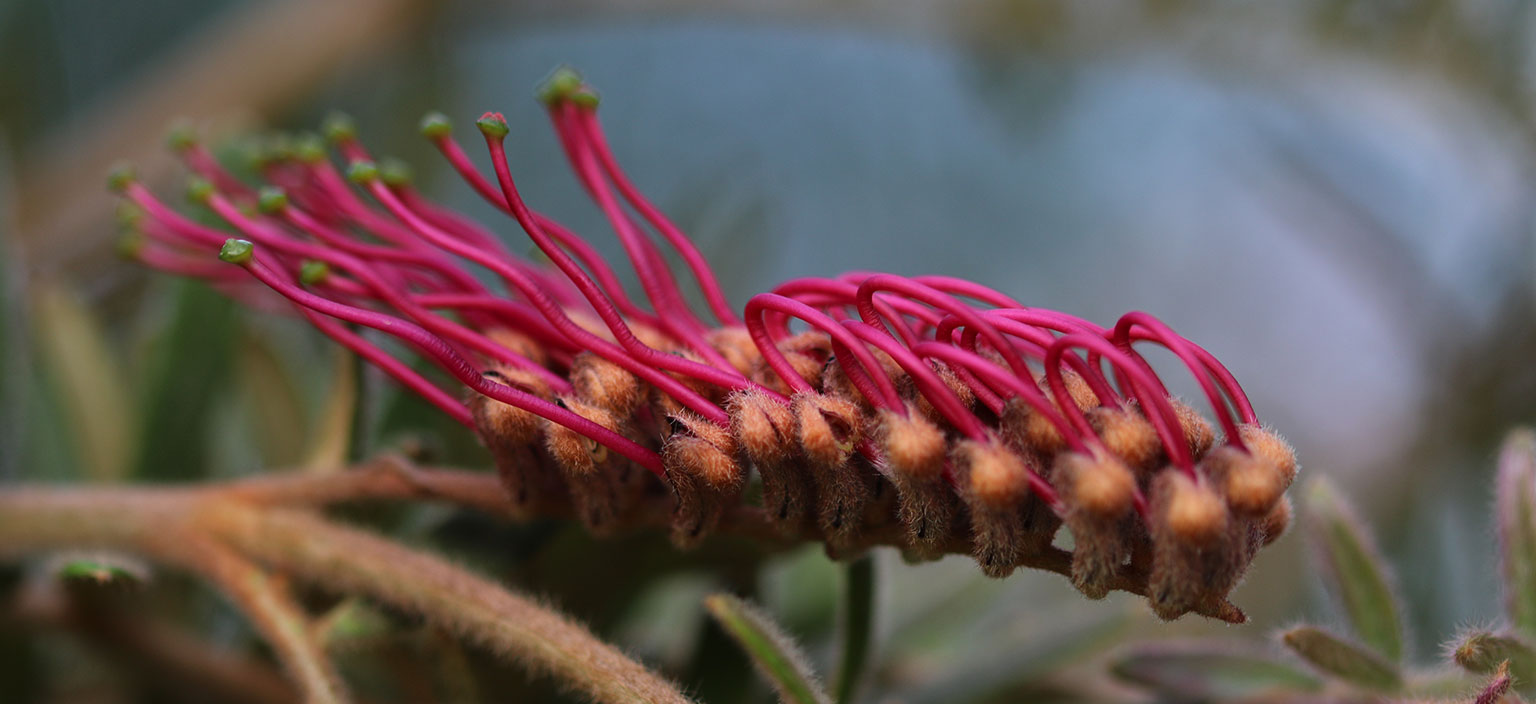 Grevillea caleyi

This plant grows on ridge tops in ironstone soils and forms part of the Duffys Forest Endangered Ecological Community. This plant is only found with an 8km radius surrounding Terrey Hills, making it endemic to the Northern Beaches local government area. It is a medium sized shrub that grows to 4m in height.

Its branches, leaves and flower stalks are all covered in soft hairs and the dark burgundy-red coloured flowers are shaped like a toothbrush.

This species is listed as Critically Endangered under both the NSW Biodiversity Conservation Act, 2016 and Commonwealth Environment Protection and Biodiversity Conservation Act, 1999.